More than 50% of online searchers visit an online store within 24 hours after searching on Google for the right services. Google Local Services ads also feature you at the top of local search results.
Google Local Services ads help you connect with the locals that are highly likely to go for your services and build trust through Google Guarantee. You just pay for leads that are interested in your services.
What are Google Local Services Ads?
Google's Local Service Ads is a new service by Google to supplement your local SEO strategy with various industries such as: 
Plumbers

Locksmith

Garage door professionals

Electricians

And HVAC services. 
A searcher requires using a local search query with the use of different kinds of trusted professionals who are placed above the traditional paid search ads. The business's numbers, ratings, hours, and reviews are found in such ads. Google local services ads are beneficial to ensure that they connect the searchers with a highly suitable advertiser.
As you click on the listing of the local advertisers', Google lets them find out about the job they're looking for in a service area. When a service agency or business is suitable for a job serving in a room, you can match the searcher with that. Moreover, the searcher qualifies for Google local services ads; you'll check the qualifications, reviews, and ratings before calling you.
However, if you don't serve their region and do not match a job, Google saves the costs by helping them connect with the right Local Service Ad.
Local Search Ads or Google local services ads are pay-per-lead advertisements in contrast to pay-per-click advertisements. They help to connect searchers to the most suitable advertiser. 
When Can We Find Google Local Service Ads?
Google Service Ads appear as a searcher places the local search query that brings forth a list of trusted professionals in an area who are present just at the top. Such professionals also appear on the top of the search page above the organic results and traditional Google Ads. These Ads are present in the front and center, and they're an essential thing a searcher can find out. Google local service ads appear in organic recommendations to grab your attention and get the right clicks.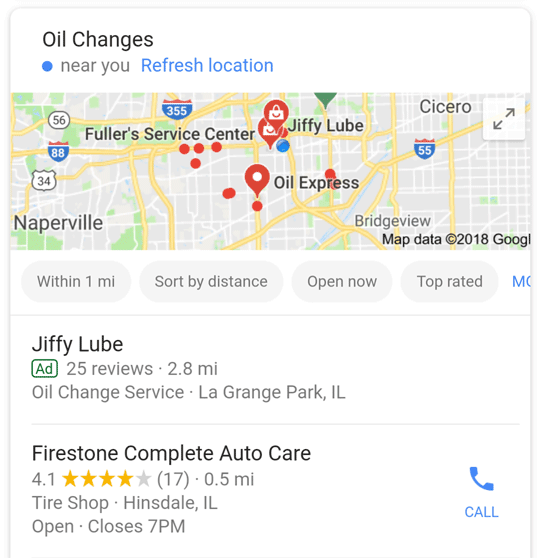 Google Local Services Ads are optimized for various devices, including:
You can get better results using Google Assistant's Voice search, which serves a better purpose than traditional search Ads and Results. After a background check, Google local service ads get a Google Guaranteed Badge which means that Google helps guarantee that the business is legitimate and trustworthy. Google local service ads also provide detailed information about a product or a service and for growing the business with details like:
Helpline

Business Hours

Reviews And more.
If you qualify under Google local service ads, Google would recommend various checks you must pass through. Google requires you to go through. 
Background Checks

License Checks  

Insurance Checks 
These checks are based on the kind of industry you are going for. Google recommends suitable checks for your business in your company's locations. A successful screening helps Google to match you with relevant searchers.
How do Local Services Ads Work?
From the perspective of call quality, local services ads are worth the investment. High-quality leads in every phone call were much above the standard paid search campaigns and the other digital channels.
How Google Local Services Ads Show Up in Search Results
Now the most intriguing thing on the minds of retailers is How Local Services ads work or how they appear in search results. 
Here's the answer.
Local search ads are placed by advertisers from a list of specific industries. When an individuals search on Google for conditions that are right for those services, your ad will show up. But, in local search ads, you don't have much control over whom they show. 
While Google local service ads help select the categories in place of specific keywords, you exercise power on what your ad shows up for and what they don't show for (negative keywords). And you pay per lead in place of pay per click, which means you have a click that is more qualified to convert.
This is how Local Service ads look on desktop and mobile on getting triggered. On the other hand, Google desktop ads give you direct leads allowing you to call them to land on their page without the need to put your zip code or have a list of other competitors in the earlier versions.
Research shows that Google local service ads receive 13.8% of local SERP clicks. These ads just have phone numbers or email addresses, and they do not have any links to websites for communication. 
Earlier, the desktop version of these ads required you to send a message request to a business and some of their competitors. But this also turned out to be an unsuccessful lead generation platform, which you can test again in the future.
Google Guarantee
Top advertisers often have a "Google guaranteed" badge beside their name. It means that Google has services that this company performs due to some restrictions. 
How to get the Google Guarantee Badge?
A Google provider should assess your technicians for a background check, which will be free.

Also, you need to meet the licensing and insurance requirements per your industry requirements. That makes you more eligible to participate in Local Services.

When new employees join you, you must inform your background check company. Also, if legal issues affect your eligibility, you need to get recertified for Local Services. This needs to be done periodically.

Never use the Google Guaranteed badge on your website/marketing in a context that falls outside the scope of Google Local Services.

As your budget gets exhausted, your badge stops showing.


How Do Ads Rank?
According to Google, a few factors are essential to understanding how ads rank. This includes:
Proximity to the user.

Google My Business rating and several reviews.

How fast and well do you respond to your leads.
Google tries to set your budget by spreading it across the week and day. They may lower your rank to prevent you from getting the leads in one go and spending your entire advertising budget early during the day or a week.
Moreover, getting multiple complaints could also lead to your suspension from your ad program.
What's Google's Charging Criterion For Google's New Local Services Ads?
With Google Ads, you won't be charged for every click of these ads. You are going to pay per "lead," and Google considers the same as
You get a text message or email from the customer.

You get a voicemail from the customer.

The customer calls you, and you speak with your customer.
Google tries to filter all invalid contacts or leads that become a dispute. On the flip side, Google also provides you credit for situations such as a service not being present in your profile. Also, when a location is not currently in your profile, or you have
Wrong numbers

Solicitation

Automated recordings

and do not provide your customer a direct way to contact you.
The cost you pay per lead is based on your industry and location. This may range from less than $10 to more than $100. For example, HVAC and plumbing clients pay $20s and $30s per lead.
Also, local services allow the advertisers the ability to manually bid on leads or go for an automated bidding strategy which provides Google to control of your budget:
This means the advertisers can now set a new maximum bid per lead in place of a monthly budget. Local Services bidding is now the best option for businesses where you can see the rise in cost for the Local Services, which means that advertisers spend more money for costlier leads.
What businesses are eligible for Google Local Services Ads?
The service categories are presently eligible for Google Local Service Ads
Acupuncturist

Animal rescue

Appliance repair services

Bankruptcy lawyer services

Business lawyer services

Carpet cleaning services

Carpenters

Child care

House cleaning services

Contract lawyer services

Criminal lawyer services

Dance instructor

Countertop services

Disability lawyer services

DUI lawyer services

Electricians

Estate lawyer services

Family lawyer services

Fencing services

Financial planning services

First aid training

Flooring services

Foundations services

Garage door services

General contractor

Handyman

Home inspector

Home security

Home theater

HVAC (heating or air conditioning)

Immigration lawyer services

IP lawyer services

Junk removal services

Labor lawyer services

Landscaping services

Language instructor

Lawn care services

Lawyers

Litigation lawyer services

Locksmiths

Malpractice lawyer services

Moving services

Personal injury lawyer services

Personal trainer

Pest control services

Pet adoption

Pet boarding

Pet grooming

Pet training

Plumbers

Pool cleaner

Pool contractor

Preschool

Real estate lawyer

Real estate services

Roofers

Sewage system

Siding services

Snow removal

Tax services

Traffic lawyer services

Tree services

Water damage services

Weight loss service

Window cleaning services

Window repair services

Yoga studio
Ads only show in case there are about three competitors for a ZIP code under the national launch. 
What are the Regions Going for SEO services?
All regions do not offer you access to Google's Local Service Ads. But, most large metro areas in the United States provide you with Local Service Ads. Google local service ads are getting a higher coverage in the US their plans to expand globally at the end of the year.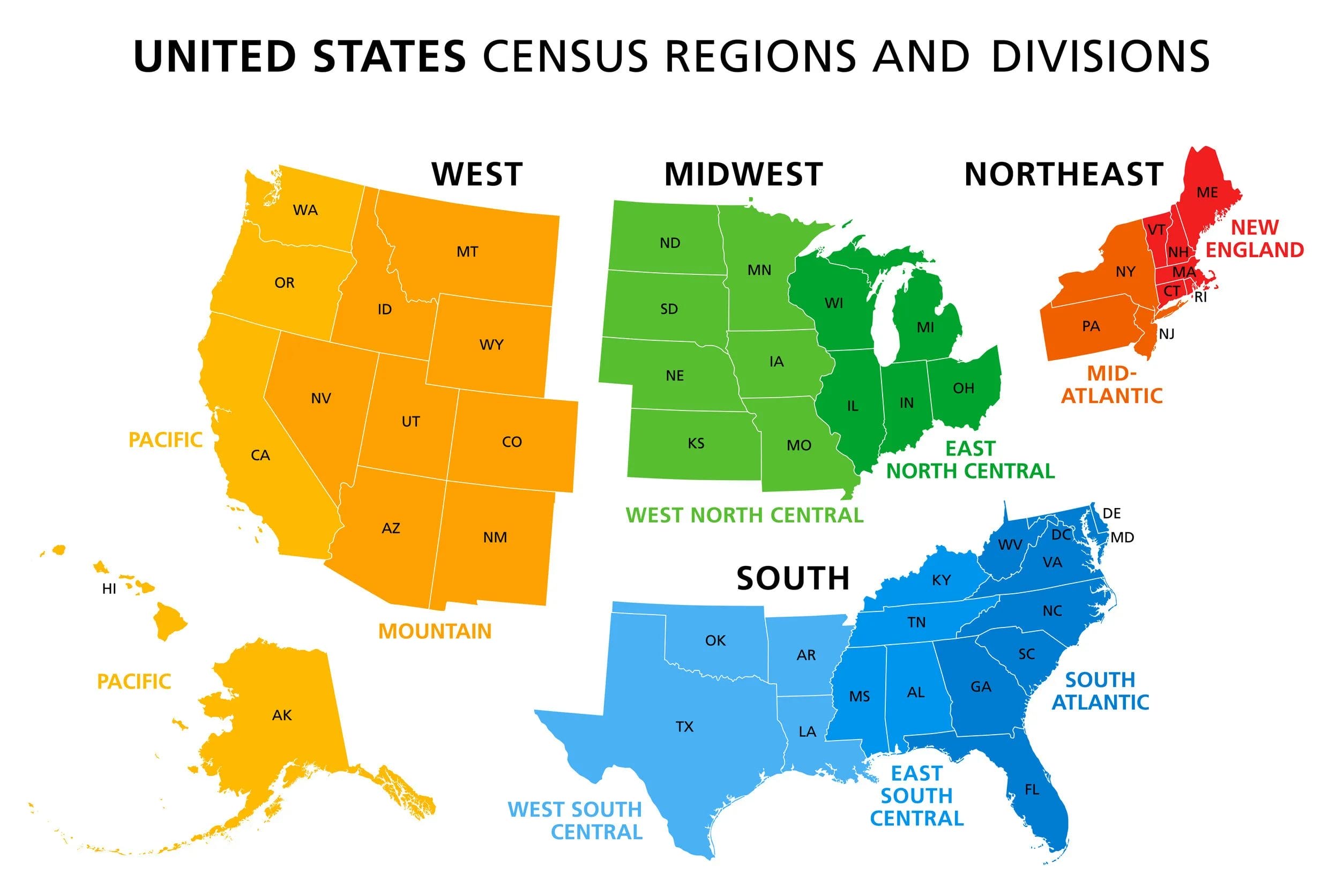 Google is serving the following Local Service Ad Regions at present:
Atlanta-Sandy Springs-Roswell, GA

Baltimore-Columbia-Towson, MD

Boston-Cambridge-Newton, MA-NH

Charlotte-Concord-Gastonia, NC-SC

Chicago-Naperville-Elgin, IL-IN-WI

Cincinnati, OH-KY-IN

Dallas-Fort Worth-Arlington, TX

Denver-Aurora-Lakewood, CO

Detroit-Warren-Dearborn, MI

Houston-The Woodlands-Sugar Land, TX

Las Vegas-Henderson-Paradise, NV

Los Angeles-Long Beach-Anaheim, CA

Miami-Fort Lauderdale-West Palm Beach, FL

Minneapolis-St. Paul-Bloomington, MN-WI

New York-Newark-Jersey City, NY-NJ-PA

Orlando-Kissimmee-Sanford, FL

Philadelphia-Camden-Wilmington, PA-NJ-DE-MD

Phoenix-Mesa-Scottsdale, AZ

Pittsburgh, PA

Portland-Vancouver-Hillsboro, OR-WA

Riverside-San Bernardino-Ontario, CA

Sacramento–Roseville–Arden-Arcade, CA

San Antonio-New Braunfels, TX

San Diego-Carlsbad, CA

San Francisco-Oakland-Hayward, CA

Seattle-Tacoma-Bellevue, WA

St. Louis, MO-IL

Tampa-St. Petersburg-Clearwater, FL

Washington-Arlington-Alexandria, DC-VA-MD-WV
What are the Benefits of Google Local Services Ads?
PPC Advertisers have a deeper insight that paying for a click is not a right fit or does not convert. Local Service Advertisers with expensive CPCs can cost more than five times the average per click in Google Ads. 
Google Local Service Ads allow for connecting the right job with the right advertiser to prevent job mismatch, generally occurring if a user searches for broad terms for a particular job or in an area that falls outside the service zone. 
Local Service Advertisers only get charged for valid leads based on the job and the market, costing only $6 – 30 per lead. You can dispute the charge for credit when you get fraudulent or spam information that was a poor match.
Become More Trusted with Google Guarantee
Searchers will find that Local Service Ads have a green checkmark with a "Google Guarantee." This also lets you catch users' attention for busy SERPs, whereby businesses get an exclusive benefit from Google's endorsement. 
Users can trust Google's recommendation that gets backed better than its reputation. Google Guarantee restrains unsatisfied prospective customers in your area from going for jobs that get booked under Local Service Ads through a lifetime cap while covering $2,000.

Highlight Your Positive Reviews & Ratings

Local Service Ad takes past customers' ratings & reviews and gives you a higher trust of searchers. Local Service Ads give you the right way to ensure that your reviews should be present on SERPs after Google has finished the concept of Review Extensions for search ads.
Get A Higher Reach With Your Paid Search Ads

You'll find that Google's Local Service Ads are better than the Paid Search ads in Organic listings. It's because Google Local Services Ads should not replace traditional search ads or your local organic listings.
Few searchers take to Google to bring them to visit your website before finding out that you are the best provider for their business. You can be in the proper position on the SERP when they don't convert through Local Search ads. User reviews can improve the number of conversions.
Be Included in Voice Search Responses
Google Ads cover you for voice search. This means they can find you when someone relays a voice message while in a problematic situation. 
Also, 20% of all searches come from voice search, while Local Service Ads are another way to ensure that they can find you through Google Assistant, which is present on over 400 million devices.

No Ads or Keywords to Manage
Paid Search advertisers also need to pay attention to keyword research and ad testing, which are never-ending tasks. Moreover, Google's Local Service Ads don't need any of these. 
Google Local Services Ads also get triggered in case a customer finds one out of thousands of relevant search terms, which may be highly broad, like "Acupuncturist" or, more specific such as "Chinese herbal medicine." In this case, an ad format is automatically created from information found on your business profile.

How to get started with Local Services Ads?

Google's Local Service Ads are available for particular industries in only a few markets. You can connect with your customers directly via Local Service Ads. First, you need to find your business type and where it is.
It's possible that Google has not yet started giving Local Service Ads for your region or services! Never worry, as Google is evolving and expanding its services faster. You sure get notifications as soon as new service features are available. 
They will guide you through if you are eligible for them as you create an account for managing Local Service Ads. Google Local Service Ads are managed in a peculiar way via Google Ads Express. It helps you as you can create a new account with it.
Business Profile Creation
Your Google Local Service Ads profile is different from the Google My Business account. It is closely connected to the local listing on Google that you may not already have for adequately creating and optimizing your ads account. Your Local Service Ads business profile helps you match your Local Service Ads. Always dig out the kind of services you can do well and the areas where you want to get the leads to flow so that you pay only for leads that potentially match your business's Local Service Ads.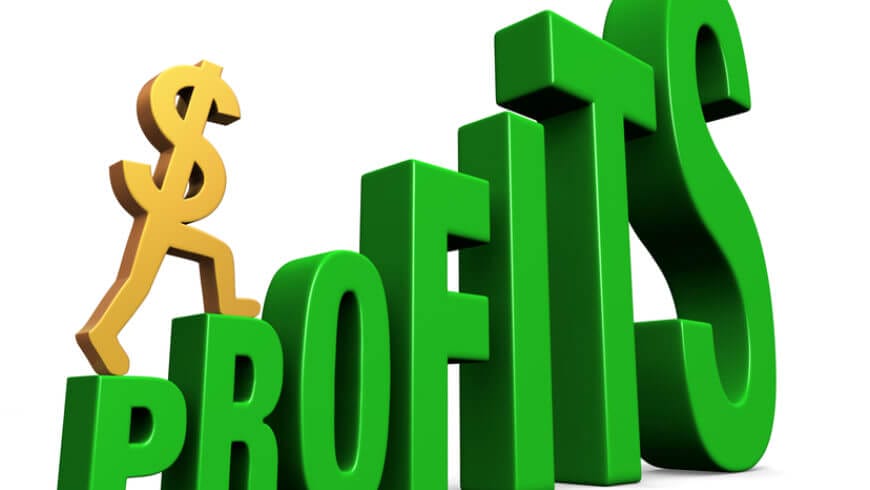 You can edit your business profile parameters such as:
Weekly budget.

Business hours.

Service areas.

Job types.
Also, you get an option to highlight your business profile, which greatly helps you feature your Local Service Ads on SERPs of the business details page. It also highlights attributes like "locally owned & operated" and "special offers new year offers." It provides you with a distinct identity from the others in your industry. You can choose to go for such highlights but do not go for more than five highlights in a business profile.
Add Your License and Insurance Details
A Google Guarantee helps you go for Local Service Ads correctly. If you are an insured business, you need to give the right proof for the same. This implies that your paperwork needs to be up to date. You also need to offer general liability insurance details for related professional licenses.
Add the licenses you require for your area or state and ensure adding them so that they match with the right thing in such areas.
Using Pinkerton for a Thorough Background Check 
Google can send people to users' homes and offices. Only ensure that your users get covered safe with the Local Service advertisers and are covered with the Google Guarantee. That's why Google requires the businesses and the field workers to pass through the background check. Pinkerton is the right Google partner for your background checks. You won't incur any cost for your background checks for managing them well.
How to improve your ranking on Google Local Services Ads?
Though you have the new Local Service Ads, they give you just a limited space on SERP! You get up to three Local Service Ads that appear on Desktop, Mobile, and through Google Assistant. For example, when it comes to PPC campaigns, one needs to ensure that the listing shows you a high ad rank.
Unlike the search ads, the quality score of the ads for attorneys is essentially formulated through a combination of the ad's CTR, relevance, and landing page. You do not require worrying about the different ranking factors. Instead, Google is calculating the Local Service Ads' Rank as they consider factors like:

How closely you're located to your prospective customers' locations.

The number of reviews you're getting. 

How responsive you're to customer requests and inquiries.

Your business hours.

In the case of reviews, did you get repeated complaints or problems from your business?
How Can Google Local Services Ads Help Law Firms and Attorneys?
Google local service ads for lawyers help smaller firms feature the playing field with larger firms. Google considers that several smaller firms offer excellent customer experience, which you should reward prominently in your searches.
Local Service Ads are pay-per-lead: You just get charged for the genuine attempts of the customer to get in touch with you, for example, an email customer or a call that lasts for at least 30 seconds.
Local service ads allow making the most of your ad budget. One can cut down the monthly ad budget by 66.67% with local service ads.
First of all, check if you're eligible.
Google doesn't want you to run a traditional search or pay-per-click campaign for accessing local service ads. It raises a barrier to the entry of ads that are not eligible.
How to get started with Google Local Services Ads for lawyers?
As you click on it to get started, you are directed to a page for your Google local services ads; it will take you to the Eligibility Page. Local service ads with Google Screened badges are only available for immigration lawyers and real estate planning in specific local markets.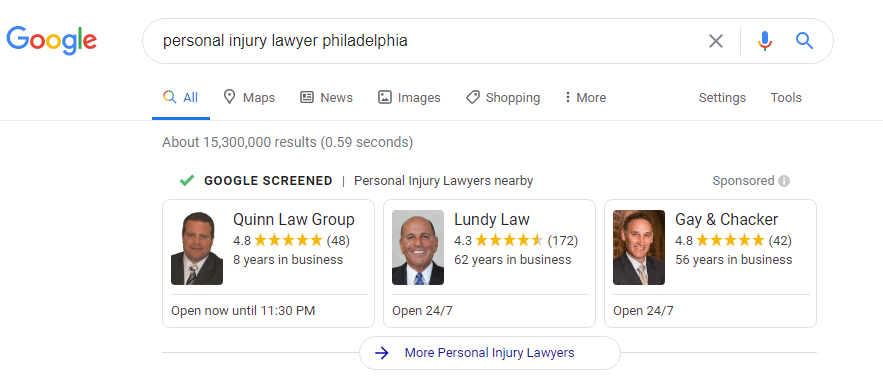 Set up a profile in this manner

Which must include this information for a complete profile, including:
Business name

Phone number

Website

Owner's name

Year founded

Languages spoken

Business address
You checked the year when your firm gets established; it will give you the right opportunity to stand out from the remaining, especially if you have been present in the market for so many years. 
Google Screened status gives you higher trustworthiness. Your firm should pass various background checks to earn a customer review with a score of more than 3. As per Google, screening can take about 2-5 weeks, especially if many lawyers in your firm need background checks. 
Overall, the steps you will essentially cover to get started with Local Service Ads for Lawyers include:
Get "Google Screened for license information for each licensed lawyer in your firm and practice areas for using other documents to complete the application. 
You need to adjust your budget using Google My Business & actively getting reviews, alongside optimizing your Local Service Ad Profile. Further, you need to be responsive to leads, monitor reports, and dispute non-leads.
What are the Benefits of Using Google Local Services Ads for Lawyers?
Google ads provide lawyers with pay-per-lead costs using local service ads for lawyers. Som, you spend only when the lead approaches you and has the potential to become a customer.
Google has many smaller law firms that do not have the financial liquidity to have larger firms by your side. They can deliver users top-notch customer experiences. When your firm lacks the budget creating local service ads can prove highly effective.
How do Google local services ads work for realtors?
A significant benefit to a real estate agency is investing in Google Local Services ads is only having to pay for leads that want to get services from your real estate agency. You only pay Google if someone shows an interest in your services.
In other words, you are not paying just for ad views of people trying to get information from the Google local services ads for realtors. You just pay for people who want to hire a realtor or get more information about your agency. You need to spend the budget highly effectively and just pay for leads of people who are highly interested in your business.

People will find your business on top
These ads appear at the top in the results and above PPC ads and organic results as users do a local search to generate Local Services ads. This helps them see your business first.
When users find your business on top, they will bring your company over all the competition. As people become ready to convert, they just want to choose the top listing they find. It helps to dig local services ads in the best way to drive leads for your business.
Build Trust with the Audience
Local services ads for real estate help you build trust with the audience. If you have a Google Guarantee badge, it will be your symbol of confidence, allowing the leads to feel comfortable choosing your business. Customers who find that Google backs you are highly likely to go for your company instead of your competitors. 
Google Local Service Ads for realtors appear right at the top of Google Local Search results, even above the paid ads, and let people connect with realtors directly. The local services allow you to connect with people who want to buy or sell homes or rent them from a real estate agency. 
Local Services Ads let you connect with people that find services you offer on Google. Moreover, your ads will appear in Google search for customers in an area while you pay when a customer comes to you directly via an ad.
Conclusion
The most important thing to consider when you are faced with the question- of how to generate leads in google local services ads is that a Google local ad service is to fill out your application accurately. 
Google also uses the correct phone number and company intro for your ad; currently, there isn't a way to edit the thing yourself. You need to submit the number in the process to use a tracked phone line. Moreover, ensure that your location and services are well placed as they are used to find invalid leads.
You can manage your ads with your website or using Google's app. 

You can turn your ads on and off. 

Adjust a few targeting settings for the right kind of leads and how you won't respond to them.

You can also get access customers' phone call recordings in this system.
Moreover, Google is enhancing its new program with so many companies, and there are several changes you can find on your platform.
To get help with Google Ads, you need a Google Premier Partner agency that works directly with exclusive Local Services ads to let you process the same. We help you implement the strategies we test and refine the program's initial launch.