It's wrongly understood that online search marketing is only meant to help companies wanting to draw global audiences on the internet. However, the fact is that businesses can benefit from Local Google Ads campaigns as well. Many small and local businesses cannot make the most of PPC marketing because they do not understand this.
Most successful PPC campaigns use local keywords in a highly effective way. It drives local traffic leading to in-person visits to the store. If you have a local audience, driving local traffic gives an incredible value than just being visible to a global audience.
Local PPC gives you great benefits, and you can get the same if your target customers are present in your area. So, by no means should you ignore local PPC if you are a local area services provider (whether small or medium or big sized company). Not paying attention to local traffic will weaken your campaign's efficiency. This would mean that you are wasting your budget on non-relevant audiences.
What is Local PPC?
Local pay-per-click advertising, also known as local PPC, needs to be paid for in-display your ads to target demographics in a particular area. Local PPC helps you spread the news of your services and products around the neighborhood of a business. Service companies looking for physical visits to the store find local PPC highly useful.
How Does Local PPC Give Results?
The local PPC strategy uses keywords with local intent and geo-targeting options. This ensures that prospective customers arrive at your store's location as they get the right marketing message. One can use local PPC to go to any particular geographical location. Commonly, local PPC allows you to draw the audience to areas surrounding your business.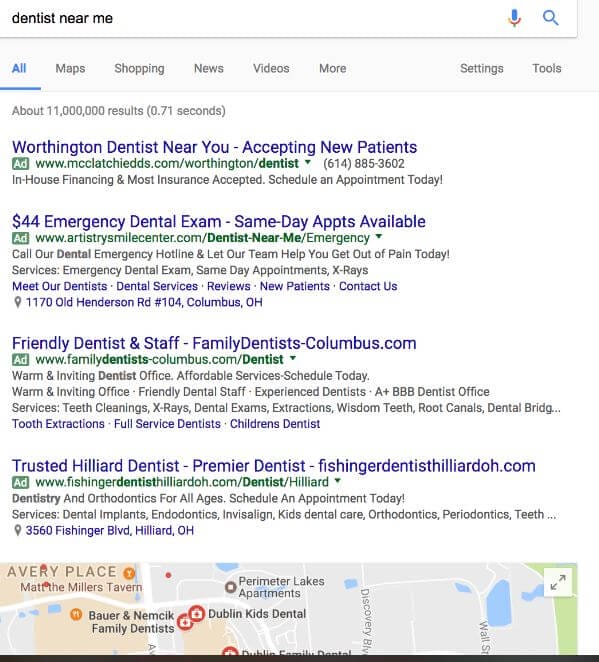 Effectiveness of Local PPC Campaigns
In place of going for traditional marketing efforts, you get better results for quality leads with Local PPC campaigns. The reason for this is the different aspects of local PPC that result in a smart outreach strategy.
PPC marketing increases the relevance of your campaigns driving them towards success. It allows you to connect with local audiences and optimize the various metrics of the ad to make them more relevant. 
Local keywords which meet customer intent lead to almost immediate conversions. For example, for people looking for local locksmith services, you can be more accessible using key phrases such as "locksmith near me". One can attract audiences by optimizing the campaign for search with different phrases keeping their local search intent in mind.
Beyond online conversions, local audiences may also convert through the phone, in person, or right in a business location. All you need to do is be on the net or on the other side of the line to tell them you're here and let them contact you!
Local PPC campaigns need to target prospective buyers in a particular geographical location. Therefore, the keywords are comparatively less competitive than the keywords of global ad campaigns. In other words, you pay less to rank higher for ad placements.
You with higher relevance, better performance, lower costs, and just a few competitors with paid ad campaigns. It also gives you a high-quality audience segment. It is perfectly suitable for your business's profit-making strategy as every business needs to minimize expenditures and get more conversions. 
Setting up Local Campaign in Google Ads
First of all, you need to set up your Google My Business account. If you are eligible for a local campaign, then you will get an option to set up the same. You run your campaigns for 30 days to target ten or more locations with a single account. You may also use these locations in multiple campaigns as per your requirements.
There are so many ways to create a campaign, here is a simple way to set up a local PPC campaign:
First, sign in to your Google Ads—> Go to the right side menu—>click Campaigns—>click + icon—> Choose to Create a New Campaign.
The "New campaign" window opens.
"New campaign" window —>Choose Local Store Visits and Promotions. (Make sure that your GMB is configured).
Go for an option to pick from (Google My Business) or choose your store locations or your affiliate locations for setting the product stores.
Click on the radio button to choose the option you have selected. 
Google My Business also gives you the option to choose various locations in your account as you click on "using all locations connected to Google My Business account." If you have a location group prior that applies to the campaign, you can use it for the campaign as well.
When it comes to "Affiliate locations," go to the"Select a chain" window and click on the country where you're located, followed by the location's chain. Then, you need to go for an option that uses the various subsets of this location chain.
Local Google ads can choose to target a geographic radius based on the physical locations of your stores present in a campaign. It also gives you the option to exclude a few locations from your campaign.
6. Click Continue.
7. Enter the campaign's name in the campaign name box.
Fill in text assets in your advertisement and the information for the specific settings:
Additional settings
Bidding
Daily budget
Languages
8. Save your campaign and navigate to the bottom.
This completes your configuration for your local campaign. But, you can indeed review your campaign settings on the next page. Analyze Ad assets to check and edit the text and images of your advertisement.
9.  Aspects of Local PPC Campaign Management
It's important to manage your local PPC strategies. Certain areas demand higher attention in local campaign execution and are vital parts of local PPC.
10. Bid Optimization
A default bid strategy is required in Local campaigns to Maximize Conversions Value. If you achieve the correct conversion value, it maximizes the total number of store visits in your daily budget.
Few Things To Do
Use store visits data to help you to use the "Per Store report" in Google Ads. 
Define the right conversion action for your store and also track the monetary value of the visits you get. Set the value to $1. However, you can always change it in the Tools and Conversions menu.
Use Multiple Ad Groups
Creating multiple ad groups allows you to take care of various kinds of assets. For example, you may go for a particular ad group type to run a specific ad on a particular schedule, and another one with different schedules or group types. Your local campaigns allow you to use the maximum number of ad groups.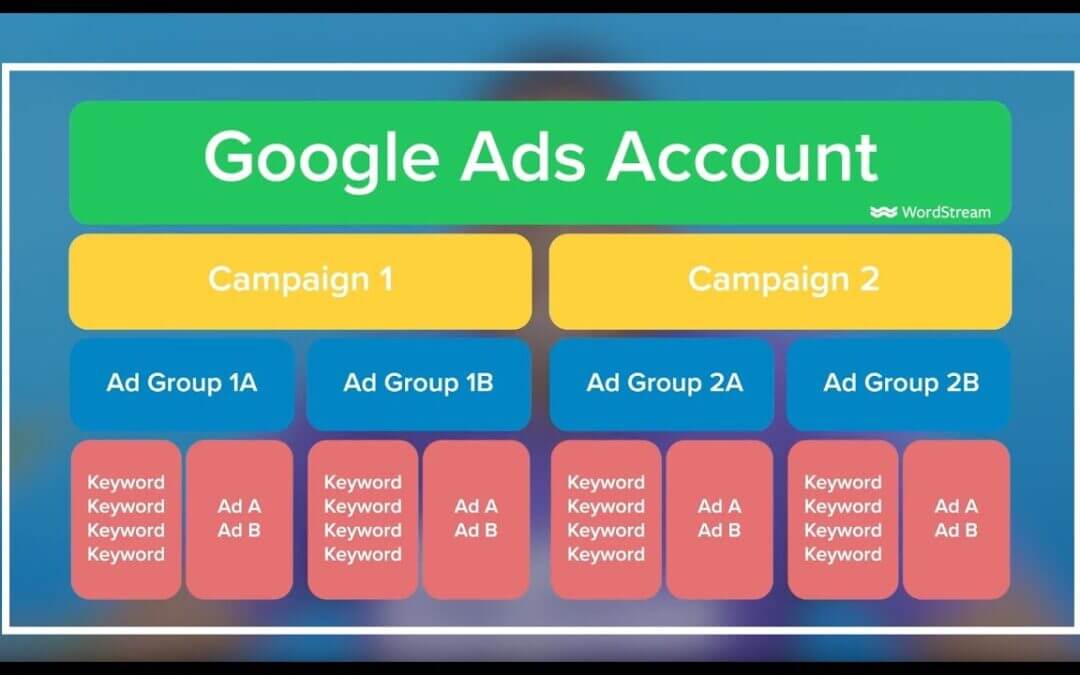 Manage What You're Offering!
Now comes the management part of checking if you're offering the right products or services per the demands of the people searching for the same.
Check which products or items are popular among the online community. You need to focus on local PPC management strategies to ensure that you highlight the products that give the best performance.
Otherwise, you need not waste precious money and time on products that do not go well with the local audiences. Services or products giving the best returns deserve greater attention.
Versatility and Advantages of Local PPC?
As opposed to what we have observed, it's not only physical store businesses which required to attract local audiences who can benefit from Local PPC. Instead, several types of companies can benefit from local PPC. You can go for local PPC whenever you need to attract the local audience in a specific geographical location.
Let's look at a few situations.
A local business looking for more local sales or getting more in-store visits can go for Local PPC. They are the most obvious local PPC users. Local PPC will be helpful for businesses like a restaurant or those with physical stores, local plumbing services, food delivery, and more. You can attract more attention from customers in your area searching for services, products that you sell, or businesses that are right for your company.
Companies offering local services may like to get more clients in their local area. This can be a home management service for people in a particular location. Also, services companies serving certain areas may only like to advertise for a specific range to their customers. So, they just want to display ads to customers in that area. It won't prove helpful if you advertise out of the content in which you can give your services.
It helps hospitality or events companies that want to get audiences in certain locations. Local PPC is used to target sites not the same as the business area. A company that holds an event in a place or wants to attract travelers coming from more expansive areas outside the local neighborhood. You may choose PPC advertisements for various locations with higher chances of attracting tourists to your area.
Local PPC can also help businesses that scale or expand to different locations. Large companies opening new branches or wanting to enter new markets or locations require building brand awareness to get greater attention. Local PPC campaigns may prove valuable to building a reputation in new areas and making people aware of your brand, its services, and its products.
PPC advertising not only helps businesses but also helps the customers. It allows businesses and customers to interconnect. In a way, your ads are also assisting the consumers in solving their problems locally, making it much better than going for non-local e-commerce suppliers who will take more time to ship and deliver products.
Best Practices for Local PPC
Irrespective of your business type, it is always helpful to employ the right PPC tactics. This means that you must understand the exemplary practices for different campaigns. You must follow certain Local PPC best practices to get great success.
Make A Plan Underlining Your Purpose
Local PPC is beneficial for various businesses and scenarios. So, you should design your local campaigns to draw audiences from a specific geographic location. It means that you must set clear objectives and goals for the same.
A good plan lets you measure the results and go for audiences in locations that can offer the most to you. A wrong plan will drain your resources and money to vie for the wrong customers. It is entirely worthwhile to put your money into strategies to help your business achieve critical objectives.
Create Your Google My Business Listing
It's no secret that Google My Business listing is an important marketing tool for improving local SEO alongside empowering the associated digital marketing strategies. GMB listing is the essential step for creating a perfect local PPC campaign. 
This listing helps to give a complete business profile for your Google searches. It must have all the relevant information for your customers, like your phone number, business address, hours of operation, and other things which are applicable. Also, the Google My Business listing lets you have your site extensions in your local PPC ads.
Improve Ad Copy using Site Extensions
Your local prospects must have an access to your business instantly. They might want to visit your website. Instead, they may just want to see your number to call or the address they can visit.
You should have the right site extensions for your local PPC ads to offer you the right information! Customers might not like to click the advertisement and then navigate to your landing page to get this information. You need to connect search users to the relevant information they want to get from you.
You Aren't Limited To a Single Location
Local PPC is the best option to target multiple locations. Apart from bringing you more audiences from different locations, it also lets you compare outcomes for the different locations to find the areas that give the best results.
Local PPC campaigns also let you subdivide the desired location. In general, geo-targeting helps you to target specific neighborhoods in a large city. It allows you to go for radius targeting, whereby you may create varying radial distances from your store (for instance, a one-mile radius, two-mile radius, or five miles).
You Can Also Exclude Locations To Save Your Budget
You may segregate your budget to different locations offering top-notch overall ads ROI. At times, you will also find that this budget requires excluding areas of local PPC campaigns with low performance.
You may not keep the areas that are so highly relevant but not in your service area list. For example, if you have created a local PPC campaign for a plumbing company in your area, you would want to focus on budget urban neighborhoods located within a certain radial distance.
Exercise Flexibility In Budget Spend 
Save a small part of your budget to spend on trending topics and keywords. Utilizing your budget in the right way helps you perform much better. When you spend recklessly with the right spending strategy, your budget can end up going down the drain. You don't need a conversion value which is helpful for all your ad activities without wasting your budget!
Create An Ad That Lets Audiences Know You Cover Their Area
Local PPC gives better results in place of global strategies because it is more relevant to the audience and targets the ideal customer personas in a particular location. In local PPC ad copy, you need to include the name of your area in to leverage local relevance. It's also beneficial if you give these messages to your audiences:
You have wide coverage of their area. Do this by including any famous landmark or simple clues showing your business's presence in their neighborhood.
Use Local Lingo For Landing Page Optimization!
The best strategy for optimizing landing pages won't only need the usage of high-intent keywords. Again, you have to tell your audiences you're local like them. You are present right in their neighborhood! This shows them that you are a true local. Use words only locals know. Your landing page needs to be in sync with the preferences of the target audiences in these areas, for example, use lingo and colloquialisms appealing to the local audiences.
Understand Your Marketing Attribution Model
Local PPC campaigns can become more efficient if you understand the location and timings of your conversions. Customers want to visit a landing page and others can visit your shop and convert as they click on your PPC ad. A marketing attribution model proves highly useful for finding out if you get in-person sales from the PPC ads or other modes and on which platforms? For example, it can be an organic visit in some cases. You need to target your in-store traffic as you identify them properly.
Use The Latest Resources
The PPC marketing strategies require you to keep utilizing the best resources. PPC helps you in constant monitoring and work through a complete dedication to find out the changes which frequently occur on the different platforms. It counts to stay updated and pay attention to the trends for testing the latest developments for strategy development. That allows you to overcome your local PPC competitions. Stay updated on things happening in different locations because the local happenings can give you keywords for successful and more effective PPC campaigns. 
Conclusion
Local Google Ads Campaigns and PPC strategies prove highly useful to increase your ROI and conversion much more than you can imagine. If you are not utilizing them or haven't correctly optimized your Local Google Ads campaign, do it without wasting another moment. You may also go for expert help to make the most of it.