What is Technical SEO?
Technical SEO is the process of optimizing your website to help search engines discover, understand, and index your pages. It ensures that the website is user-friendly, ultimately helping it rank higher in search results and reach a broader online audience.
You can picture it as behind-the-scenes maintenance that ensures your website is fast, accessible, and compatible with search engine guidelines so that it can be crawled and indexed smoothly.
Why Technical SEO Matters?
Technical SEO is important because if search engines cannot properly crawl and index your pages, then your website won't rank or even be found for that matter. Therefore, working on your technical SEO can lead to improved rankings for your website, better discoverability, and enhanced user experience.
How is Technical SEO Different from On-page SEO?
People often confuse technical SEO with on-page SEO. To make things easier, let's break down SEO into three parts– On-page, Technical SEO, and Off-page.
On-Page SEO: On-page SEO includes making changes to your website that are visible to the visitors.
Technical SEO: It is the part of on-page SEO that includes optimizing the technical aspects of the website in order to increase crawlability and indexability.
Off-page SEO: Off-page SEO refers to the optimization of elements outside of a website.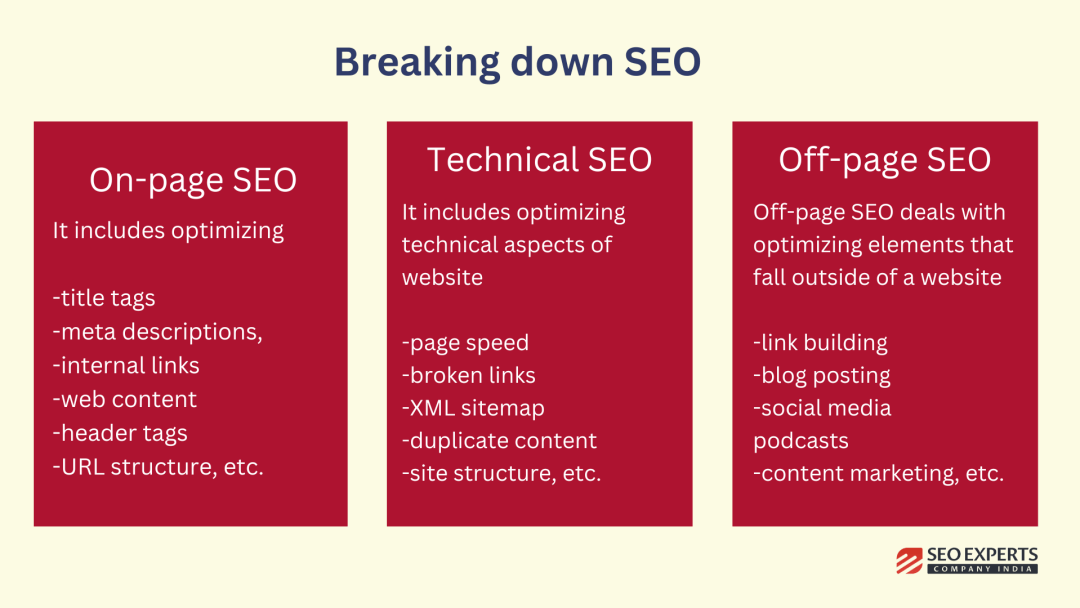 Think of your website as a house. Say, technical SEO is the blueprint and structure that Google's "crawlers" use to navigate your house. These little bots go through all the rooms (web pages) and decide which ones to include in their index (the Google library). The better the blueprint (technical SEO), the easier it is for Google to explore your house or, in this case, your website.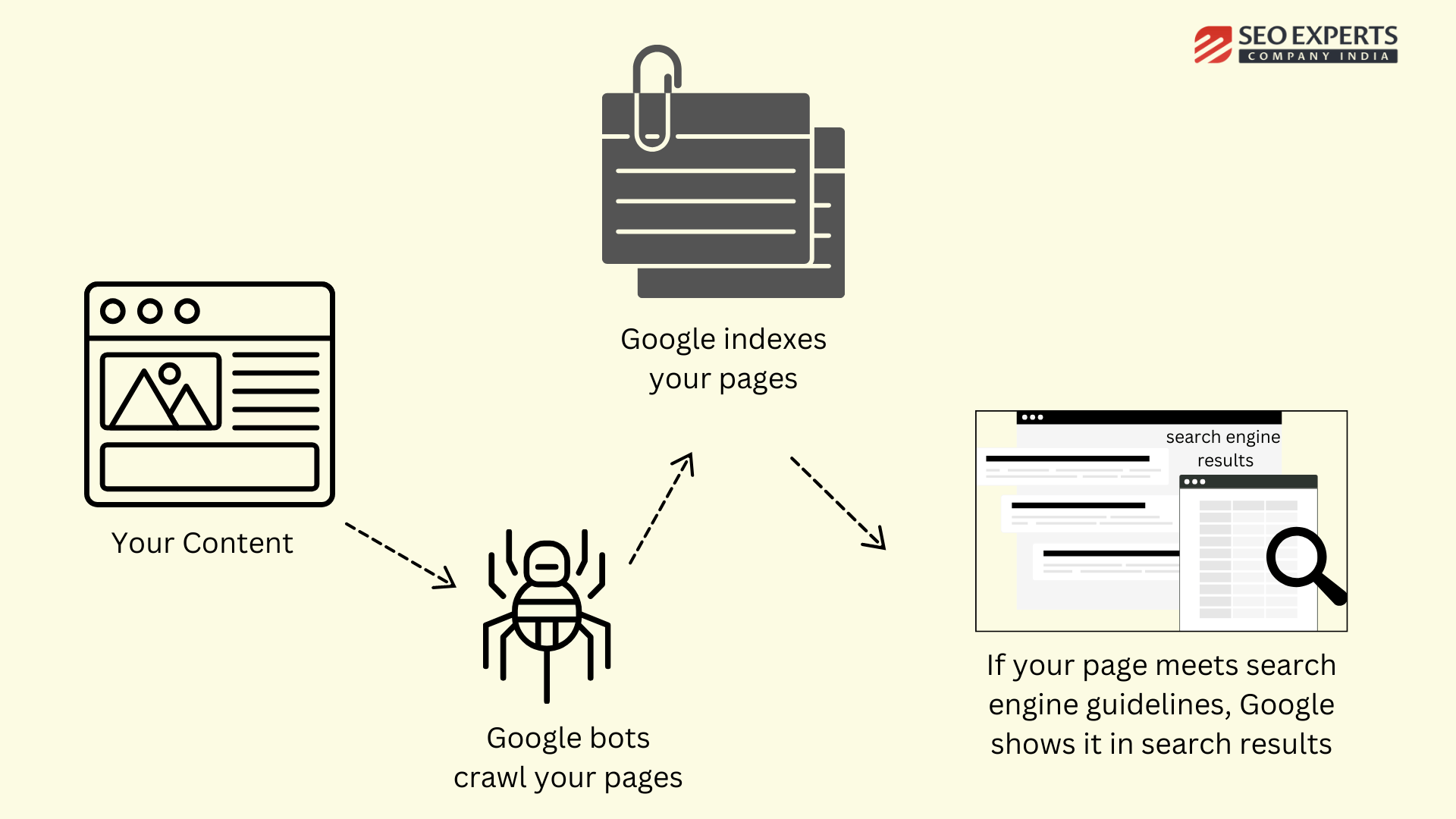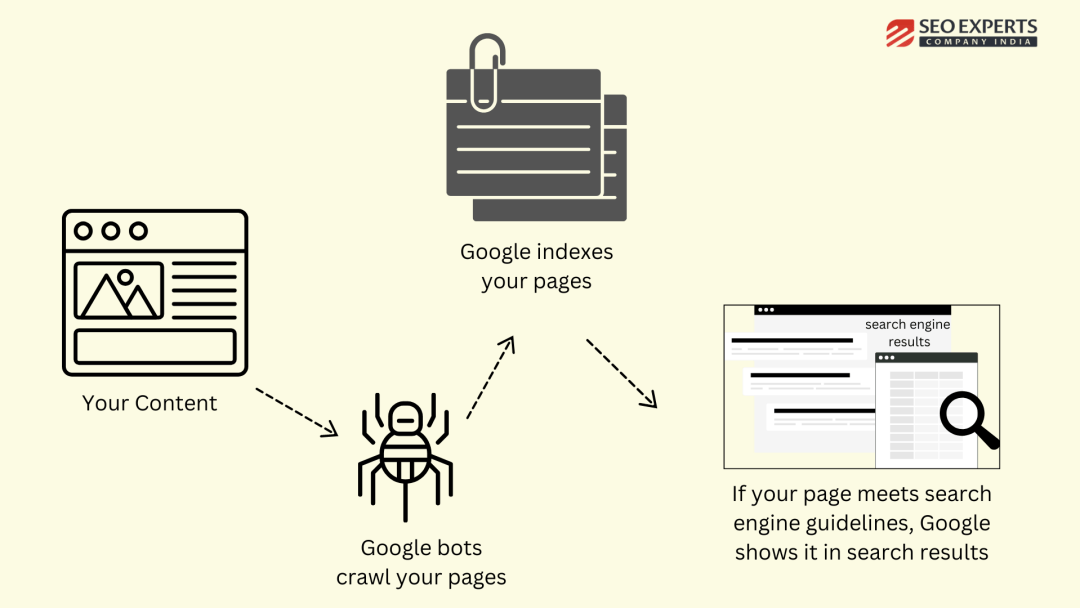 This is how Google bots crawl and index your website.
Implement these Winning Technical SEO Strategies Today to Rank in the SERPs
A technically optimized website is one that is both fast and user-friendly, allowing search engines to navigate it effortlessly. It involves various elements that may appear a bit complex initially. 
Our experience in the industry has helped us gain valuable insights into technical SEO practices. Throughout our extensive journey spanning 12 years, we have partnered with numerous clients and assisted them in reaching their SEO goals.
To simplify the process, we are delighted to share some tips and tricks that will help you elevate your website's technical SEO.
Page Speed
Page speed is an important factor that falls under technical SEO. People are impatient, and nobody is going to wait more than two seconds for your website to load. In fact, reports show that the bounce rate increases by 90% when the page load time goes from one to five seconds. The data below clearly explains the need for a fast-loading website.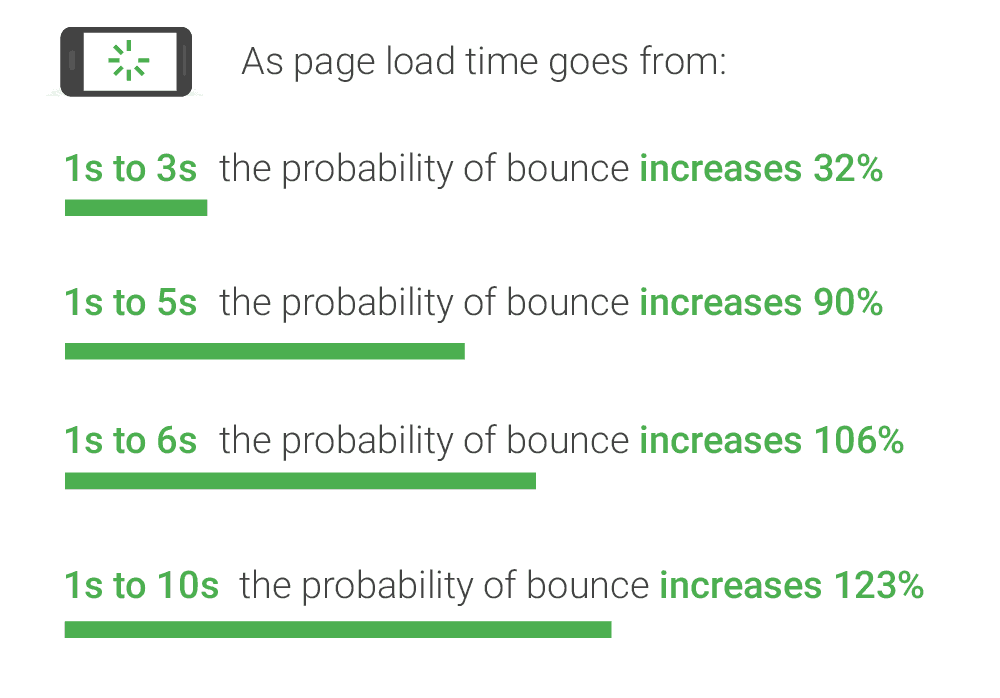 Source: Think with Google
Besides providing optimal user experience and improving conversion rates, page speed is also an important Google ranking factor.
Expert tips to improve website page speed:
Optimize images:

Use high-quality but compressed images so that they load quickly and take up less space.

Minimize Plugins:

Use only necessary plugins and keep them updated. Too many plugins can make your website slow.

Reduce Redirects:

  Keep your website's path straightforward and minimize the use of redirects as they add extra time for the server to process.

Limit Use of Videos:

Video files are usually large and can slow things down.

Test Your Page Speed:

Regularly check your website's speed with tools like

Google PageSpeed Insights

.
Site Structure 
Site structure is how all the pages on your website are organized and linked together. Having an organized site structure is crucial as it prevents a lot of indexing and crawling errors and provides optimal user experience.
Creating a website with a well-defined hierarchy, topic clusters, and internal links makes it easier for search engines to navigate your website and understand the context of your content. It further reduces the number of orphan pages i.e., pages with zero internal links pointing to them.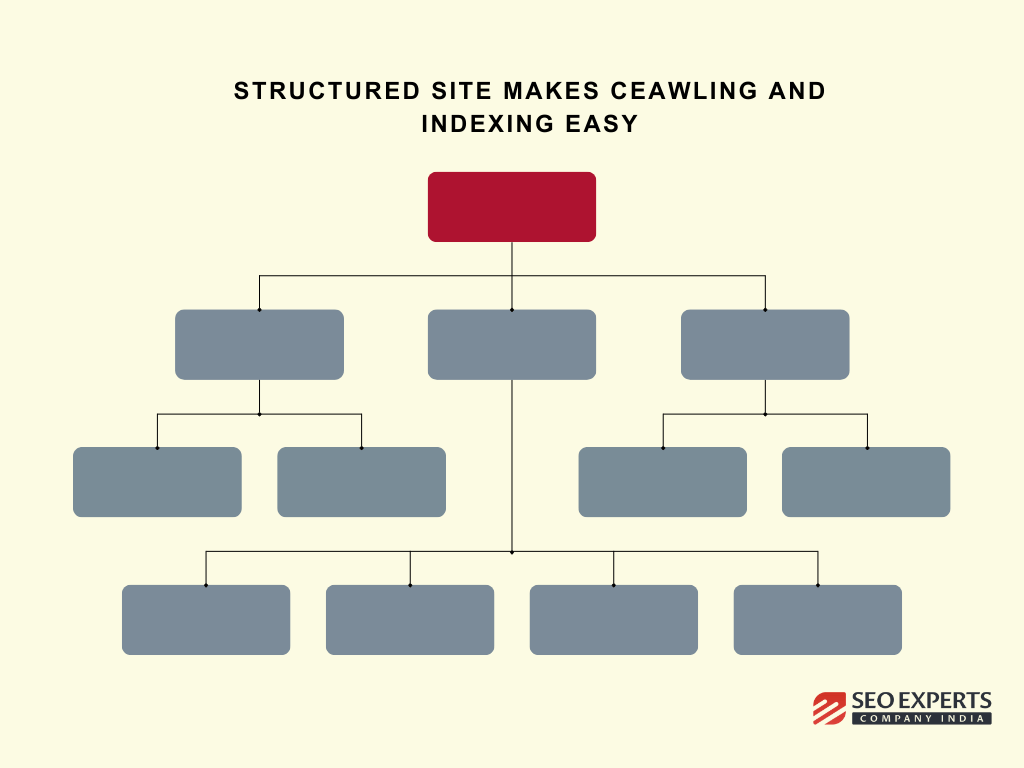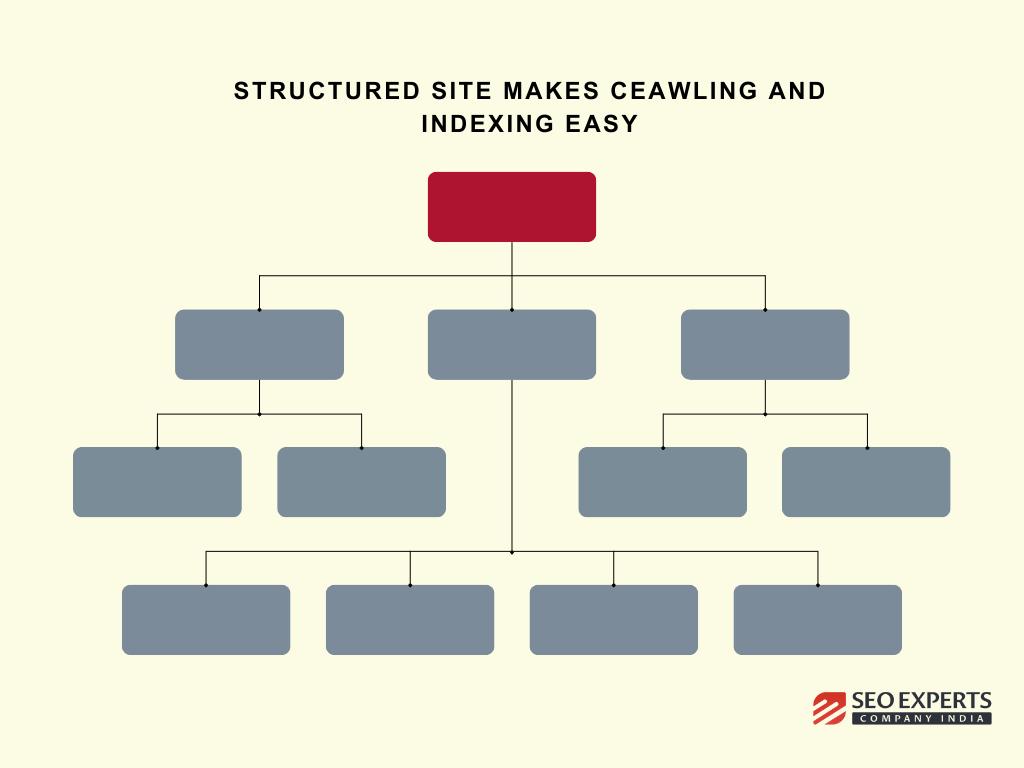 It's similar to how a clean and organized room is easier to use and find things in. So, good website organization helps search engines find your content, making it simpler for people to discover your website when they search online.
Expert tips for maintaining an organized site structure
Plan your structure:

Before you build your website, plan your structure and carefully consider how categories, subcategories and pages will be organized.
Improve internal linking:

Use internal links

to connect related pages within your website. However, remember to strictly add relevant links only.
Use concise URLs:

Use consistent, concise, and clear URLs that include relevant keywords.

Use breadcrumbs navigation:

Breadcrumbs are like little navigation signs that help users and search engines understand the site hierarchy, improving user experience and site structure visibility.

Test on real users:

It's best to test your site's structure with real users to gather valuable feedback on how easy it is to navigate. You can further make adjustments based on their input to improve the user experience.
Duplicate Content
Duplicate content is when you have an exact copy or a near copy of content that exists on multiple web pages on your site. When duplicate content is present, it can be challenging for search engines to determine which version is the most relevant to display in search results. Therefore, duplicate content can lower your Google rankings, affect your SEO performance, and lead to backlink dilution. Duplicate content is the part of technical SEO that needs to be fixed in order to improve the overall performance of the website.
Expert tips to fix duplicate content: 
Use 301 redirects:

You can use 301 redirects to point back all the duplicates to the original preferred version.
Implement canonical tags:

Apply

canonical tags

to the non-preferred page versions to help search engines index only the original version of the content.
Noindex tags:

Use "noindex" meta tags to tell search engines not to index duplicate content.
Structured Data
Structured data is a standardized format that helps search engines understand and classify the page content. Having structured data helps websites and search engines communicate more effectively, improving the information that you see when you search online.
It consists of structured markup languages like Schema.org, JSON-LD, etc, that give more details about the contents of a web page and help prioritize relevant content for search engine algorithms. One of the key benefits of using structured data is that it helps your website's search results appear as rich snippets, making them show more detailed information to your customers. This extra information boosts the chances of customers clicking on your results, improving your search engine rankings.
Expert tips for using structured data
Use relevant schema markup for your content.

Ensure that your structured data is mobile-friendly.

Include ratings, events, and other elements to enhance rich snippets with structured data.

Always test your structured data markup to ensure it has the right format and is correctly recognized by search engines.
Broken Links
Broken links are the links that land you to pages that no longer exist. It typically occurs when the website content is removed or moved to another URL. Broken links make it more complicated for search engine bots to crawl and index your website. Besides this, broken links are negative for user experience and can significantly damage your website's SEO. 
Expert tips to fix broken links 
Site Audits:

Conduct regular site audits using tools such as Screaming Frog to screen and fix broken links.
Redirect URLs:

Always redirect the page's URL whenever you move or delete it.

Implement Custom 404 Pages:

Create custom 404 error pages that guide users to the homepage or other important web pages on your site when they

encounter a broken link

.
Implement HTTPS
HTTPs is a secure version of HTTP that ensures the website is safe for the users. It encrypts the data exchanged between a user's browser and a website, safeguarding sensitive information. Search engines like Google consider HTTPs as a ranking factor, favoring secure websites in the search results. Thus, implementing HTTPs is fundamental for improving search engine rankings and overall website security.
To check whether your website is HTTPs, simply visit the site, and you will notice the "lock icon" on the left side of your search bar if it's safe.
Expert Tips implement HTTPs:
Redirect from HTTP to HTTPS:

Once you move your site to HTTPs, ensure that you redirect the HTTP versions to HTTPs.
Select the right SSL certificate:

Choose the correct SSL (Secure Sockets Layer) certificate. An SSL certificate proves that a site is authentic and makes it safe for people to use.
XML Sitemap
XML Sitemap is the map of your website that lists all the important pages on a website. This file is designed for search engines to read and helps them understand the structure and content of your site. An XML sitemap tells the search engines how pages on your website are connected and how to reach them. This makes it easier for search engines to crawl and index your website, ultimately improving its visibility in search results.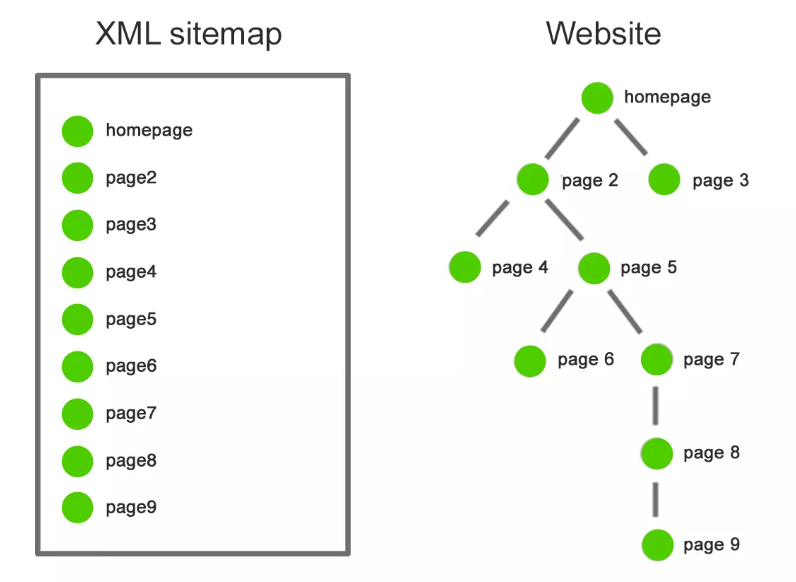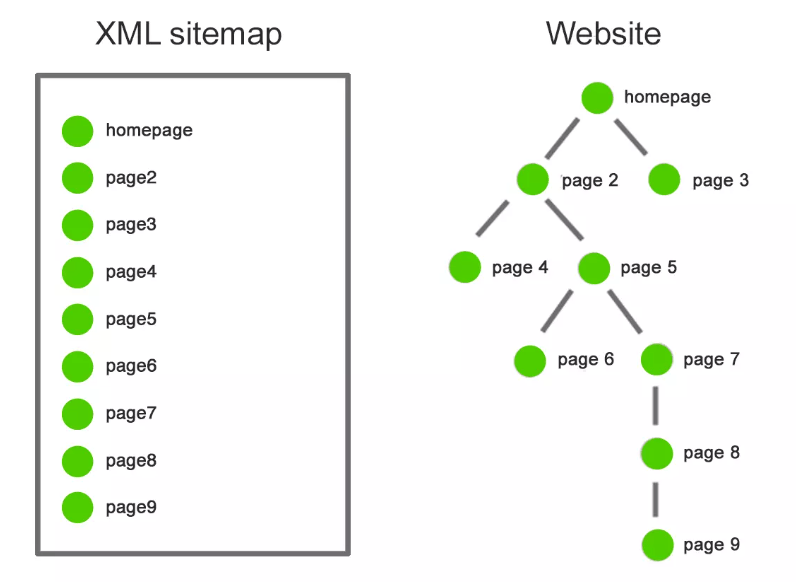 Image source: Search Engine Journal
Expert tips for XML sitemaps:
Prioritize essential, high-value, and SEO relevant pages in your XML sitemap.

Keep the number of URLs limited per sitemap.

After creating the sitemap, submit it to search engines like Google, Bing, etc.

Include hreflang tags if your website has alternate language versions.

Ensure that your robots.txt file does not block the crawling of URLs listed in your sitemap.

Regularly monitor and analyze to fix all errors and warnings.
Enhance Core Web Vitals
Core Web Vitals is a specific set of measures that Google uses to evaluate the user experience based on website performance, interactivity, and visual stability. They directly relate to the technical aspects of the website's performance.
Core web vitals include three components that include:
Largest Contentful Paint (LCP): Measures the time a website takes to load.

First Input Delay (FIP): Measures interactivity of the user with the website.

Cumulative Layout Shift (CLS): It measures the visual stability.
 You can check your core web vitals metrics in Google Search Console. These are the scores you should aim for in order to see if your website is optimized for core web vitals.
LCP

–2.5 sec or lower

FID

– less than 100 milliseconds

CLS

– less than 0.1
Mobile Friendly Website
A mobile-friendly website is one that is optimized for multiple screen sizes, including smartphones and tablets. It features a responsive design, loads quickly, and is easy to navigate. Google uses mobile-first indexing, which means it uses mobile versions of a website for indexing and ranking content. Therefore, it is crucial to prioritize mobile-friendly websites to rank in the search engine results.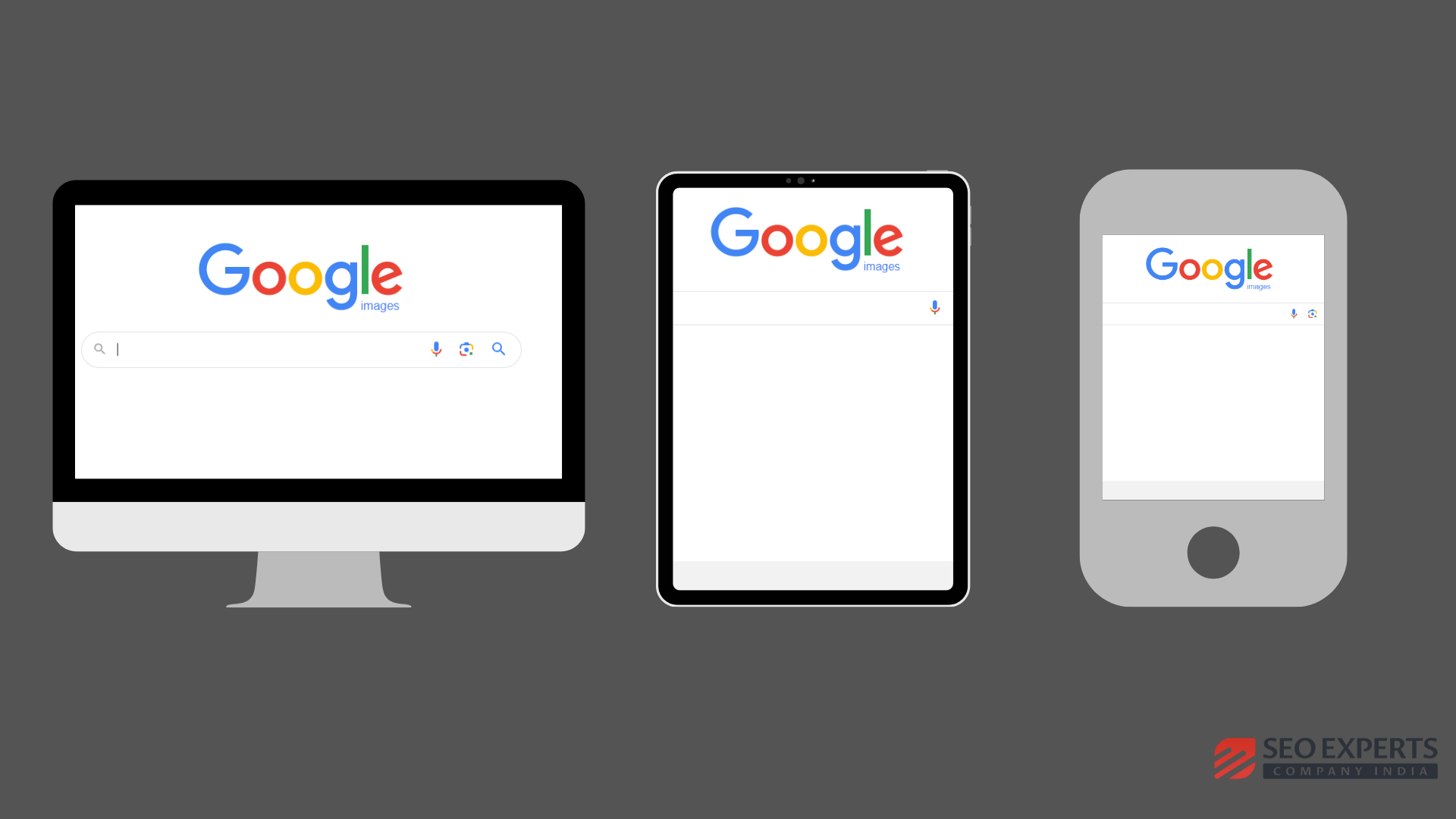 To check if your website is mobile-friendly or not, you can run mobile-friendly test by simply entering your website's URL.


Expert tips for mobile-friendly website:
Use the same robots meta tags (specifically noindex or nofollow tags) on the desktop and mobile version of the website.

Ensure to have the same content and matching headings on both the versions, mobile as well as desktop version.

Keep your structured data the same on mobile and desktop sites.

Check if your images and videos are mobile optimized.

Ensure that your title and

meta description

matches across both desktop and mobile version.
How We Can Help You Elevate Your Technical SEO with Our Proven Solutions
If you want to rank in the SERPs, then you must implement the given strategies to improve your technical SEO. However, it is important to realize that technical SEO requires constant efforts to reap complete benefits.
If you want a more efficient path, you can get help from an experienced SEO agency like ours. Our proficient team boasts a wealth of experience in technical SEO services that we have gained over the years.
This is how we at SEO Experts Company India perform technical SEO to help your websites rank in the search engine result pages:
Website Audit: First and foremost, we conduct a website audit to check your website's current state and verify which areas need improvement.
Page Speed Optimization: We focus on enhancing your website's page loading speed to reduce bounce rate and enhance user experience as well as search engine rankings. 
Site Structure: We pay special attention to your website's architecture for smooth navigation and search engine crawlability. We take care of the internal links and topical clusters to help search engines understand your site better.
Eradicate duplicate content: We make sure that your website is free of similar or duplicate content. Our team makes sure that the content on your website is high-quality and unique.
Fixing broken links: We identify and fix the broken links on your website by implementing 301 redirects and other strategies for enhanced user experience.
Mobile optimization: We ensure that your website is responsive and mobile-optimized for the ultimate user experience.
SSL certificate: We implement HTTPs and secure your website with SSL certificate to improve your website's security and enhance user trust.
Structured data implementation: We proficiently use structured data to enrich rich snippets and rank your website higher in the search results.
XML sitemaps: We implement XML sitemaps to help search engines crawl and index your website effortlessly.
Core Web Vitals Optimization: We abide by the core web vitals guidelines and optimize your website's interactivity, visual stability and loading speed, ensuring higher search engine rankings. 
Crawl errors: Our expert team intelligently identifies and fixes crawl errors to ensure smooth indexing by search engine bots.
Performance tracking: We regularly monitor and provide reports on the progress of your campaign that help you measure the impact of our services on your website's technical performance.
Allow us to help you elevate your search engine ranking and enhance user experience with our exceptional technical SEO services.
Feel free to reach out to us to learn more about our services. We would be more than happy to extend a helping hand.