Revenue Increase by 50.53%
for a Rope Company
The client owned and operated a rope distribution company with a production and sales team in the United States. They had some huge problems with online visibility. They were resorting to a Paid marketing campaign (PPC) without an ROI on the investment. The expenditure on PPC advertising exceeded the company's profits.
They changed their strategy to increase their sales with organic traffic. They wanted their site to rank on Google's first page for their product-related user queries. Their main concerns were to achieve first page results for organic keywords related to their products, increase their revenues with organic traffic, get more active users, and get an overall increase in the volume of organic traffic.
We carried out a detailed technical SEO audit to discover all the problems that limited the site's visibility to its prospective users and achieve desired outcomes.


The Results:

1. Organic keywords of the website achieved first-page positions. 485 keywords ranked in the TOP 3 Positions and 798 keywords climbed to spots in between 4 to 10 positions on the FIRST PAGE OF GOOGLE.


2. The revenues of the company grew by 51.53% with organic traffic achieved through high-quality backlinks, in a month's time.



3. Significant improvement in the volume of organic traffic (up to 63.84% organic traffic achieved) with nearly 64.70% of new users.

4. There was a significant increase in the active users.

The Challenge:
The site did not get enough search traffic from the past few months. It dipped from its previous ranking.

The site had a significant thin content issue with over

80%

of the website pages having less than 500 words.

Complex technical issues were present.

There were site structure and user experience issues to be fixed.

The Solution:
We formed a strategy to fix structural issues for improving user experience. It also resolved some complex technical issues.

During competitor analysis, we discovered some huge opportunities to build backlinks

We discovered a lot could be done to build quality links in the niche as we carried out thorough keyword research.
Creating Action Plan As Per Challenge

Our Strategy Focused on Three Aspects:
Content: Removing redundant and duplicate content and creating value-added content relevant for users.

Technical SEO: Building a search engine and user-friendly solid website structure.

Link Building: Acquiring links from

high authority niche websites

.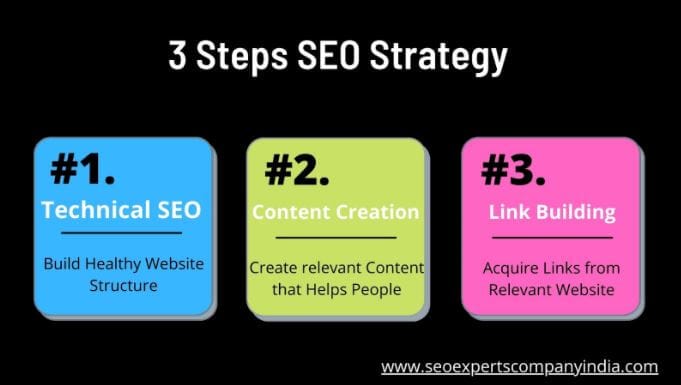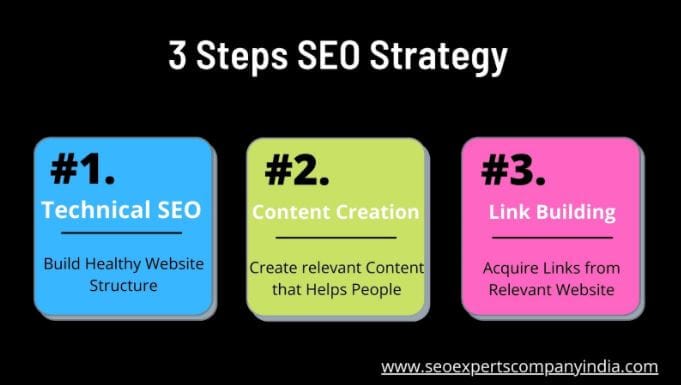 This is What We Did Actually

The core of every successful SEO strategy is finding the most relevant target keywords. But other parameters have an equal weightage. We worked on the following aspects:
Keyword research
Competitor analysis
Onsite audit
Fixing technical issues 
Site structure revamp
Content redesign and revamp
Link building
1: Keyword Research
We carried out detailed keyword research for every client. To proceed with this, we asked the basic or seed keywords to our clients. With this input data from the client, we used the Keywords hitter tool to get a set of the expanded list of the keywords list.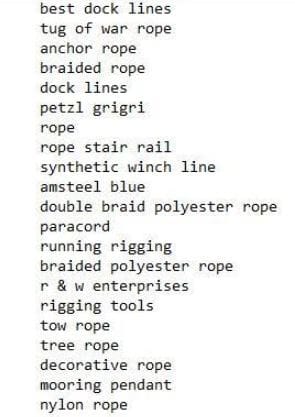 Now we had a large list of keywords. It was time to filter out the most relevant  ones.
In step1, we filtered and merged duplicate/similar terms.
Secondly, we fished out keywords from similar topics from topic clusters.
Lastly, we thoughtfully jotted the 

"type"

 of keywords to target.
In this research, we paid due attention to search intent for selecting the final keywords.
It's important to use keywords returning appropriate user intent than the site can serve and avoid keywords that serve different user intent that the site cannot help with..
We also employed Google Keyword Planner and our rank tracker to finalize our spreadsheet for site's target keywords.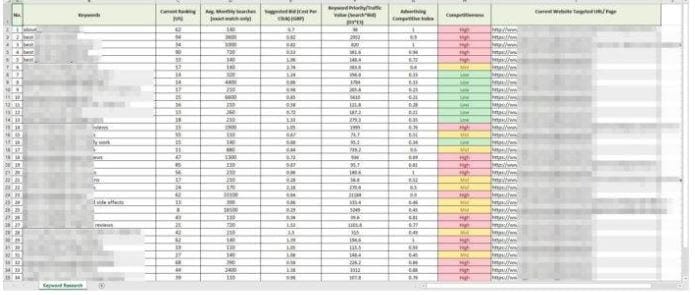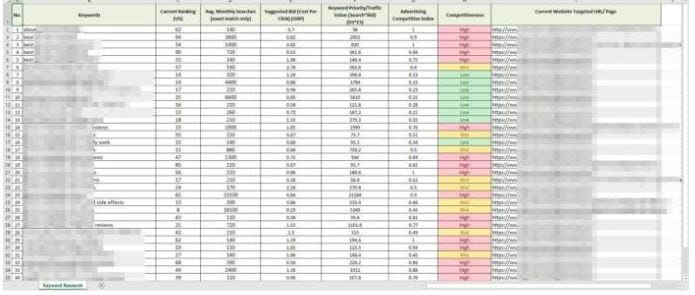 A part of the search people generally miss is looking at the keywords in SERPs.
We never miss this important aspect.
The sites that pop up in SERPs for target keywords are the common competitors you need to rank out.
Pro Tip for Quick & Easy Keyword Research
If you are an established business with existing search traffic, use Ahrefs to find the entire list of low-hanging and low KD (Keyword Difficulty) target keywords. Paste in your domain in Ahref Keyword Explorer and check the results in the Organic Keywords Report.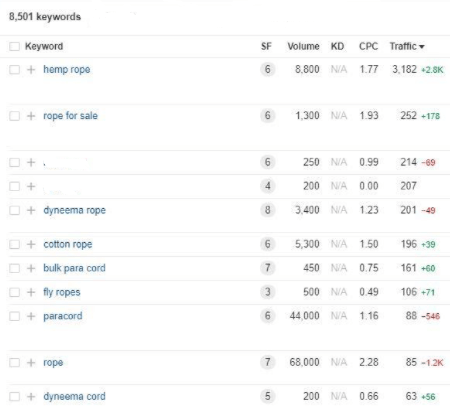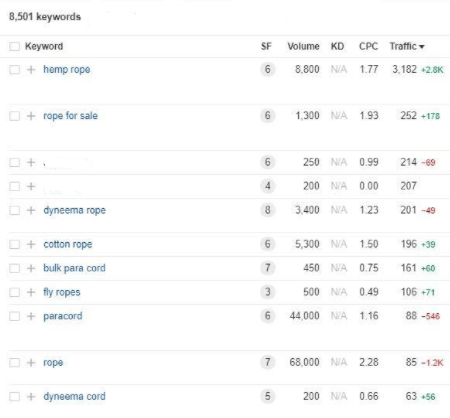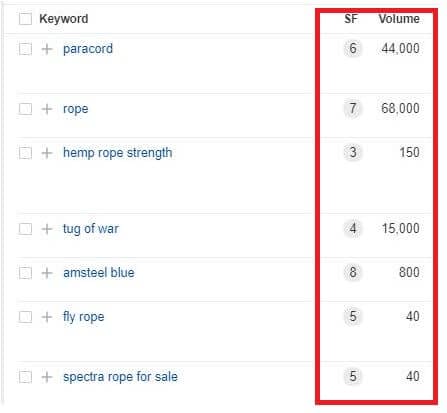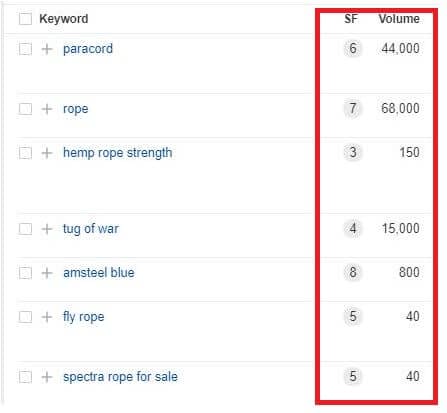 As we did all this, we were all set to kickstart the real part of our SEO strategy.
2: Competitor Analysis
Competitor analysis is the most critical part of analysis determining the success of your SEO strategy. In the previous step, we created a list of our SERP competitors. Now, came the time to get a closer look at it.
So, we carried out more searches to analyze the first page results.
What you need to do:
Check the websites appearing on the first page for

Content length.

Page purpose and intent.

The category of pages ranking with the keywords )home page, category, product pages).

Check the strength of the domains(big brands or other small businesses).

Placement of CTA and banners.

Monetization.
This will give you a deep insight into the type of SEO elements, structure, intent and content you need to create.
This will empower you greatly.
Here's an example of how you should review your competitor's website.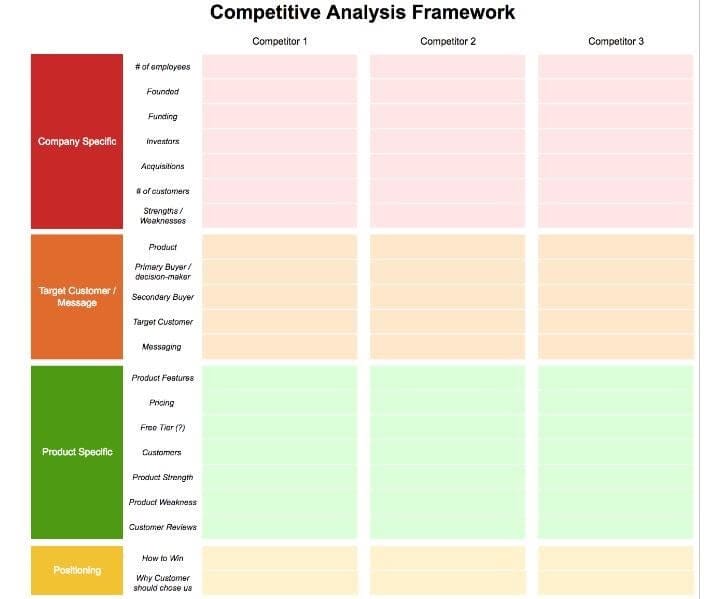 It indicates the most important signals to pay attention to.
Interesting Fact 
Google's machine learning algorithms (being used since 2015) look at the search results typically in this way.
3: On-Site Audit

The onsite audit showed a critically low organic search traffic.
The site did not get enough search traffic from the past few months. Rather, it dipped from its previous rankings dramatically. This mainly was the consequence of the build-up of spam links on the website and the website losing its authority and visibility.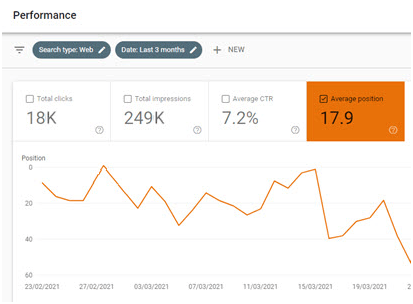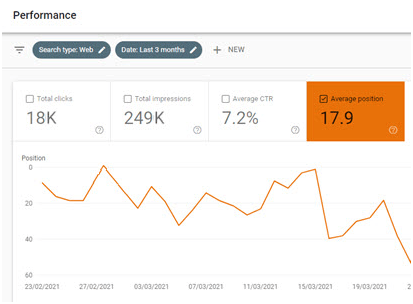 Main Reasons for Lowered Organic Traffic and Dropped Ranking
The website had low-quality content with significant keyword stuffing for wrong key phrases.

Targeting the wrong set of keywords.

Website is hit by Panda and Penguin algorithm
 Solutions
We built value-driven content including the right keywords. We ensured following Google algorithm updates at each step.
Apart from that, we also updated the existing content to get improved user interaction.
4: Sorting Complex Technical Issues
Before we launch our actual SEO campaign, it's important to have a close look at some website parameters. If there's a glitch, we'll fix them first so that our well-planned SEO campaign (based on primary and long-tail keywords) gives desirable outcomes.  
We carried out a comprehensive audit covering 30 pages at a time to identify any issues holding back the website to reach its full potential. 
 Here are the Parameters We Checked:
Trust Signals

 – Important to be a trustworthy website to match Google's E-A-T signals (includes site security)

PageSpeed

 – A slow site detracts users and the search engine, both.

Index Management

 – An improper index bloat ruins your ranking.

Duplicate Content

 – Are the tags/categories used

appropriately

?
Site Structure

 – This is important to get the maximum link juice.

Internal Redirects

 – Just detract Google bot and waste your crawl budget 

Internal Linking

 – Adequate and appropriate internal linking will work wonders.
 We fixed a range of site structure-related problems on the site.
 Step #1 No HTTPS Security
HTTP is the basis where the exchange of information takes place between the client-server protocol and the web. Authentication or cache is the main function of HTTP and it has not been compromised. But the digital world can be full of dangers. 
If your site is not secure, Google Chrome will display your domain name in a gray background. In worse situations, it will be visible with a red background and a "not secure" warning. It will alarm the users who will tend to navigate away from your site back to the SERP or go for other options that are secured.

The first step we took to quick-fix this was checking if the client site was HTTPS. Typing the domain name into Google Chrome, you see the "secure" message (pictured below) if your site is secure, otherwise, it's an alert. Our client's website was not secure.
 Fixed Site Security
We approached a Certificate Authority to

get an SSL certificate

to convert the site to

HTTPS

. We installed the SSL certificate to render it secure.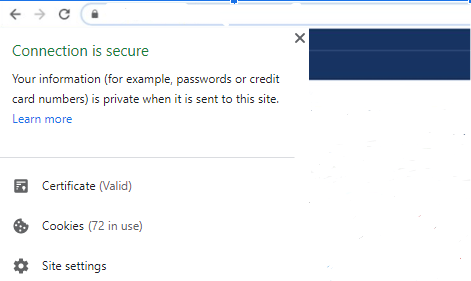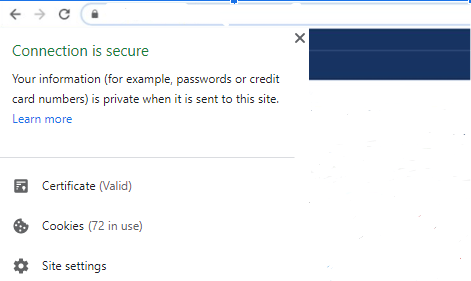 Step #2 Missing or Incorrect Robots.txt
A missing robots.txt file is a big red flag. An improperly configured robots.txt file will be extremely detrimental to the organic site traffic to your website.
How to Check
To determine the incorrect robots.txt file, type your website URL into your browser with a "/robots.txt" suffix.  you have an issue. if you have results like these "User-agent: * Disallow: /"


How to Fix It
If you have a complex robots.txt file, as many eCommerce sites do, you should review it line-by-line with your developer to make sure it's correct.
 Step #3 Checking for NOINDEX
Right-click on your site's main pages. Select "View Page Source." Use the "Find" command (Ctrl + F) with phrases reading "NOINDEX" or "NOFOLLOW" in the code sources.
Use  <meta name="robots" content="NOINDEX, NOFOLLOW">

Clarity Audits is a simpler way to check the whole of your website for No-index pages.


How to Fix It
If you see any "NOINDEX" or "NOFOLLOW" in your source code, check with your web developer as they may have included it for specific reasons. If there's no known reason, have your developer change it to read <meta name="robots" content=" INDEX, FOLLOW">.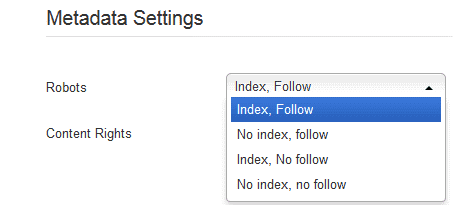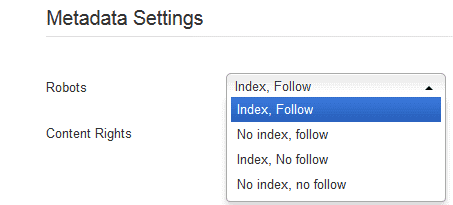 We used the process to get website product pages indexed.
 Step #4 No XML Sitemaps
 XML sitemaps assist the Google search bots to understand more about your site pages. Sitemaps help bots to crawl your site effectively and intelligently. If your website doesn't have a sitemap, you end up on a 404 page. See how the crawler helps to increase link juice when the crawl queue is rendered correctly.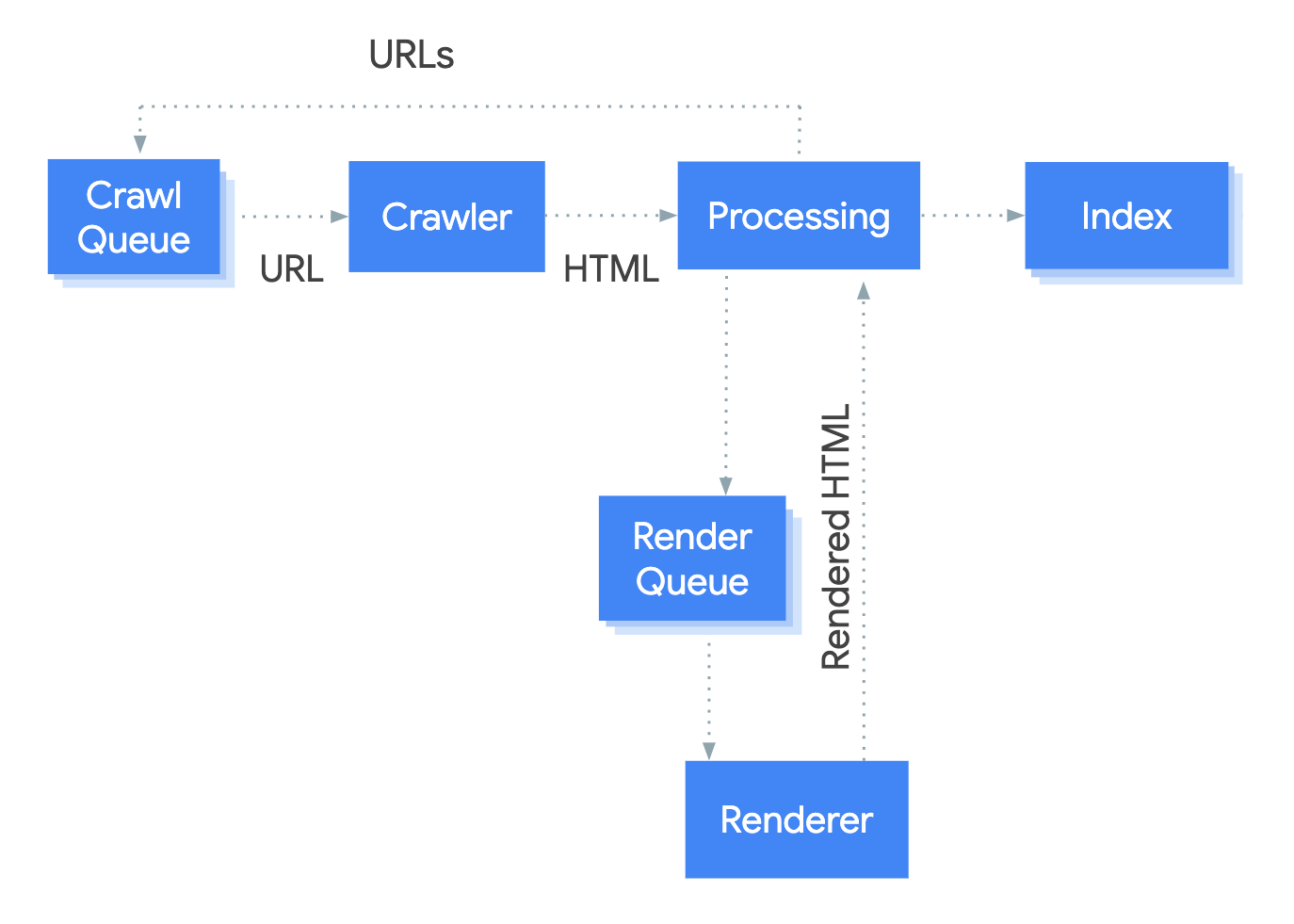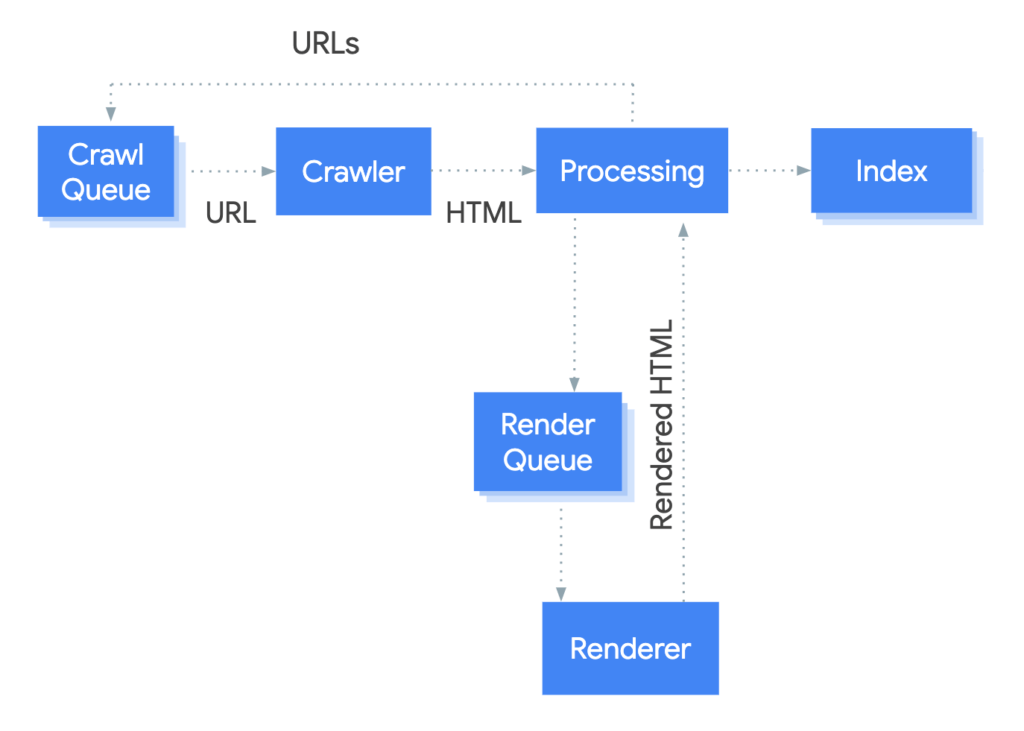 This was a problem with our client's website.
 How to Check
 Type your domain name into Google and add "/sitemap.xml" to the end. We did this.

How to Fix It
Usually, an XML sitemap generating tool will help you to create your sitemap. In the case of a WordPress site, the Yoast SEO plugin automatically generates XML sitemaps for you. Otherwise, you need to hire a web developer to fix this. Our web development team created a sitemap for our client's website. 
5: Website Structure Revamp

Some parts of website structure optimization are directly related to SEO, For example, well-optimized internal linking holds the key to how search engines can find out the products you're offering. 
The important website structure characteristics and features you need to pay attention to include ease of site navigation and a great user experience. Having too many redirects is detrimental (305 and 404) and must be fixed. Paying attention to the Core Web Vitals is of utmost importance. An easily readable URL structure, and optimized breadcrumbs. 
Generally, this can happen if you are self-managing things that are means for specialists to be done. We found that many websites are left dead as website owners feel scared to work on them. This means the website will have an outdated design in due course. Another important thing website owners ignore is a periodic backup of the website. 
Good website content and having features like attractive and unique call to action pays off. Your website should have sharing options.
 A periodic analysis of website metrics and conversion tracking is important. And the website should be mobile-first indexed. 
 Building a Healthy Site Structure
 Healthy website architecture is vital to ensure a great user experience. 
 It helps:
The users find what they require

Google understand the site

Prioritize the important content

Distribute link equity across the entire site
 The website must follow a logical structure allowing the core pages to get 3x clicks from the homepage.
 Screaming Frog is an excellent tool to check Crawl Depth report.
 Here is an example of bad crawl depth–


What You Need:

Learn more using Visualization tools by reaching out to Screaming Frog.


We inspected all these aspects and fixed glitches. We worked on internal linking between category pages and product pages and between the home page and other pages. An adequate internal linking ensures your products are visible to consumers.
6: Website Content Revamp

Thin content was the main issue with the site. 
 Over 80% of the website pages had duplicate product descriptions with content under 500 words.
 You have surely heard the term thin content, haven't you? It is the content that is not helpful to users. It does not build trust to coax the customers into making a purchase decision in your favor.
 It is the result of a poor content marketing strategy whereby your product descriptions end up having duplicate content. It does not give users a clue why they should buy from you. When you hire cheap content writers to somehow put up some content on your page, it translates into big issues like lowering the brand value.
 You must be wondering what thin content exactly is?
 Here Are Some Pointers:
Thin content is one that features keyword stuffing
Duplicate content also includes content that is perceived as duplicate because of technical issues such as no proper website encryption (HTTP to HTTPS

migration).

It can be content scraped from another value-driven website (copy/paste, typically with the intent to drive more traffic without offering anything unique.)

Using spun content with content generation tools. Keep in mind that no tool can replace a human writer, especially a knowledgeable authority who is passionate about the niche.

Doorway Pages

: They are a cluster of similar pages that are easy to recognize and are closer to search results. But, they lack a transparent browsable history. They are pages generated for funneling visitors into the usable or relevant portion of your site(s).
 The trick lies in creating a strategy where 20 % of your effort generates 80 % results. it means you use techniques that fix multiple issues in one go. This is what we did.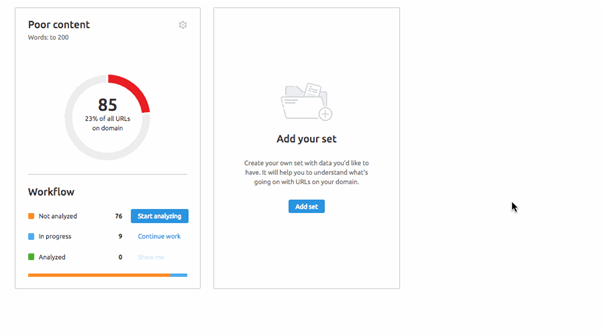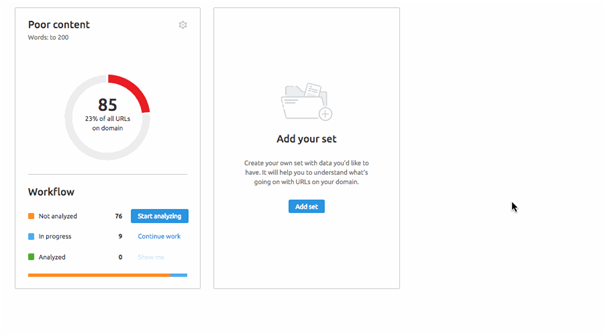 Step 1: Sorting the Duplicate Content Issues

Copyscape and Screaming Frog are two easy-to-use tools to trace duplicate content that others are scraping from your website.
 Just enter the domain URL on Copyscape search. The tool will quickly recognize all the duplicate content challenges.
 Duplicate content issues can create multiple optimization problems for your website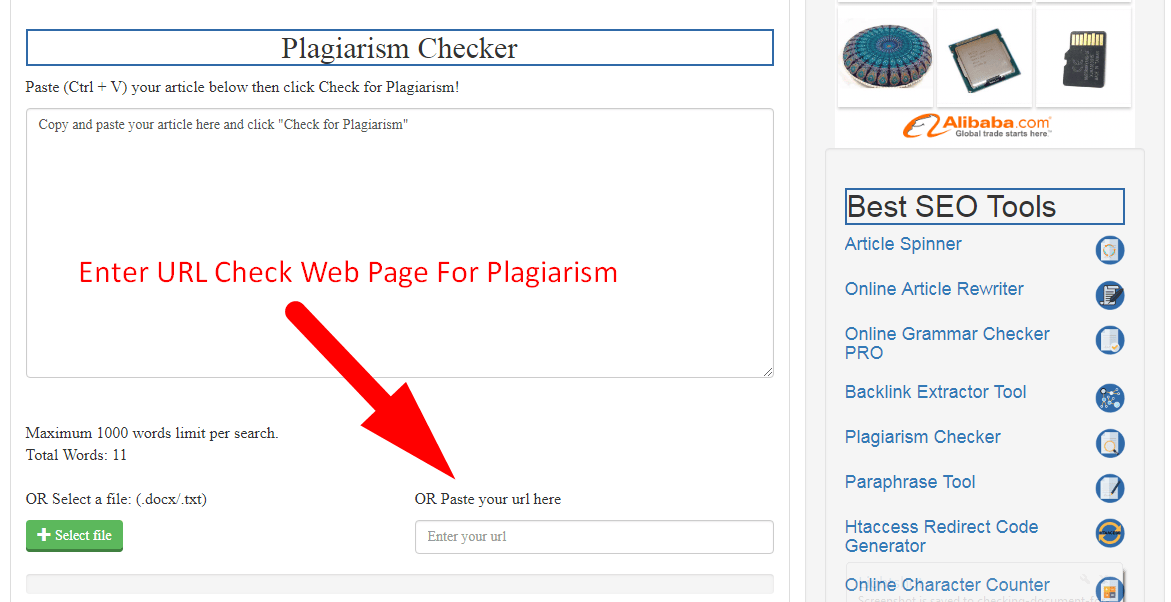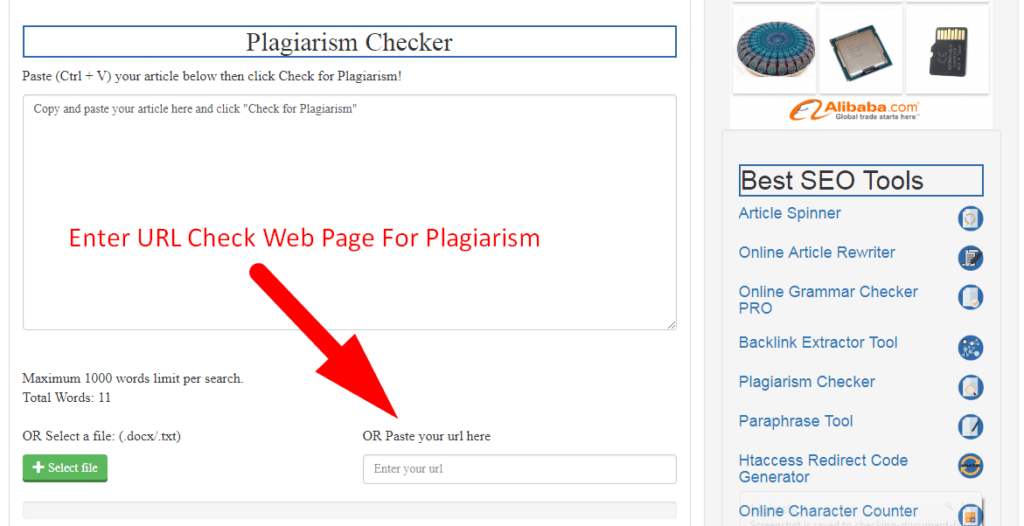 News website owners need to pay higher attention to duplicate content issues because dozens of websites write about the same news. 
 What you need to do is email the domain owner to take off the content. If they don't respond, there is another strategy to do it. It is filing the DMCA (Digital Millennium Copyright Act) with the website's host. Sending a disavow request to Google will help Google to understand the page links to your website that they should ignore. However, one needs to be patient to see the results improving as the process takes a bit of time to kickstart and give outcomes.
 Doing Away With Duplicate Content
Duplicate content is content scraped from another value-driven website (copy/paste, typically with the intent to drive more traffic without offering anything unique. 
Using spun content with content generation tools. Keep in mind that no tool can replace a human writer, especially a knowledgeable authority who is passionate about the niche).
Duplicate content also includes content that is perceived as duplicate because of technical issues such as not properly website encryption (HTTP to HTTPS migration).
 As mentioned, we use Copyscape as the most reliable tool to check the websites of our news-based clients.  The tool immediately identifies others that scrape content.


Our client's website showed duplicate content, especially when the product descriptions. We worked to make the product descriptions appealing and unique.  We followed the process to ask other site owners to take down our scraped content.
Slowly, an improvement was observed.
Step 2: Getting Rid of Spammy Pages 
 If your website address is not private, your email address is accessible to the public. In many cases, spam links can be inserted into the database or the site files. Spam links may not be hidden on the site but they are visible and they are meant to lure your site's audience to click. They are related to competitive niches like fraudulent designer sales, movie downloads, gambling, or casino.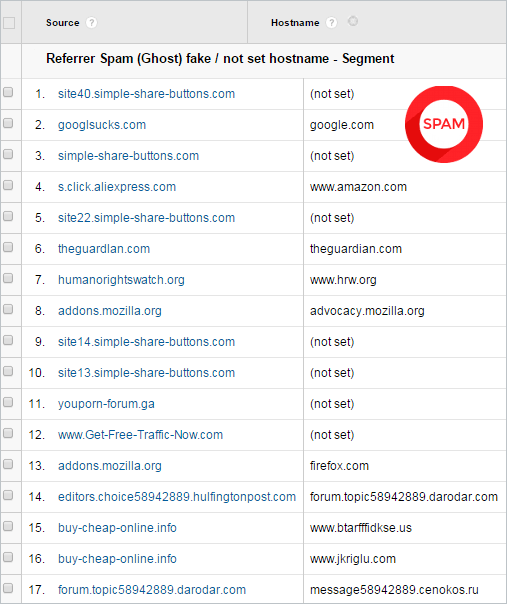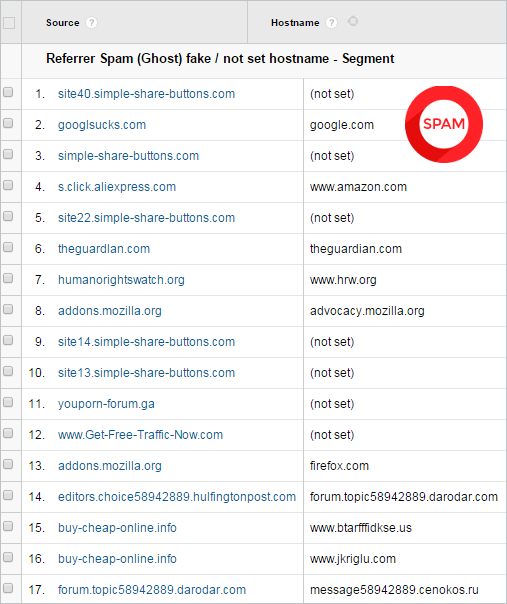 We worked to remove all these spam links and replaced them with value-driven content.
 
Step 3: Added Value-Driven Information on the Website
If the site has good quality and informative content, it will invite a lot of backlinks However, a further check is needed to ensure that the backlinks are earned from only high authority websites. High-quality content and backlinks Because, if the backlinks are not from high authority websites, they hardly give any value. Moreover, if the backlinks come from spammy sources, it's a red signal and detrimental for your website. We created an upbeat content augmentation strategy with a plan to add value-based fresh, unique and lucid content. We made sure product information didn't sound too boring and remained informative.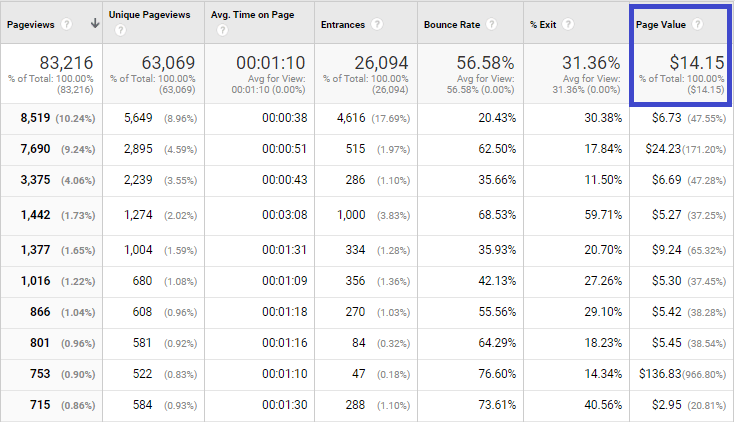 At the same time, we backed with a social media strategy to keep users engaged with an aim to attract new users and returning users with high conversion probability.
7: Link Building

The site and the brand were well-established before our collaboration, but their link profile was underdeveloped.
 We worked out an exclusive link-building strategy whereby we found out some very high authority websites in their niche. We formed some truly high-quality, informative, and useful  (audience-centric) content. Wherever possible we secured a backlink using the content.
We focused on outreach content to build the authoritativeness and the reputation of the website and were careful in context to link velocity coming to the site and the anchor text distribution.
We started the campaign by building conservative numbers of links with branded and generic anchor text using guest posts, round-ups, and product infographics, and other time-tested ways of link building.

The various link building strategies we use include:
Weblog:

Keeping and maintaining a high-quality blog on your website helps you to generate fresh content that keeps the users engaged. Moreover, you can use it to target long-tail keywords. It provides you opportunities for intel linking. It helps the audience to connect with you and link back to you.

Article Marketing or Guest Posting:

If you have some great information to share for the users, getting backlinks through quality content raises the authority bar of your website. Guest posting can generate high-quality natural links if you are careful with the stuffing of exact match anchor text.

Reciprocal Linking:

The reciprocal links you build should be based on what the users actually need. And carrying out an optimal amount of reciprocal link building pays off well.

Resourceful Links from Top-Authority Websites:

Several reputable websites like Forbes, Entrepreneur, Social Media Examiner, and Huffington Post offer resource pages that one can tap to create resource links to your website. When a leading website has created blogs related to your industry, posting with them, you can drive their visitors to your website.

Competitor Backlinks: Finding competitor backlinks will help you get to earn more links to your website. Competitor backlinks sites where you haven't published your content for a link earlier are great resources to create backlinks and generate authority.
We used all these methods to bring back valuable links to our client's website. Despite these links not being particularly targeted, the resulting improvement of the site's domain authority resulted in a good deal of keyword and traffic growth.
Building a basic foundation of links, we then focused on targeting the main category pages, using exact match anchor text to push these pages up the ladder using several broad and long-tail keywords.
It pushed the organic traffic on the website and there was an improvement in the number of unique visitors and transactions.


The Results:
As a result, there was a clear-cut improvement in all the Google Analytics parameters and a significant climb up the rank ladder for the client website.
The top 5 organic keywords of the website achieved first page positions.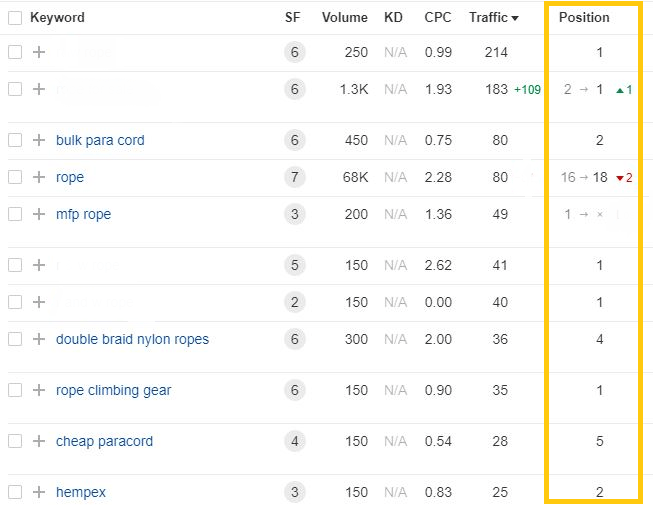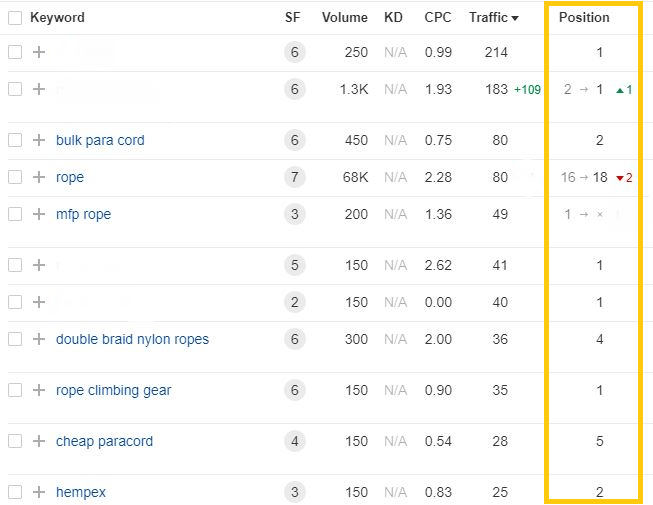 We worked to create high-quality backlinks from authority websites in the niche for few target pages in the beginning (for products that are in high demand). The results significantly improved. A significant improvement in the URL rating distribution of target pages was seen. With continued work, more pages will get an improved URL rating. 

The website also had a significant increase in the number of active users within a month of technical audit and implementation of optimization recommendations. There was a significant increase in the active users.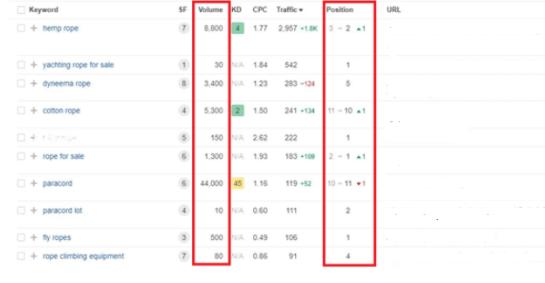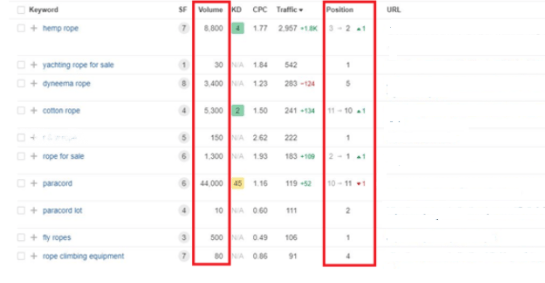 The website showed significant improvement of page ranks for high volume target keywords with a swift climb to the number one position in many cases. Highly competitive keywords (high KD keywords) entered the index and showed a significant rise on the rank ladder.

The number of conversions also improved up to 14.59%.
The revenues of the company grew by 15.60% with organic traffic improvement.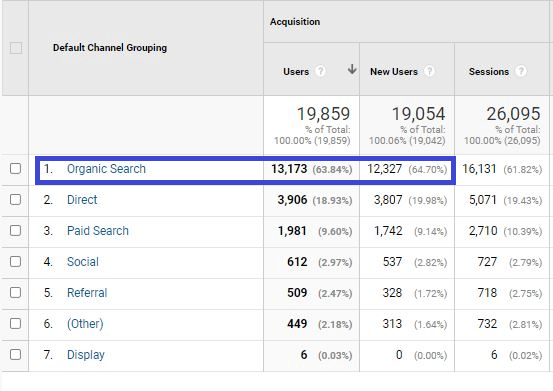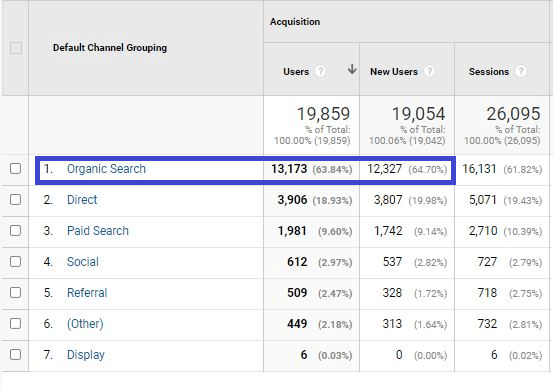 Our strategy to bring in new customers and retain old ones was paying off. In 30 days, the site got a significant volume of traffic through organic search results (66.57%) with nearly 35.62% of new buyers.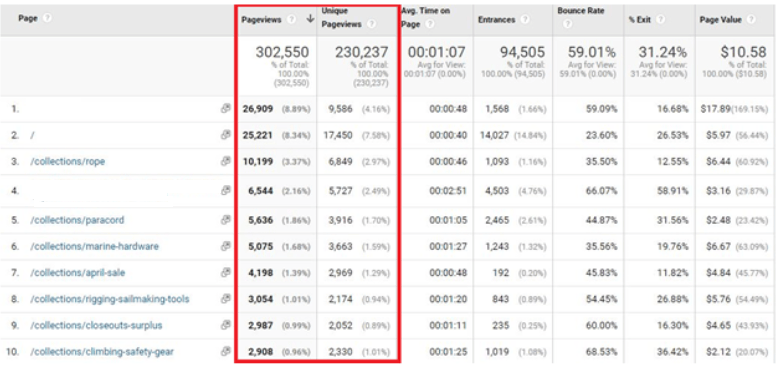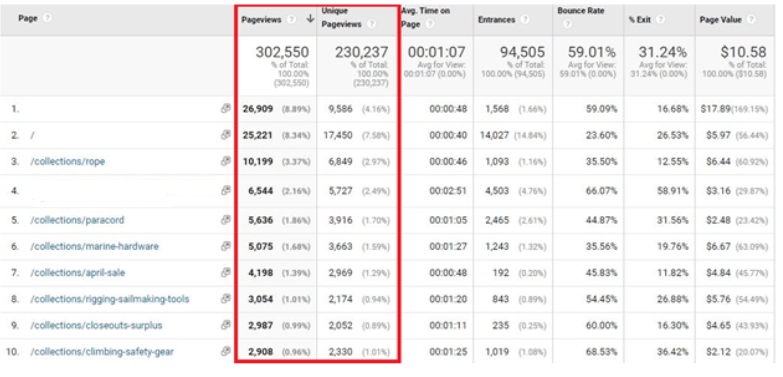 Tracking for improvements in the ranking of the site is in progress as recommendations are updated and show their real prowess in the coming months.
If you want to improve your website's organic traffic or recover from a Google penalty, cunt on our team of SEO specialists to find out all the glitches and fix them for you. 
Click this button below and one of our SEO specialists will get back to you. Get a review of your website and find out where it needs an SEO doctor