Everyone wants to see their website ranking in the top positions of SERP. Search Engine Optimization (SEO) is a technique that lets you achieve better rankings by optimizing your website for the search engine.
However, one thing that many people aren't familiar with is that SEO is not easy and it certainly doesn't work overnight. It can take months or sometimes years to achieve and sustain good search engine rankings through. If anything SEO is one of the highly time-consuming tasks. But that doesn't mean that it can be ignored. In today's world, where competition is extremely fierce, SEO is your only companion to attain better rankings for your website.
Being time-consuming, it becomes extremely strenuous for local businesses to perform SEO for their website, mainly due to the limited availability of resources, capital, and time. As a result, many small businesses struggle to attain good organic rankings.
Therefore, below we have compiled a list of effective SEO tactics that'll help small businesses improve their search engine rankings and sustain them for a long time period.
1. Identify the Services You Offer to Your Customers
Before you take a dive into performing SEO for your website, enlist the services that you offer to your customers. The reason why you should identify the nature of your services and customers is that it lets to strategize effectively in the future.
Here are some of the points that you should always remember while identifying the services you offer.
When and how often a customer needs your services and which platform do they mostly use to access your website?
Do your services are driven by a personal desire or do customers need them during an emergency?
When you're familiar with the nature of the services, you'll understand the words and phrases, your audience is most likely to use while performing a Google search. It'll further help you to find potential keywords for your business niche.
2. Fix Technical Issues of Your Website
There are many instances when a website looks fine on the outside but is critically damaged from the inside. In such a case, the website rankings can fall drastically, even if the website has a captivating design.
The truth is if your website has technical issues, it will become strenuous for Google bots to crawl and index your web pages. As a website owner, it is your job to help the bots crawl your web pages. The more optimized your website is, easier it would be for the crawler to crawl and index your website.
Here are some of the common technical issues, your website is likely to experience.
Slow Loading Speed.
Duplicate Content.
Broken Links.
Poorly Structured Web Pages.
You can find these issues by performing an in-depth audit for your website. To do so, we recommend using tools like Ahrefs and SEMRush. Both these tools are extremely effective and deliver highly accurate results, allowing you to perform a precise audit for your website.
Once you're familiar with the technical issues, take essential steps to resolve them.
3. Optimize Web Pages
On-page optimization is a crucial SEO factor. However, many people have a misconception that on-page optimization is all about infusing keywords into the web pages. While sprinkling keywords into the web pages is important, on-page optimization involves several other factors too.
On-page optimization involves everything, starting from adding quality content to the website to precisely placing the target keywords, as well as, LSI keywords to the content. Furthermore, on-page optimization also involves optimizing,
Meta Titles

Meta Descriptions.

Content.
Furthermore, local businesses should also consider adding local terms and phrases, commonly used by the customers, to their website. It'll help you make customer-centric content for your website, which eventually results in better search engine rankings.
4. Google My Business
Google My Business is one of the biggest weapons for any small/local business. Whenever a customer search using a keyword, related to your business, Google displays a list of all the business listed in Google My Business. In such cases, if you haven't claimed a place on Google My Business, you may miss out a lot of potential organic traffic.
Another reason to be present on Google My Business is that your competitors are already doing this. Start out by claiming and verifying your business on Google Business.
However, one of the important factors, while registering your business, is to fill out as many fields as you can. Reason being, a more detailed listing will allow Google to rank your business for every potential search phrase. It is also important to pick the most suitable category for your business.
Your small business can also benefit from Google My Business by answering your customer's queries. Google gives a high priority to customer feedback and if you reply to every customer query, you're more likely to rank higher in the search results.
Here's how the questions appear on Google Business listings.
5. Analyze Your Competitors
Competitor analysis is an integral part of Search Engine Optimization (SEO). Analyzing your competitors will help you find keyword and backlink opportunities for your website. It is worth noting that local businesses can benefit from their competitors in many ways.
However, you don't need to perform competitor analysis for every competitor. Your only job is to take a look at the profile of competitors who are ranking in the first ten positions in SERP. Ahrefs is again one of the effective tools that let you have a deep insight into competitor's profile.
Here's what you need to find out while performing competitor analysis:
Keywords Your Competitors are Ranking For.

Their Website Structure.

Backlink Profile of Your Competitor.
When you perform competitor analysis, you are likely to have an ample amount of content and link building opportunities for your website. You can also take a look at their landing pages to identify how they're directing their customers through sales funnel. The truth is your competitors can be great allies if you perform competitor analysis precisely.
6. Local Business Listings
While Google My Business is an incredible tool, managing local business listings is crucial to improving local presence for a small business. There are many websites that allow business owners to list their business. Not only this opens up a stream of traffic to your website, it improves your search engine rankings as well.
However, while listing your website in different directories, make sure to be consistent with the NAP information, i.e., Name, Address, Phone Number. NAP consistency is extremely important as it helps the crawler to understand that your business is a trustworthy brand and can be presented to users.
In case, your business listing details vary across the web, there's a huge probability that your search engine rankings will fall drastically.
7. Acquire More Links to Your Website
It's a clear fact that more links help in boosting business growth as well as improves the brand reputation. Acquiring more backlinks locally also improve your search engine rankings.
Of course, it is important to have backlinks from high authority domains, but local businesses should also focus on acquiring more local backlinks from domains in their locality. It'll help you get the desired exposure from the local audience, which is most likely to avail your services.
Furthermore, it isn't certainly important to look for high-authority domains while building local backlinks. Always remember, the sole purpose of local backlinks is to present your business in front of the right audience.
8. Add Schema Markup
Voice search has become the latest trend, which makes it a necessity for every website owner to add the schema markup. The Schema gives search engine a context regarding different components of a website including:
Business Name.
Address.
Contact Information.
Ratings.
Timings.
All these factors helps in creating highly enriched snipped (enhanced description) of a web page, which makes it easier for the search engine to understand the overall context of the web page.
Even though schema is not one of the major rankings factors, it helps the crawler to crawl and index a website, which eventually leads to better search engine rankings.
9. Get Reviews
The majority of your target audience is likely to read your reviews before opting for your services. Belive it or not, reviews are one of the major ranking factors for a local business. Therefore, it is crucial to have tons of reviews for your website.
When it comes to getting reviews, all you have to do is encourage a customer to leave a review to your business on different platforms. If your services are up to the mark, a customer is more likely to leave a review without thinking twice.
Adding reviews will improve your search engine rankings for sure. So, make sure that your business has enough customer reviews on different platforms across the web.
10. Create Content for Competitive Keywords
We all know that it is quite difficult to rank for competitive keywords through blogs/articles alone. So, why not use other content formats like videos and images to attain better rankings.
There's no denying the fact that videos and images are more appealing than a 2000+ words blog post. They easily hook a user for a long time period. Furthermore, studies have shown that it is easier to achieve better rankings for a specific keyword when your website has a variety of content.
Therefore, if you aren't succeeding in achieving better rankings for a keyword, make sure to target it using images and videos.
11. Mobile-Friendly Website
The majority of internet traffic comes from mobile itself. It means that most of your target audience is likely to access your website through a smartphone. In case your website isn't optimized for mobile, it is less likely to stay in the top positions of SERP.
Google has already implemented mobile-first indexing to index and rank web pages. It means that if your website isn't mobile-friendly, it won't be ranked higher in search results. If you want to stay in the top positions of SERP, make sure to optimize your website for mobile.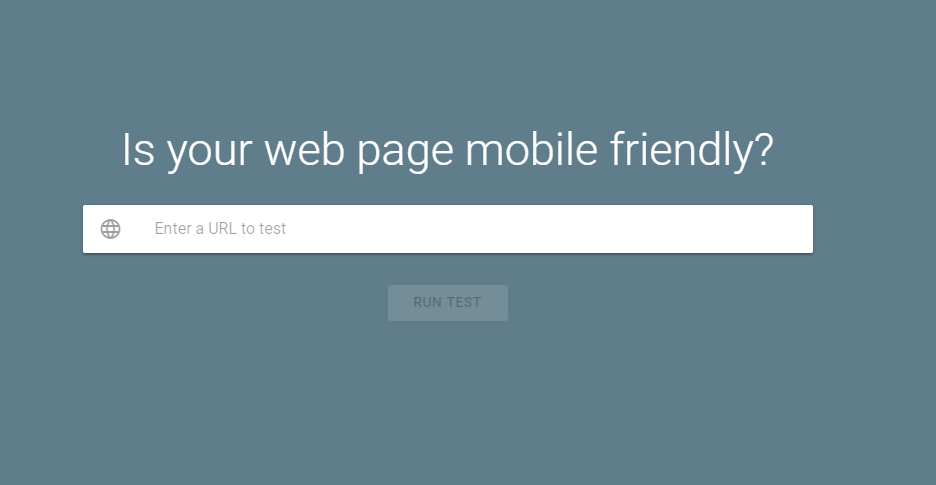 Run a Mobile-Frienldy Test to check if your website is mobile-friendly or not.
Wrapping Up
Even though it is difficult for a small business to perform SEO effectively, the above-mentioned tips will help you achieve the desired goals. For every local business, the important thing is to utilize the most effective and result-driven techniques. These techniques will always help you move further and surpass your competitors. You can hire seo experts for affordable small business seo services to implement these techniques for your small business local website as the specialists in SEO Experts Company India have been helping small businesses globally in achieving top rankings in Google