For any local business, the main objective is to attract a nearby audience. There's no point in ranking at #1 position in LA if you own a local store in New York and your target audience resides in NYC as well. That's why small and local businesses usually rely on local SEO to get the desired online exposure.
Local SEO is different from traditional SEO in many ways. It involves strategies that help businesses rank for local search queries. Although it involves several tactics, local link building is the most crucial aspect of performing local SEO. 
If you have been struggling to rank your business for local search queries, local link building might help you achieve the expected results. 
In this guide, we are going to share deep insight into the dos and don'ts of local link building and how it can help you attract the local customers. So, without waiting for another second, let's start with the list. 
What is Local Link Building
To understand local link building in a more precise manner, it is imperative to differentiate it from normal link building. 
It's no arguing the fact that backlinks are one of the major pillars of SEO. In fact, they are one of the top three Google ranking factors. As far as regular link building is concerned, the focus is on acquiring as many quality links (from high authority domains) as you can. 
However, local link building is slightly different. No doubt, the goal is to acquire quality backlinks, but instead of getting a link from any website, the focus is on acquiring links from sites in your locality. 
This makes your website more relevant to local search queries, giving you the opportunity to appear in local listings and connect with the local audience. 
Let's take a look at an example. 
For the keyword 'New York app development company' (a local search query), here's how the Google search results look like.


Let's pop the first domain in the list into Ahref's site explorer and analyze its backlink profile.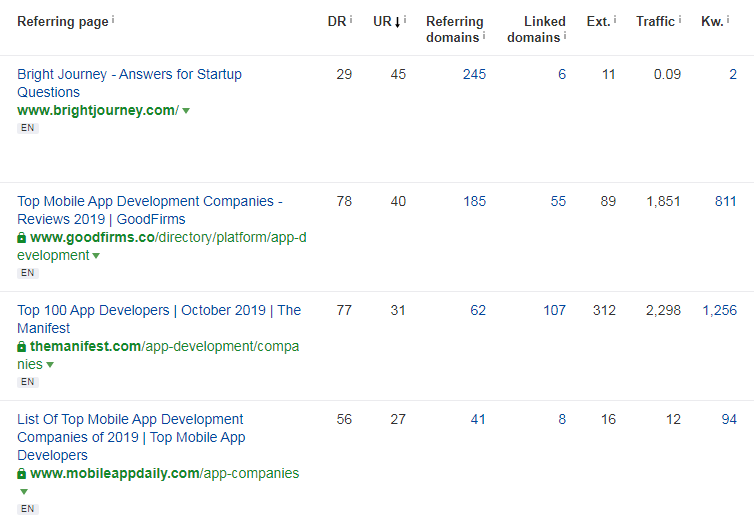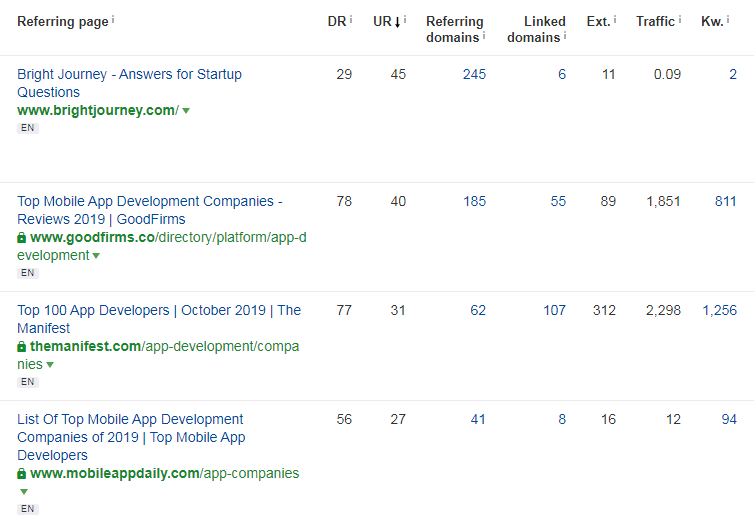 As you can see that Utility NYC has focused on building local backlinks, including one from Bright Journey, which is a New York-based company. 
It means that performing local link building will help your website rank for local search queries.
How Local Link Building Affects Your Google My Business Account
If you own a local business, you are most likely to have already set up a Google My Business account. Google My Business is a free tool where local business owners can set up an account to manage their online presence.
In case you haven't created a GMB account yet, make sure to do it ASAP as it'll help your brand rank for local search queries. 
For instance, if you own a local coffee shop in California, setting up a GMB account will rank your business every time someone pulls out Google to look for a coffee shop in California.
One another potential benefit of creating a GMB account is that your brand can also appear in Google's local pack result, also known as the 3-pack result. 
The 'local pack' is the list of three businesses, that is displayed at the top of SERP for local search queries.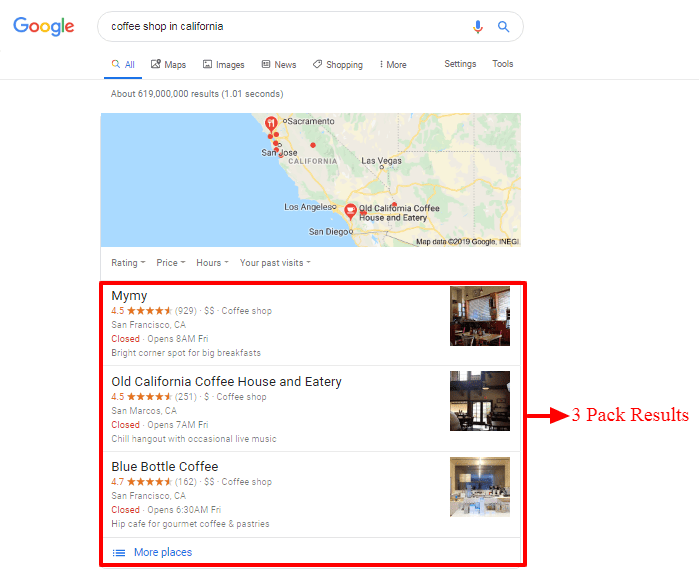 Securing a position in the local pack results can do wonders for your business. The majority of customers make a decision only by looking at the local pack. That's why local businesses strive to appear in this list. 
However, the real question is how does GMB affect your local link building practices, considering it affects them at all?
Well, the truth is a well-optimized Google My Business account can complement your existing link building practices in many ways. 
If your GMB account provides relevant information to the visitors, your chances of appearing in organic search results increase as well. That's why it is always necessary to set up a GMB account for your local business. 
Effective Local Link Building Practices to Improve Local Search Visibility
Now, that you know co-relation between GMB account and local link building, let's move towards the practices that'll help you acquire quality local backlinks for your website. 
Build and Optimize Citations
Building citations is probably the most efficient way to make your website relevant to local search terms. 
Citations basically refer to the NAP information of your brand across the Internet including social media platforms, review websites, and directories. 
If you want to improve your local search visibility, it is extremely important to keep the NAP information consistent on different platforms on the Internet. 
Not only this will help your brand to rank for local search terms, but it will also provide users with accurate information about your brand. 
In addition to the general NAP information, citations also include several other business details such as:
Business Hours in Which You Operate
Additional Contact Details such as Fax Number and Emergency E-mail
Business Description
Directions to Your Physical Store
Social Media Links
Optimizing citations is extremely important as you don't want to give inaccurate information to the customers. Whether it's a mis-spelling or you have forgotten to update the address, make sure to go through every existing citation and make it correct. 
And, while building citations in the future, ensure that you are keeping the information same as the existing citations. 
When it comes to building citations, you have a plethora of options to choose from. 
For instance, if you are performing local SEO for lawyers, you can find local directories for lawyers. 
Similarly, travel agencies and restaurants can get a citation from websites such as Yelp and TripAdvisor.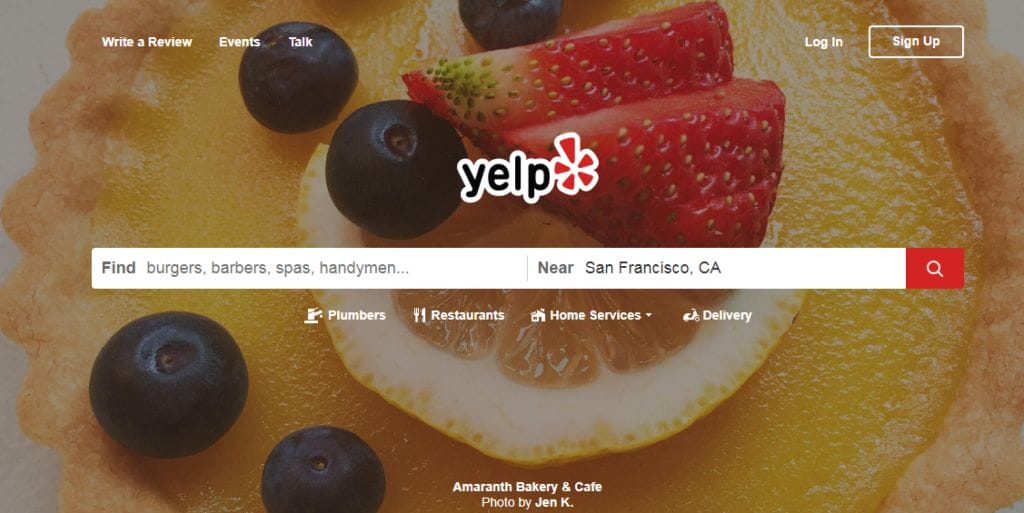 Building citations on different directories will help you acquire quality backlinks from authority domains, eventually resulting in a stronger backlink profile. 
Get Customer Reviews (As many as possible)
Even though reviews alone won't take your website to the top of SERP, they sure can help your website build brand authority. 
In fact, if you want to see your brand in Google's local pack results, getting positive reviews from the customers will make your job a lot easier. 
Now, we know you don't have control over what customers feel and write about your brand, there are a couple of tips you can follow to get good reviews for your brand. 
These tips include:
Instead of overlooking negative comments, address them and try to resolve the issue. A negative review (1-start) can damage your online reputation. So, make sure to talk to customers who have left a negative comment and do your best to find the right solution for their query. 
Reply to customer feedback. Even if it's a positive review, make sure to respond to it with an appreciation reply. This will help you build a healthy relationship with your clients.  
Ask the customers to leave a review. Don't assume that your customers are going to write a review on their own. Tell them they can leave a review on your GMB account, and if possible, try to explain them the process as well. 
Whether you want to assign a dedicated team or respond to the reviews on your own, it is important to stay on top of Google reviews as the majority of the customers are going to make a decision by checking the reviews of previous clients. 
Steal Backlinks from Your Competitors
If you are a small business or a startup, you are most likely to have dozens of potential competitors who have already fought the battle to acquire quality backlinks for their website. 
All you need to do is analyze their backlink profile and steal local backlinks to improve the backlink profile for your website. 
How to steal competitor backlinks, you ask?
Well, it's quite simple. In fact, way simpler than you think. You need an SEO tool like Ahrefs that provides a deep insight into a website's backlink profile. 
Let's understand this with an example. 
Imagine you are starting a printing business in New York. Conducting a Google search told us that Printleaf is going to be one of the many competitors for your website.  
Simply pop the domain name into Ahrefs' Site Explorer and this will give you a general overview of the website.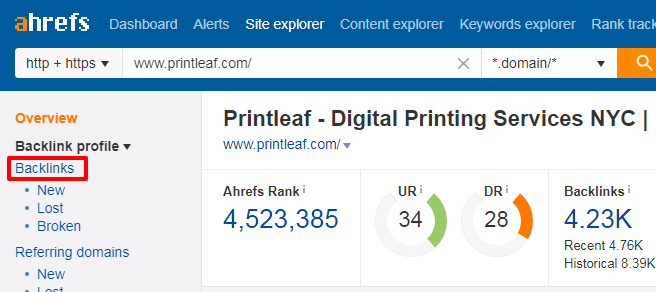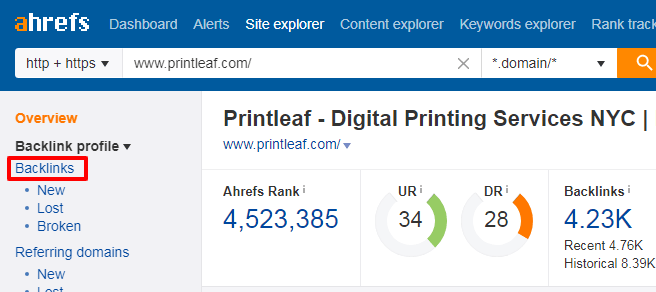 Click on the backlink button in the top left corner to analyze the backlink profile. Since we only need to analyze the local backlinks, make sure to set a filter to only see results that contain the word 'New York' in them.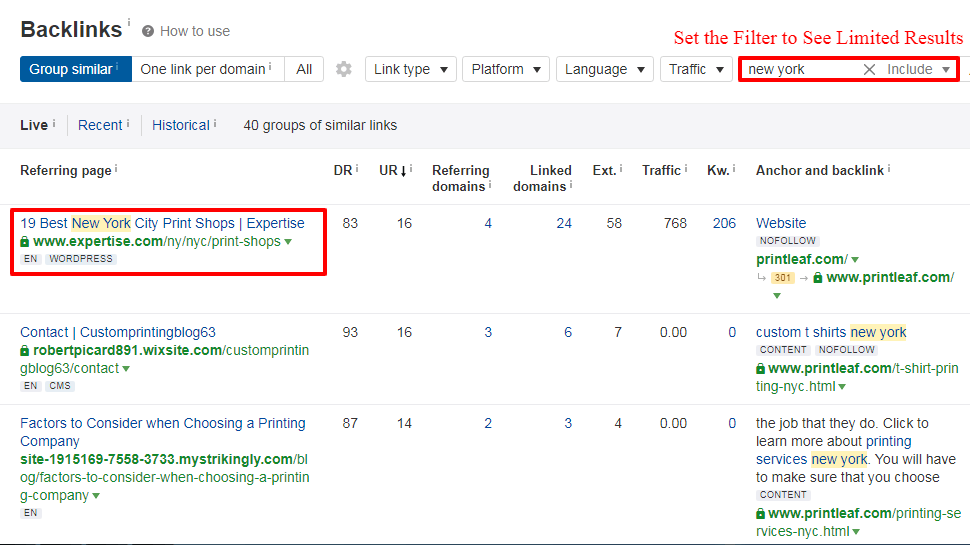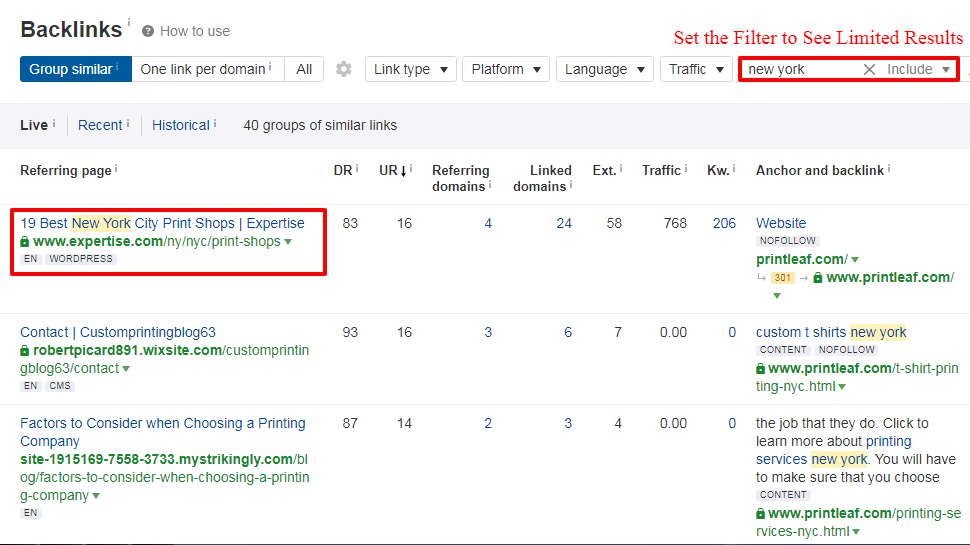 Now, take a look at each result in the list and focus on websites where you can add your business information.
For instance, the first result in the list. Heres, expertise.com has published a list of top 19 New York Print shops.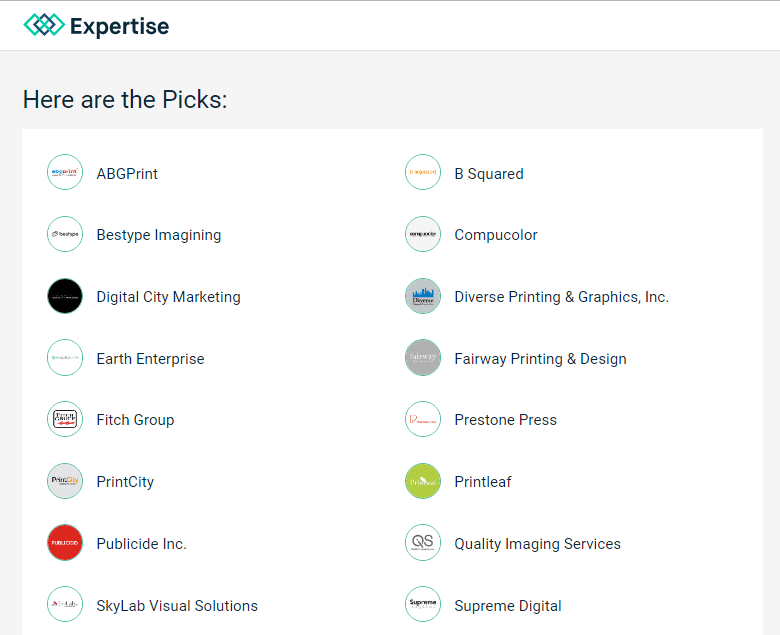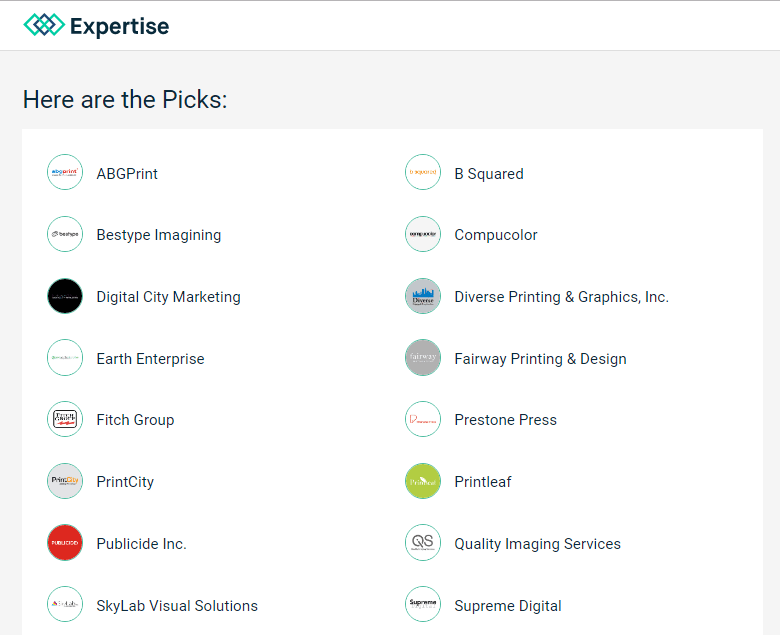 Since you are going to provide the same services, you can manually reach out to expertise.com and ask them to add your name in the list as well. This will provide you with a quality backlink for your website.  
You can repeat the same process for other competitors and steal their backlinks as well. 
Note: While we're on the subject, it is also worth noting that you can use Ahrefs to further filter the results and specifically display results that are do-follow backlinks.
To do so, simply select the link type do-follow and you'll have a list of all the do-follow backlinks for your competitor's website. This will help you acquire do-follow backlinks for your website. 
Add a Link to Unlinked Brand Mentions
Many times local sites would have mentioned your business without adding a link to your website. These are known as unlinked brand mentions and they are simply wasted opportunities. 
Considering the fact these websites have mentioned your brand name without any hesitation, they are most likely to leave a link to your website as well. All you need to do is reach out and ask them.
To identify the unlinked brand mentions, you can simply use the Google Alerts tool. This is a tool that'll alert you every time someone mentions your brand name on their web page.
The tool also offers several other settings to customize the alerts. For instance, you can set the time intervals after which you want the alerts to pop up. 
Get Backlinks from Local Influencers
Although this local link building method is slower, if you manage to get backlinks from the local influencers in your niche, it'll skyrocket your local search visibility tremendously. 
Start out by finding all the influencers. You can use Buzzsumo to do this task. It is an online tool that allows you to find and connect with influencers in your niche. 
Simply log in to Buzzsummo account and type in the keyword to find all the influencers.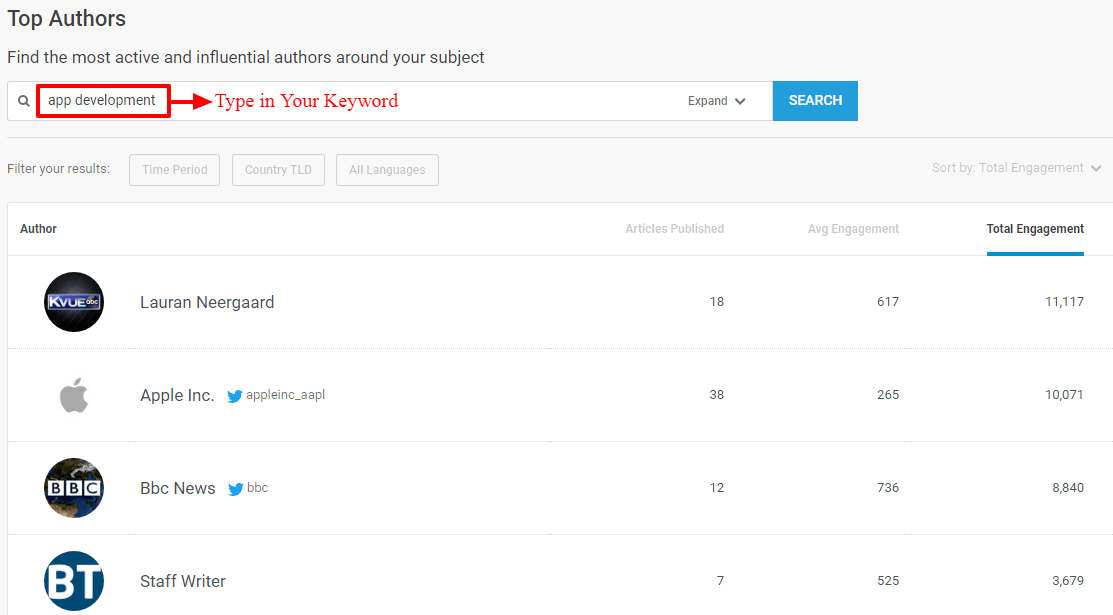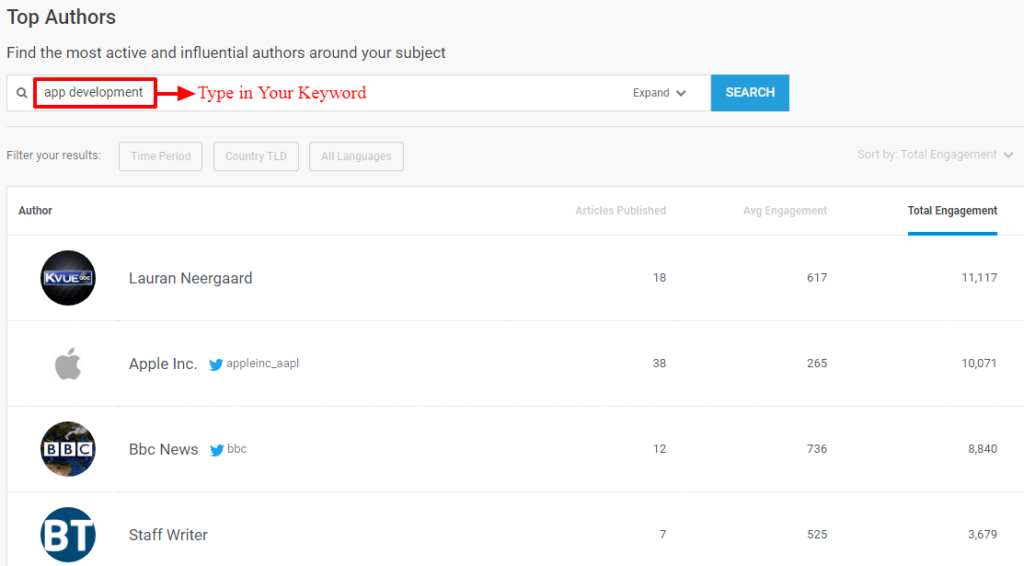 Go through the list to find the right influencer that is most likely to share your content with their audience. 
Once you have cherry-picked the influencer, start crafting the content that can engage his/her readers and provide value to them. 
Now, all you have to do is reach out to the influencer with an e-mail that contains a link to your content. Ask them about their genuine thoughts on the content and check if they'd be willing to publish it on their site while leaving a link to your website. 
Keep in mind that not every influencer is going to reply to your e-mail. So, try to reach out to as many influencers as possible. 
Local Link Building-Final Words
Like we mentioned earlier, local link building is different from regular link building. So, it's important to follow different strategies that deliver results. The above-mentioned tips will help you acquire quality local backlinks for your website and rank for local search terms. 
In case you need professional help from a local seo services company, let our team of small business seo experts analyze your website and provide you with the right solutions you need for local link building.