Backlinks are an essential tool for Google's original algorithm Page rank in 1998. Though there were numerous changes in Google's algorithm, backlinks still form a necessary part of the Google page rank. As the name suggests, backlinks are links from other websites to your website. This means if someone links to your website, they are giving you a backlink. For example, Josh is a legal expert and a blogger. He writes a very informative and exclusive blog on the different aspects of personal injury cases in Atlanta. It gives valuable advice to anyone involved in personal injury due to a car accident or other situation.
Another blogger, Sarah (legal expert), writing on legal matters in a highly reputable law firm magazine, shares her perspective on personal injury case handling, and she links to Josh's article as well. This means Sarah is giving a backlink to Josh. As her web magazine is popular, many other sites will link back to her, with sharing of expert information. Sarah's magazine is again going to get many backlinks.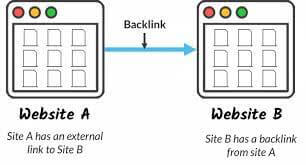 The more the number of backlinks, the greater is the website's authority. Brian Dean of Backlinko refers to backlinks as votes. The greater the number of people that vote for you, the better will be the authority of your website or blog. The better the authority of your website, the higher it will rank in Google search results.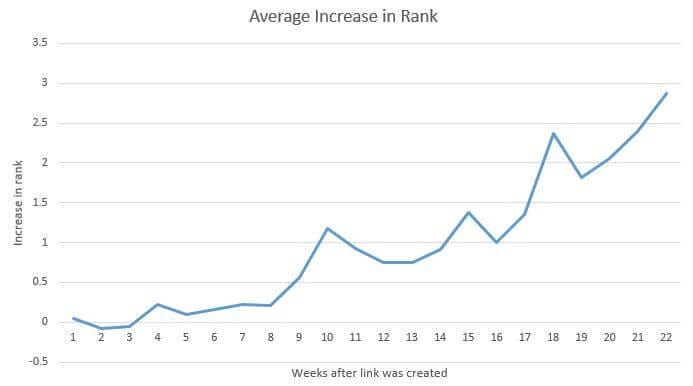 Backlinks are among the top three most important ranking factors when doing SEO for any website. However, it is not about the number of backlinks; it's also about the quality of the backlinks. The first thing you need to understand is that all backlinks are not equal. You need to focus on quality backlinks if you want to rank higher in SERPs. Keep in mind that a quality backlink is much more powerful than many low-quality backlinks. Technically, there are two main types of backlinks:
No follow links
Do follow links
No-Follow Links: The no-follow tag hints Google to ignore the link. This type of link offers little value in improving your website's visibility or search rank. The no-follow links generally come up from
Blog comments
Press releases
Paid advertisements
Links from these sources are not useful for your SEO. Do-Follow Links: These are the links that will directly lead to your web page once anyone clicks on them. They are highly sought-after backlinks. However, the quality of the do-follow links will again matter. If backlinks come from suspicious websites that break the terms and conditions of the Google search engine are considered toxic. If your website has too many spammy or toxic backlinks, Google can de-index your website or penalize your site.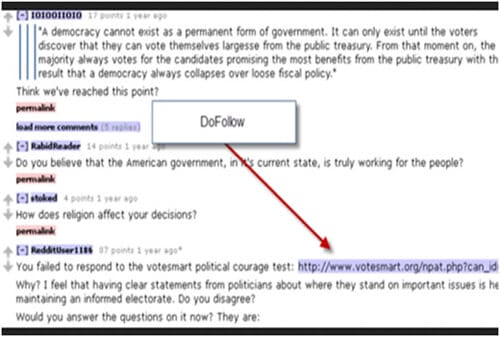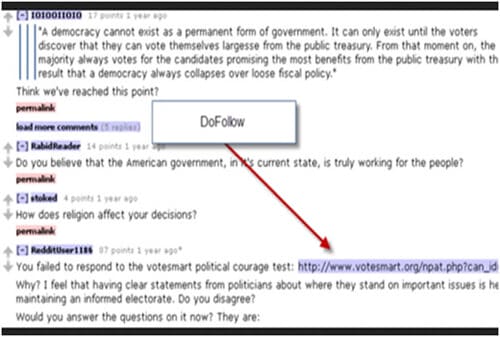 In the end, it's the quality of the backlinks that matters more than the quantity.
What are High-Quality Backlinks?
High-quality backlinks have certain various characteristics. We're listing them below.
From Reputable High Authority Source
Would you rather prefer being referred from a random website or a website owned by a distinguished expert in society? It is not hard to understand why Google gives a higher weightage to the backlinks from expert's owned and authoritative websites. The higher the authority of the referring or the backlinking site, the higher will be the degree of authority it passes to your website.
In technical language, your backlinks should come from high domain authority websites (they'll also have a low spam score). Getting high-quality backlinks when link building works and Google decides to give its benefit to your website, it might still take ten weeks of time per link to give the result.
Include the Target Keyword in Anchor Text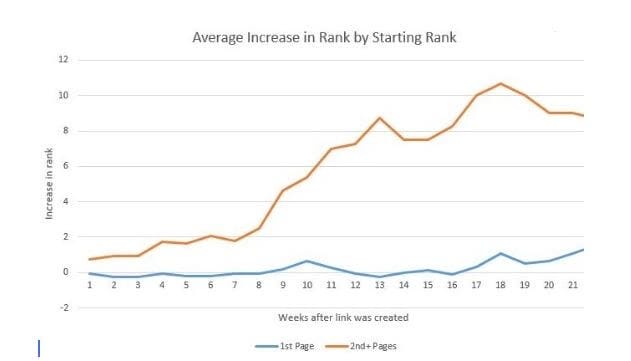 The best brains of SEO Company India say that your link should have an anchor text that includes your keyword. A keyword-rich anchor text will definitely help in giving you a better ranking if other factors are good. However, do not overdo this as Penguin focuses on sites that match the exact anchor text.

Linked on Relevant Website 
This will make complete sense. If you are writing something about the best hairstyle trends to follow in the summer season, you will publish it on the fashion and beauty blog. Getting a link for hairstyle trends from cosmetic surgery websites will be no good. You need topic-relevant backlinks. Yes, if a hair transplant surgeon is sharing expert information on the blog, backlinks from cosmetic surgery forums or medical blogs (with high DA) will count. Reputable and high DA website owners will review your post and publication before they give you a link. For example, you cannot expect to get the link for your genuine leather jackets blog from a website that is focused on vegan and sustainable lifestyles.  The information you provide should be authentic in the content you come up with, and you need to find relevant and related high DA website blog magazines for backlinks.
Backlinks from Different Sources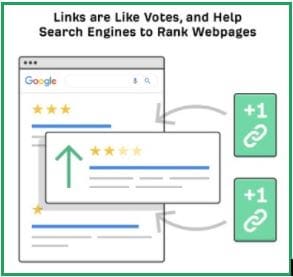 You need many votes to win. This being said, you have to focus on getting backlinks from different high-authority websites. Getting multiple links from the same source won't prove as useful. For example, if a blog that never linked to you before gives you a link, you benefit. If it gives you the link a couple of more times, the benefit of such links will diminish successively. Now think, if you get the same number of links from different high DA websites, what happens? It will significantly have a greater positive impact on your website's authoritativeness and search rank. Brain Dean of Backlinko states, "It's better to get 100 links from 100 different websites than to get 1000 links from a single website." To put it simply, what Google is looking for is a higher number of high DA websites linking back to you rather than just the number of links.
From Pages with Good Traffic
Getting backlinks from high traffic pages will get you more traffic rather than getting backlinks from low traffic pages. Research by Ahrefs for 44,589 non-branded keywords showed a slight correlation between higher organic traffic on the reference page to website ranking.
Well-Placed Link 
Bill Slawski, founder of SEO by the Sea, says that the link must be placed in the main content area of the page, font, and color that make it prominent. Apart from including keywords in the anchor link, these characteristics are again important for making someone click on the link.
Avoid putting the link in the website's footer or near the sidebar with several other sites. It takes away the prominence of the link, and you are not likely to gain any benefit from it.
Checking Backlinks
The professionals of SEO India stress that keeping an eye on your backlinks is important. What you need are backlink monitoring tools that let you find the toxic backlinks. If you do not remove the toxic backlinks, Google can penalize your website for breaching the Google webmaster guidelines. So, you need to understand where you can find all your backlinks. Secondly, you have to separate the toxic backlinks from the non-toxic ones and then reach out to the toxic backlink site owners. Moreover, there are two ways of finding all the backlinks for your website. The first one works for the sites that a Webmaster owns. And the second methods check the backlinks to other websites.
Google Search Console:

Get data for your website's organic traffic and performance using Google Search Console. You have to sign up on Google Search Console to get a free account as you verify your ownership of the website. You will get all the vital information for free as well. Sign in to your account, click on links, and you will find the information of the unique external links to your website.
You will get information from three reports:
Top linking sites

Top linking texts

Top linking pages
As you click on the top linked pages report, click on any URL to find the websites linking to specific pages. Clicking on the website report, you can find which pages of the website pages link to that page.
Use a Third-Party Backlink Checker
Use a third-party backlink checker to check backlinks. You can also find the backlinks using tools like the Ahrefs backlink checker. Just hit on check backlinks as you enter a URL or domain. You will find the total number of referring domains or backlinks alongside the top 100 backlinks. The details you need to consider for each backlink include:
Referring page

Domain Rating (DR)

URL rating (UR)

The DR and UR determine the strength of the linking machine.

Anchor and backlink traffic
Getting Backlinks Apart from this, you can find the five most frequently used anchors or five most frequently linked pages. It truly takes time and effort to build backlinks. Here are many ways in which you can proceed further to build backlinks for your website and social media profile.
Use your own social media profile to add a link to your site. As you get shares, it will help in building links.

Spot your posts that are doing well on Google. See how you can enhance them in your favor.

Go for long-form content creation on hot topics like coming up with ultimate guides. Other popular ways are the why-to, how-to posts.

Infographics are still an effective way to earn backlinks.

Write guest posts for niche-related blogs and websites.

Outreach influencers in your niche and ask them (gently) to link to relevant articles on your website.

Engage with influencers, interview them and give them a link on your websites. They will reciprocate your gesture.

Reverse engineer your competitor's backlinks
Now, let us see how you will proceed with these different methods. Basically, these methods fall into three categories of link building- earning links, building links, and creating links.  Earning Backlinks: This refers to organic backlinks. This happens when people can discover your content through search engines like Google or social media. In other cases, people can also find it through word of mouth to link to your page. Coming up with useful content is the best way to earn backlinks for higher organic traffic. Brian Dean calls for creating linkable assets. This means that you must create quality content that can be a blog post, software, a video post, a survey or a quiz, or anything that is helpful. Collecting and compiling valuable content can be time-consuming and need effort, but it is worth its while. For example, Brain Dean tells how he compiled one of his initial posts on 200 ranking factors Google uses, taking two weeks time for gathering the facts alone. Today, the content is one of his most clickable assets fetching him nearly 25 800 backlinks. Creating Backlinks: Manually, adding links from other websites will also be helpful. What you need to do is submit your link in business directories, reply to forum threads or comment on blogs. Building Backlinks: This involves all the outreach methods whereby you have to approach site owners, webmasters, and editors and ask them to link to your page. You need to apply the link-building tactics we are mentioning ahead.
Using Link Roundups

Did you know certain people publish with the sole intent of finding quality links for their publications? This practice is known as link roundups. They can be daily, weekly or monthly posts that link to the most excellent quality content.
Find link roundups in your niche. Use roundups + link roundups to find the resources for roundup content, using Google search. Read: A Business Owner's Guide To Astounding Outcomes With Organic Market! Reach out to them and give a gentle suggestion to help them include your quality content as a linkable asset. If they find it suitable for their roundup, they will surely link to it.
Moving Van Method

In this, you find outdated or dormant websites, rebranded websites, or those that have recently changed names. However, people might still be continuing to link to their website pages. In such a case, pull out all the information of the links to the website through resources like Ahrefs. And now pitch them gently to link to your articles or relevant linkable assets instead. Make sure you are something more valuable than what wasn't present earlier (better content). Also, inform them of the problem present and gently tell them to give you a link instead of as you outreach them through email.

Write Ultimate Guides:

Use your expertise and specialization to come up with a definitive source of information that the best websites would want to link to. For example, you are a physiotherapist, create an exclusive guide to therapy and recovery from a  stroke. 
For example, the article on Saebo outlines exclusive guidelines for stroke patients.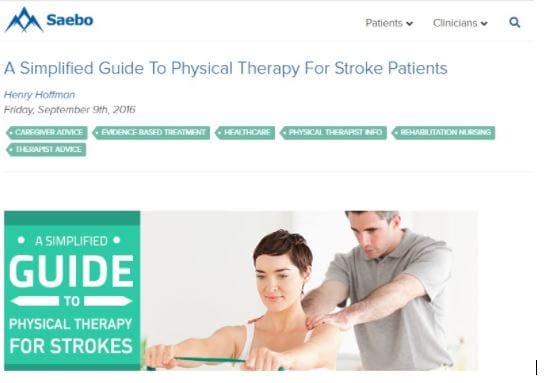 It will also help the patients (in this example) to find the expert easily. Ultimate guides establish you as a niche authority in several ways.
Guest Blogging on High DA and Relevant Websites

Offer other websites with high-quality content on the most coveted topics. This is one of the best methods for link generation to your website. However, you have to choose only high DA websites with a low spam score. The most important thing is that the website should be relevant for the content you are posting or belong to the niche of the article content. Posting 'Delicious Dairy-based Recipes' on a website that stands for Vegan products is impractical. So, pitch carefully. 
You will find that finding places to post guest blogs is a humongous task. Here, you have to take into account several methods of finding a guest post. Firstly, you should search for the guest blogging websites in your niche. Use strings:
keyword + write for us

keyword+guest post

Keyword+ post written by

intitle: guest post guidelines

intitle: guest blog guidelines

Google Blog Search
Recommended Post: How to Use Guest Blogging For Natural Link Building Opportunities? Use Ahrefs Content Explorer with advanced filters to search the web blogs publishing in your niche. Or find a popular author in your niche that writes on various websites. Use their headshot and search for it in Google image search to find the various resources where they have published.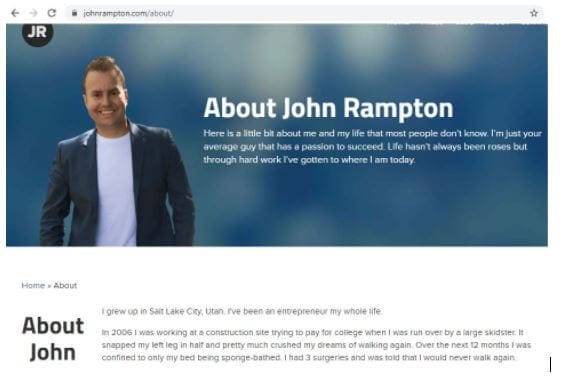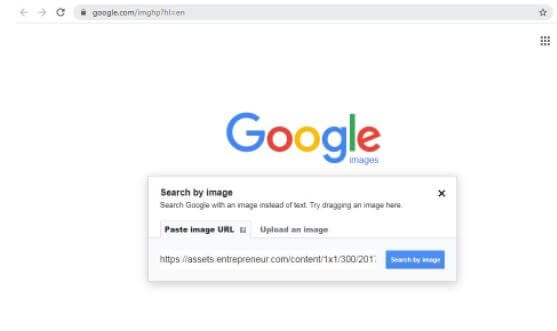 You can also search with a reverse engineering approach to find popular competitor websites. And find where they have published guest post links.
These include websites that offer a list of guest posting websites in several niches. 
AllTop.com

Blogmetrics.org

The Ultimate List of Blogs That Accept Guest Posts

List of Guest Blogging Sites (140+ Best Sites)

A Massive List of 200+ Blogs that Allow Guest Posts
Though it requires time and effort, warming up the bloggers by commenting on their blogs on related topics for which you would like is important. Set apart time to do this. Analyze what kind of topics the blogs of your choice are entertaining. Also, go through their guest posting guidelines. Have some topics ready to vet with prospective guest bloggers. Finding guest blog sites and pitching their bloggers is a task in itself and requires a high level of astute and diligent work plan. Email the bloggers with your ideas. Give them credit for the valuable content they are posting. Tell them how you can add value. Your willingness to come up with something that truly helps them should reflect in your communication.
Finding Competitor Backlinks

Analyze and find out the competitors on your website. Find the sites from where they are getting the links. You have clear information on where you should get backlinks as well. You can earn various types of backlinks with competitor backlink analysis, apart from guest posts. (More on it below.)

Broken Link Building

Finding relevant dead links on websites you can reach out to and suggest the webmaster replace it with your working link. In this strategy, in place of outdated websites, you are looking for 404 errors. Here you have to find the resource pages in your niche. For example, if you are a puppy trainer, search Google with strings like:

puppy trainer +resource page

puppy trainer + recommended sites

puppy trainer + links
As you find the sites, email the Webmasters and ask for a link. Inform the site owners of any broken links you have found. You can easily find broken links by checking my site chrome extension. Note: You can employ several tools to easily find the valuable broken links to build backlinks. Here are some of the best ones. Check My Links: This is an easy-to-use Chrome extension that you can employ in your SEO campaign strategy. Check My Link helps you to rapidly find out information about backlinks you can get from a web page utilizing the broken link strategy. When the extension is enabled, it will quickly analyze the web pages to check if they have a broken link (displayed as red). The intact pages are visible in green color. Use the web pages displayed in red to build your backlinks offering valuable content on your part to page owners.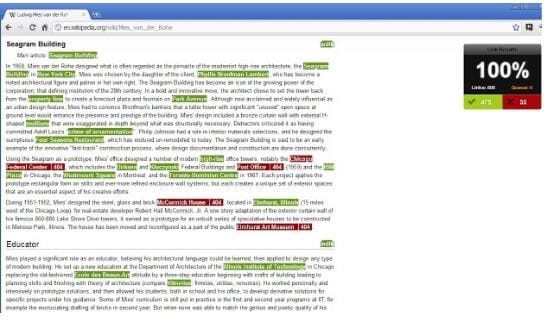 Broken Link Builder: This is another excellent tool you can use if you do not want to go for the check my links. This is a slightly better tool as here you do not have to manually check every web page for broken links. Instead, the tool will check the web for broken links for you. It will reveal a whole range of information on broken links in just a few seconds. With a list of broken links with you, you can just go in to start working n them beginning the outreach process. If things work in your favor, the websites will now be linking back to you through the higher value content you have given. The Broken Link Builder is an excellent tool that will help you find opportunities to get earn great backlinks in the minimum possible time.
Use The Skyscraper Technique

Find content with a lot of relevant links, then create your own and better content. Ask the websites linking to the original content to link to yours now.

Reclaim Unlinked Mentions

If you have unlinked mentions for your brand or your name on other websites, ask them to give you a clickable link. Use sites like Mention.com or Buzzsumo to find places with a mention of your brand.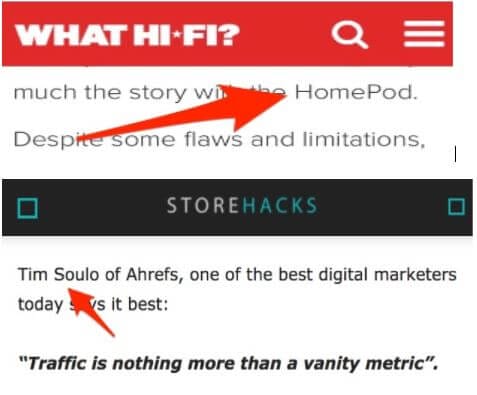 Now, find the address of the webmaster and email them asking them to make the linkable mention of your brand.  
Infographics

Infographics may seem to be overused, but they are still highly effective ways to generate backlinks. It is important to post your infographic strategically. You have to publish your infographic on niche websites and then work to promote them.

Get Competitor Backlinks:

Earning your competitor's backlinks is a brilliant way of finding the best link-building opportunities. First, you need to spot your primary competitors or websites that rank on the top five positions for your keywordsChoose the competitors you consider most potential. Now, spying n their backlinks will give you an excellent way to build your website's backlink profile.
Check the metrics to determine the best quality backlinks. Keep in mind you have to replicate only the high-quality backlinks of your competitors. Do not let yourself be trapped in the lure of falling for bad backlinks. They will lower a website's reputation in the long run. Typically, the harder it is to earn a link from a website, the more valuable it is. However, it cannit be generalized as such. Now, look for the kind of backlink content you need to come up with for each source. Is it product reviews or guest posts? Reach out to website owners to get your content including the link published. You have to e artful and polite in your pitch. Note: The tools you can use to find competitor backlinks include: Monitor Backlinks: Use Monitor Backlinks (SEO tool) to find out your competitors' backlinks. It is an easy-to-use informative SEO tool. If a link appears as highlighted in Monitor Backlinks, it means that the particular domain already has a link for your website. You should look to replicate your link elsewhere as it is the most beneficial to get the link from different sources. Ahrefs: You can also use Ahrefs to find the competitor's website's backlinks. This is a rich resource of all the vital information you need about your competitors' backlinks. Apart from Moz, Ahrefs content explorer finds the competition backlinks for valuable guest posts and other data. It will help with insight into the DR and the DA of the website. Check the Domain Authority and spam score on Moz DA and Ahrefs Domain Rank tools. Choose websites that allow do-follow links as they will be very helpful for your website's SEO. On the flip side, the no-follow links will help to drive some traffic to your website. Link Bird: This is a tool that helps you analyze the popularity of your backlinks with its versatile features. The tool will help you to get data on your backlink profile and popularity. It will keep track of your rankings and also help you to research keywords for your SEO campaign. You can easily integrate this software into your content marketing strategy to give you better search engine optimization. The tool can locate websites for high-quality inbound links. /it will spot your competitors' backlinks and help you in the outreach process. The tool also has a team member collaboration feature. The tool also offers email ticket integration that makes the outreach process easier for you. Pitchbox: This is a tool that stands out when it comes to outreaching and prospecting. It helps you create meaningful person-to-person connections during your outreach. The tool will help you generate targeted opportunities based on your preferences. It also offers the social profile information and contact information of each blogger. With its brilliant templates, it helps you to outreach diligently and uniquely. It helps you in the formation of a sophisticated link-building strategy with its well-organized template. The tool has several high-level features you can easily use for carving out an outstanding and highly efficient link-building strategy.
Carry Out and Publish Original Search:

Doubtlessly, original search is the best way to earn premium quality backlinks. Go for tasks like surveys, develop case studies, use your business data to create content based on original search. Original research data draws many sites that link to your content to offer valuable information to their audiences.

Build Evergreen Content:

Like original search data, evergreen content is also a great resource of backlinks. Again, several websites will want to link back to you for giving valuable information that will stay true for a long time.

Use Time-Sensitive Content:

Apart from creating evergreen content, focus on tapping the latest events, news, and trending topics to create content. It will ensure that many websites link to you. Create and publish your content on various seasonal events (like festivals, national days, and more such things).

Sponsor Meet-Ups and Host Events:

This is both offline and online activity these days. Earlier. Events were mainly a part of offline activity, but as COVID-19 forces us to modify our work style, online events are a rush. Make sure you host offline events and online events, carry out podcasts, and sponsor online and offline conferences. You can gain a link on the event's page in this way. Collaborating with fellow podcasters or contributing to fellow YouTuber's videos also helps you get guest links like this.
Contribute Your Opinions and Give Testimonials
Giving product and services testimonials is an ingenious way to get backlinks. Companies love to show the customer testimonials around. It's a part of their branding strategy. The companies will link back to you in testimonials to show everyone that you are a real person. It's a great way to earn backlinks.
Get Reviews on Your Services or Product
If you have some valuable product or service to sell, you can use it for your benefit to earn links. Connect with bloggers in your niche that might be interested in your product. For example, if you are a dietitian and have something like a Guide on Diet for Diabetics, or you are an aromatherapist and also make candles and have a guide on using aromatherapy candles or you make them, reach out to bloggers in your niche. Offer them to use your product. And very diligently, ask them if they like that. Do not tell them to give you a link in exchange for that as that violated Google Webmaster Guidelines. Leave it to them if they find your product worth a mention.
Get High Authority Links from HARO
HARO or Help A Reporter Out is a platform to get expert opinions on a topic which you can use to generate high-authority backlinks to your website. You can sign up on HARO for free. You will get three emails from reporters looking each time. Answer them, mentioning your credentials and giving valuable tips.
Publish Digital PR:

This is a publication of immense value especially if you own a brand that can make news from time to time. For example, if your nutritional products company is hosting an event for increasing awareness about a healthy diet, you should use it to create digital PR. You can earn hundreds of linked pieces coverage with a single event. Isn't it a brilliant way? Indeed!

A digital PR gives more value than just the quantity of links. It helps to get links from the most important publications in your industry. The best part is that the whole activity will establish you as an industry expert. Use your linkable assets (like valuable guides on topics that interest the target audience, for example, dietary guides for diabetics) and also exploit your relationships with the journalists to make the most of the digital PRs.
List of Tools You Should Employ in Your SEO Strategy So, using any of the above techniques, get the best brains of your company to storm around and form a the tailored link-building strategy for your website. However, there is another thing that will prove handy to you to implement the strategy. Moreover, though you may generate a lot of links naturally through creating great content, it is not a guarantee that it will give you the desired results. So, it will prove handy to use the best analysis tools to create your backlink strategy. Read further to learn about the different tools that can help you get a link-building strategy. Using these tools in the right way can help you in several ways. Read ahead to get all the valuable information. Here's a list of different SEO tools you can use for a successful, efficient SEO marketing strategy include:
Ahrefs

Broken Link Builder

Buzz Stream

Check My Links

Monitor Backlinks

Pitchbox

Linkbird

Linkody

Linkstant
The Last Pro-Tip Whether you are publishing a guest blog, infographic, or website content, do it in a format that is most popular. It is most likely to get a decent number of social media shares. On the other hand, 'Why' posts, 'How-to' posts, and 'What' posts also generate quite a few backlinks, in general. It should be easy to read, and your link should be pleasantly visible in it. Solid internal linking is another way to improve the usability of your website on the whole. Do not overuse this method. Moreover, use it diligently because it can make your website look suspicious to Google, otherwise. Not only do you have to get your content published, but you also need to promote it on various platforms. Ensure that you can find people and platforms that want to share your content. Go for influencer research tools to connect to the people that will help to promote your content. Jeep in mind building relationships with influencers and bloggers will be helpful in the long run. Creating high-value linkable content is indeed important. You also need to focus on making it easy for other bloggers and sources to link back to you. Ready to copy and paste HTML snippets can help you with this. Also, use tools to help publishers get your link as they copy and paste your website's HTML snippets. Last but not least, keeping a check on your backlinks is essential. It will help you fix any errors if they occur. Take care to update your content according to the latest updates in your niche to keep user interest booming. It also shows you active behind the screen and a good sign for both the users and Google as well. Recommended Blog: Effective Ways to Build Backlinks Through Content Marketing