There are many instances where a local business would want to rank in nearby cities or in local 3 pack or Google Maps to grow their business and reach out to customers because as per the latest seo statistics, 46% of Google searches are local. Even though it is certainly impossible to rank in the local map results in a different city, you can still attain better local organic rankings by following the right tactics. You can only secure a place in the local map results if you have a physical address in a particular city. Without an address, there's no chance to rank in the Google map results.
However, appearing in local organic results is something you can achieve even without a physical presence in a particular location. All you have to do is implement the right tactics such as designing a highly optimized city landing page.
What is a City Landing Page?
The city landing page is similar to any other landing page. However, it doesn't contain specific mention of the address of your business. Creating customer-centric and highly appealing city landing pages is extremely important when you are looking forward to driving traffic to your website from a different city.
A city landing page is beneficial for businesses which have only one physical address but are providing their services in nearby cities as well. Like any other landing page, a city landing page comprises of a variety of elements which need to be optimized for better search engine rankings.
To make it easy for you, we have compiled a step-by-step guide to craft appealing and most suitable landing pages that suit your business the best.
How to Design a City Landing Page?
In order to design an appealing city landing page, you need to familiarize yourself with different elements of the page itself. While designing a city landing page, every single element of the page plays a significant role in improving search engine rankings. As a result, it is not recommended to skip any of these elements as it can sabotage the rankings in a big way.
Here are the crucial elements of a city landing page.
On-Page Elements
For any landing-page, on-page optimization is imperative as it helps you design search-engine friendly pages. If you have been performing SEO for a while now, you might already be familiar with the significance of on-page optimization.
Following are some of the on-page tactics using which you can optimize the on-page elements of your landing pages.
Title Tags
Creating title tags for your city landing pages is a bit different from the traditional approach. As of the recommended procedure, it is always a good practice to add location (the city name) along with your business name and the target keyword.
For instance: "Business Name" + Best Plumbing Services in California
As you can see that the above title tag has all the three important components and it easily clarifies the customer about what to expect on the web page.
Meta Description
One of the biggest mistakes, many people make while writing a meta description for a landing page is keyword stuffing. While it is important to add your target keyword to the meta description, stuffing is never a good option, especially when you are expecting to achieve better rankings.
The perfect meta description should address your customer and compel him to click the link. Try to write an appealing description which tells the customer what the landing page is all about. Keep the description length anywhere between 150-170 characters as lengthy descriptions often lower the search engine rankings.
URL Structure
The URL structure is another vital on-page factor for a city landing page. Like the title tag, you would want to add the city name along with the target keyword to the URL structure. However, this time, stick to one keyword only that describes your business the best.
Use Proper Heading Tags
If you are planning to design a search-engine-friendly landing page, you are most likely to add high-quality content to the page. However, adding content is not the end of the story as it is imperative to optimize it for the search engine.
Adding proper heading tags is one of the easiest ways to content. Using heading tags, you can enhance the readability of the content, making it easy for both the user as well as the crawler to easily understand the entire content.
Add Internal Links
It's always a good practice to add links to relevant web pages (from your website) on the new city landing page. Adding internal links benefits your landing page in two different ways. First of all, if you are linking to a web page, having decent search engine rankings, it'll help you boost up the rankings of the landing page too.
Furthermore, with internal linking, you can direct your customer to your website and provide him with relevant information. For instance, if you're designing a landing page to promote one of your services, it is better to add a link to your previous projects, build using the service itself.
In such instances, you can also add a link to one of the blogs on your web pages that explains the benefits of the particular service in detail.
Add External Links
External linking is as important as adding links to your own web pages. Linking to web pages that relate to your services helps you provide the user with relevant information, which can further result in nurturing a better customer relationship.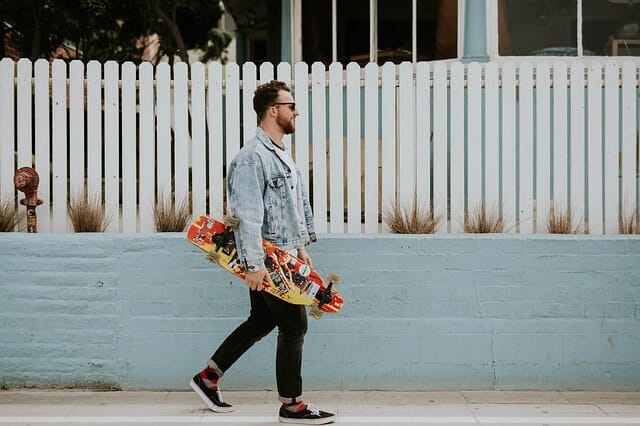 Let's say you're designing the landing page to improve the sales of your electric skateboards. In such an instance, it is better to link to a web page which explains the benefits of using electric skateboards as it enhances the relevancy of the landing page.
Proper Navigation
It is important to add proper navigation within the landing page, especially when you are targeting multiple cities. In such instances, we recommend adding dedicated "Areas We Serve" button.

Landing pages which don't have proper navigation usually give a spam feeling to the search engine and are often considered as the "Doorway Pages", which are designed with a sole purpose of achieving better search engine rankings even if they aren't designed using an ethical approach.
It is worth noting that, while designing city landing pages, it is important to follow Google's quality guidelines. Without them, you're less likely to rank in the top rankings.
Craft Appealing and Unique Content
As we mentioned earlier, you're most likely to add content on your city landing page. However, it is important that the content is unique and provides value to your target audience. You can't simply copy and paste content from your website and expect to rank higher as it will be considered as duplicate content.
To craft high-quality content, you need to scrutinize precisely to understand the preferences of your target audience and accordingly create the content. Avoid stuffing the content with keywords as it damages its readability. The best way to add the keywords is to sprinkle them throughout the content while maintaining a natural flow.
Follow these guidelines to craft high-quality content for the city landing pages.
Start explaining your business first, as the customer wants to know who you are and how your services can solve their queries.
Add factors such as when you were established and the values of your business.
What are services, you're most likely to offer in a particular city and how a customer can avail them?
Explain how you and your services differ from your competitors.
To create customer-centric content, it is always a good practice to add FAQs (Frequently Asked Questions) as they resolve many queries of the customers. If you aren't familiar with the questions, we recommend using a tool like Answer the Public.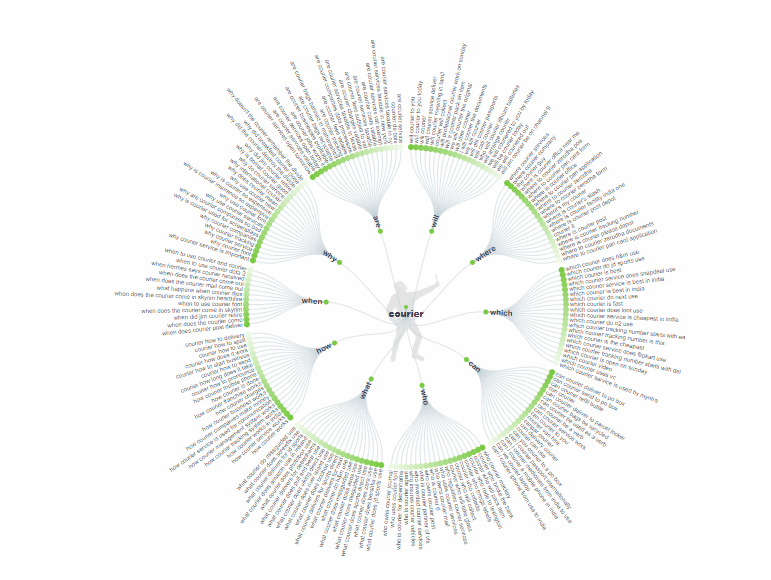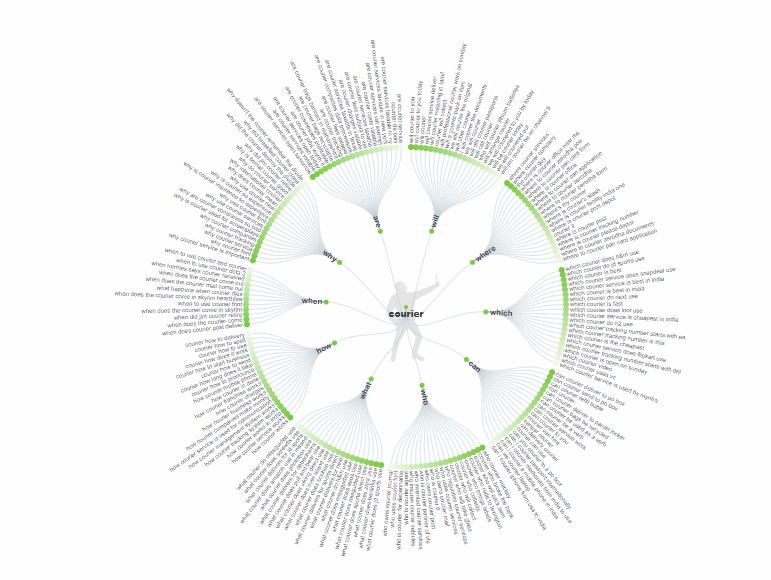 It is also recommended to add the details of client projects, you have already completed in that particular city. If possible, try to add the before and after images of the project so that your customers can understand whether your services can resolve their queries or not.
Last but certainly not the least, create a case study for one of the successful projects you have completed in the past.
Testimonials and Reviews
If you have already served the clients in a particular city, go ahead and add the client testimonials to the landing page. Apart from providing you with better content opportunities, client testimonials also help you present your business as a trusted and reputable brand in front of the audience.
However, make sure to add authentic clients testimonials only. In case, you're yet to receive testimonials from your clients, add the reviews, you have received on third-party apps such as Yelp, Facebook, Google, etc.

Unauthentic client testimonials and reviews can even leave to Google penalty. So, in case you don't have any original reviews yet, skip the entire testimonials as it is better to skip than to fall victim to search engine penalty.
Add Trust Signals
While client testimonials and reviews are good, they don't establish a strong trust factor with the audience. Think of it like this, you can't expect a new customer to believe in your services and brand simply by reading the reviews from 2-3 previous customers. This is when you need to move a step further by infusing several trust signals to your city landing page. Some of these trust signals include:
Guarantees
Providing guarantees on your services is one of the best ways to ensure a customer that their investment is safe. When you provide a guarantee on your services, a customer, even a new one, is more likely to avail your services without thinking twice. However, make sure that you stick to your word so that if anything goes wrong you keep up with the guarantee offered.
Here's an example from Honda where they offer a lifetime guarantee on their braking pads.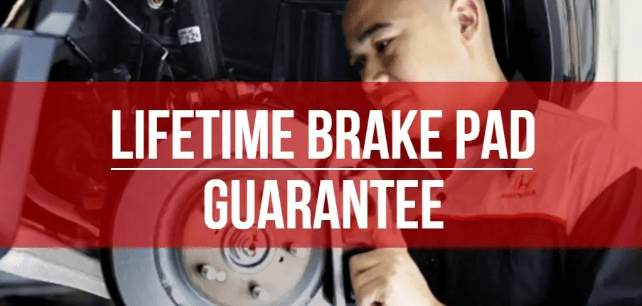 Link to Other Associations
It is worth mentioning in the city landing page if your business is linked to an association, which is a renowned brand in the industry. Not only this puts you as a trusted brand, but it also makes it easy for you to sell your services to the potential audience as you have established a trust with your audience.
Mention in News & Magazines
If your business has ever been mentioned in the local newspapers or magazines, this is the right time to utilize that mention to craft the perfect city landing page for your business. You can also mention if your business has been certified by an authorized company in the industry.
Here's an example where Active Auto NYC has mentioned their Bosh certification.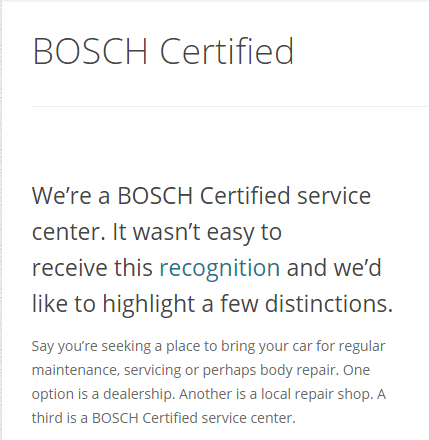 Add Contact Details
It is also important to add accurate contact details on your city landing page so that if a customer wants to contact you, he doesn't have to search the web to find your contact details. Make sure that all the contact details on the landing page are visible and accurate.
The contact details usually include phone numbers, email addresses, and a separate contact form. In case your website has different e-mail addresses for a different purpose, make sure to add each of them to the landing page along with their role.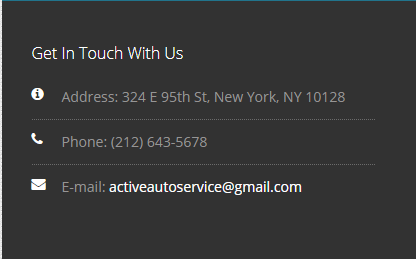 Here's an example of a separate form to allow the customer to directly ask their query by filling out the details in the form.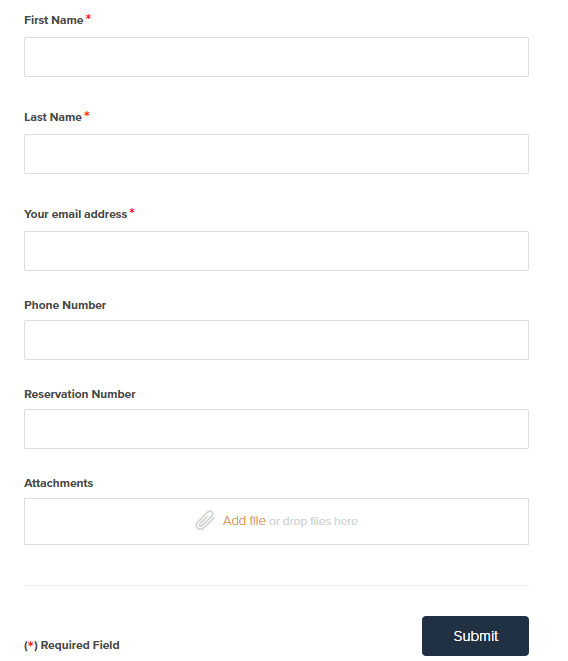 More Details to Enhance Your Landing Page and Its Content
Even though the above-mentioned components are enough to craft the perfect landing pages, you can add more details to improve the overall quality of the page.
Events
Are you a regular participant in any of the local events, that somehow relate to your services? If yes, then add the information about the entire event on your landing page. This provides you with tons of content opportunities as you can craft highly personalized and unique content for your landing page.
Make sure to add detailed information about the event so that if any user wants to be a part of it can easily locate it without facing too much trouble.
Sponsorhsips and Community
Do you sponsor a local event or do you volunteer for any of the community work in a particular city? It is worth mentioning the details of the events that you sponsor and any community work that you do. Sharing this information helps you project yourself as a committed brand.
If you sponsor an event.
Share the details of the event along with a paragraph about why it's important to your business to sponsor the particular event.
Include photographs and videos from the event so that a customer can know that you're actually speaking the truth.
Video and Images
Even though the content is an important part of a city landing page, it is never a good practice to rely on content alone. Make your landing page more appealing with images and videos that explain your business the best. It is always recommended to add team pictures and images from the event you have attended to the page.
Along with images, you should also consider making videos for the landing page. There are many video ideas which you can pick to create videos. Some of these ideas include:
Welcome videos where you welcome the customer to your business. In this video, you would want to explain to the customer what services you offer and what your business is all about.
You can also answer the user queries and FAQs through the video, especially when you have too many queries to answer, some of which need real-time explanation.
You can also explain one of the services that you offer through the video itself. This video is going to be more like a tutorial video, explaining to customers how to perform a specific task on their own. For instance, if you provide vehicle services, you can teach the customer about the mandatory steps that should be taken before your officials reach the accident location.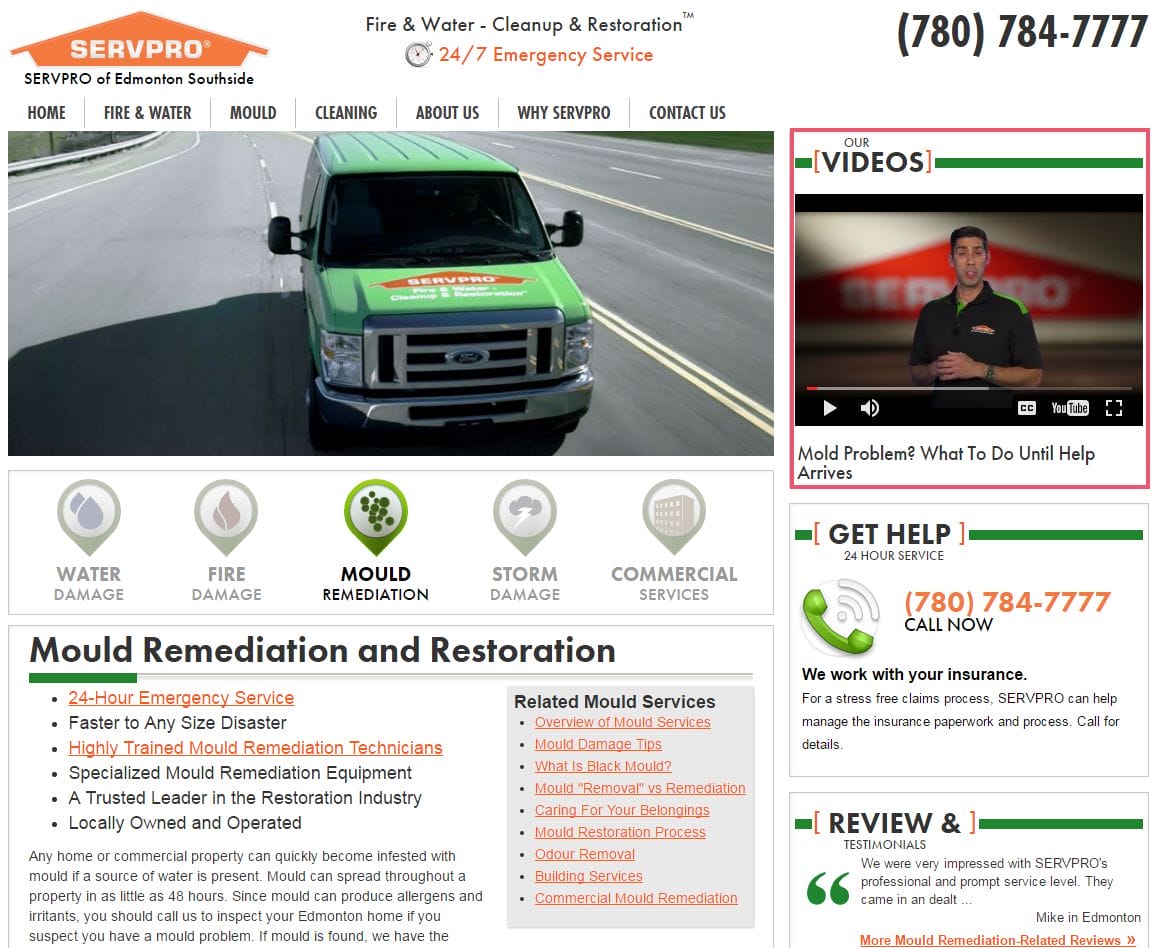 Add Special Coupons
To make your entire page more appealing, we recommend adding special discount coupons on the city landing pages. This will show the customers that you actually care for them. These coupons can be in any form. For instance, customers can claim them by availing your services on the same day itself.
How Many City Pages are Neccessary
So, the real question that we need to ask ourselves is how many city landing pages are necessary for your business? While trying to rank in cities where you don't have a physical address, it is recommended to have 10-12 city landing pages at maximum.
Reason being, you can only serve in nearby cities which can't exceed the particular range. So, it is always a good practice to keep the landing page count anywhere between 10-12. However, make sure that each of your landing pages has unique and high-quality content.
Important Factors You Should Consider While Designing City Landing Pages
There are several other factors that you should also consider while designing landing pages for a particular city. Some of these factors include:
Add Tracking
It is important to add tracking to the landing page as it allows you to keep track of real-time status. You can add both call tracking and contact form tracking to understand which web pages are getting most of the conversions.
Link Building
If your business belongs in one of the competitive niches, it is important that you out in the efforts to boost the number of links pointing to your landing page. The are manylink building tactics which can be used to increase backlinks on your landing page. However, it's important that you utilize the right tactics that suit your business goals the best.
Research Your Local Competitors
Taking a look at what your local competition is up to opens up tons of opportunities for designing the perfect landing page. Inspect their web pages and check out the elements you have missed on your landing page.
You can also take a look at some of the mistakes that your competitors are making, which you should avoid at any. Either way, researching the competitors has a huge potential in enhancing your city landing pages and making the perfect for your target audience.   
Paid Ads (Loca Service Ads)
For many businesses, especially those experiencing fierce competition, it is not easy to achieve desired organic rankings. This is when local service ads (LSA) comes into the picture. If you aren't familiar with the concept of LSA, here's what you need to know.
These ads are just like your regular ads. However, for local service ads, you pay per lead and not per click. It is worth noting that LSAs are only visible in specific cities and only certain industries can utilize them. Not every business can be listed in Local Service Ads and you need approval from Google to secure a place for your business.

Here are some of the Benefits of Local Service Ads
Even though local service ads are limited to certain industries, they have tons of benefits. Some of these benefits include:
Exposure in Search Engine Result Page (SERP). Since these ads appear at the top of the SERP, they have enough exposure from the target audience.
Google automatically ads stars and ratings in the LSAs, making it easy for the customer to click on the most suitable ad.
You don't need to optimize local service ads for your target keywords. As long as your business is approved by Google, your business will be listed in the results.
Better scope for lead generation.
Conclusion
Ranking in cities where you don't have a physical address is not easy. In fact, it is one of the most strenuous tasks for any business owner. However, if you utilize the right techniques and implement them precisely, or hiring a right seo services india company can help you attain better organic rankings in nearby cities too. The above-mentioned methodologies are highly effective and result-driven. However, this doesn't mean that you can incorporate all of them as a part of your strategy. You need to scrutinize enough so that you can identify the most suitable techniques as per your business goals or you can hire an affordable local seo services company for your business to rank on top results in Google map listings.