Google Local Service Ads For Local & Small Businesses
A Local paid search marketing agency gives you a significant focus on Google Local Ads management boosts paid search conversions by 345%
To Lower Cost-Per-Lead

Bring High Quality Leads

Help the Local Audience

Build Trust Through A Google Guarantee
With Google Local Ads, We've Generated

Over $10M Revenue
For small businesses with Google Local ads, Display and Search Ads.
54675 Leads
for Local and Small Businesses with Local Google Search Ads.
27,000+ B2B Leads
Generation with Google Local Ads and Search Ads.
The
Multifold Benefits

of Google Local Services Ads
Local Services Ads are the best way to help you get Direct Leads from various prospective buyers who would like to get services from you. Google Local Services Ads allow your brand to feature in the top positions of Google searches. Prospective buyers may stumble upon your listing while searching for similar businesses.
We create a personalized business profile for you to record Google Local Services Ads, which allows the buyer to find out why your services give a higher value and also lets them contact you directly. Google Local Services Ads are based on the persona of the prospective buyer from your area. It's vital to ensure that your brand stays at the top to connect with customers 
searching online for local businesses allowing you to optimize direct leads. You just pay for potential customers in your area who reach out to you through the ads to ensure that you spend each dollar well.
Google Local Services Ads helps your brand gain a Google Guarantee Badge to build lasting and meaningful customer relationships, ensuring that your prospective buyer chooses you every time. Finding out more about prospective buyers means you can use the right call to action related to your ideal buyer.
They help to convert leads to customers in a faster and highly effective way. Yes, you can attract direct leads to your business! How? Discover the right way to leverage Google Local Services Ads for your most qualified buyer persona from our experts.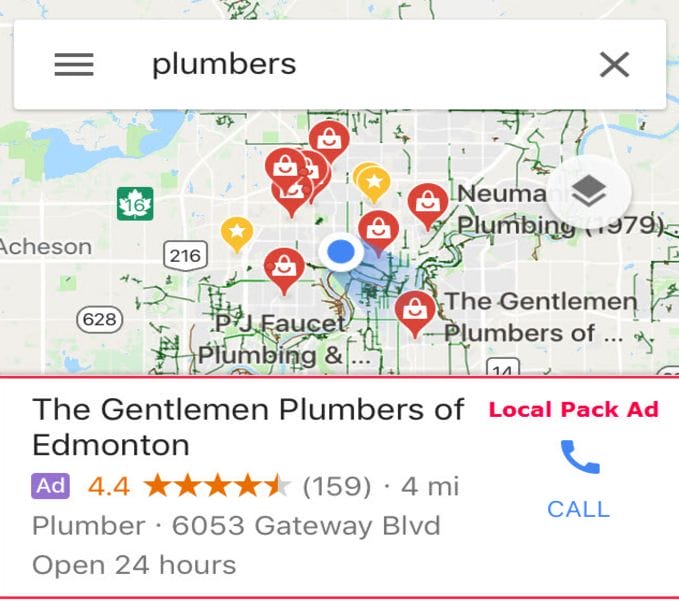 How Google
Local Ads

Work
If you require a locksmith, you can go for a Google search to find out about their services. As the search results appear, you can find a list of local locksmiths in your area. Local Services Ads will get your business to the top on such a list. It not only means that your business gets seen in the form of a trusted and reliable company.
Moreover, you'll get a Google Guaranteed badge to reinforce your company's positive image.
This exclusive badge gets awarded to companies meeting certain requirements. As potential customers find that you are such a company, they gain confidence to book your services. It gives you an advantage that lets you stand above your competition.
People can call, text, or email you directly from the ad. They don't require visiting your website to book your services. As the process of getting your services becomes quick and streamlined, Google Local Ads offers you a highly effective way to give you quality leads that will turn them into paying customers.

Comprehensive Management for
Google Local Service Ads
If it's your first time with Google Ads, don't worry! It's easy to get started with Google's Local Services Ads. 
In the first step, we gauge your business' eligibility and budget and create a well-optimized Google Local Services Ads Profile for your business. 

In the second step, we upload your business license and verify your insurance details. 

We also carry out a background check to get your Google Guarantee badge. 

Post this process, you are ready to connect with new customers for this valuable service.

Optimizing the Quality for Local
Services Ads Account
We'll emphasize a few elements to improve your business' Local Services Ad profile for the search engine. This means you need to use the right strategy to enhance the five-star ratings and reviews and maintain the listing information on top online directories to upgrade your Google My Business listing.


Bid & Budget Management For
Services You Offer
We accurately gauge the Google Local Ads campaign's performance to make adjustments for the bid cost and budget to target new businesses for your agency.
Conversion Tracking for Google Local Services
This service lets you find out the right kinds of clicks and leads your Local Services Ad can generate. Recording such information helps to show the way your ad is performing. We utilize this data to enhance your ad's effectiveness by continually improving it.

Listing Management to Keep Your
Business At The Top
If your business doesn't get listed on a Local Search Ad due to factors such as wrong hours or location, it prevents your business from getting leads and new customers. We optimize and manage to override this problematic situation to ensure your online presence on the most relevant listings. It's foremost to ensure that the information needs to be consistent on review sites, various directories, and social media accounts.
How Can Our
Local Ads Agency

Help You in Your Business?
To present your users with your local services means you need to get an excellent Local Service Ads Agency. SEO Experts Company India has an experience of more than a decade in the industry of marketing for local businesses.
We've helped many plumbing, heating, and HVAC businesses get a lot of customers through Google searches with our proven strategies.
Contact us today to find out how we can buy your Local Service Ads agency partner. We'll get back to you soon.
Get Help with Your Google Local Services Account. Get Home & Local Services for all areas of Google LSA management for
Increasing Responsiveness Rating

Appropriate Budget/Funding Allocation

Account Optimization

Assigned Service Area Optimization

Trade Category/Services Optimization
To get help with your local service ads account, contact SEO Experts Company India today!
Don't
Miss

On Using

Google Local Services

Ads

Google is fastly emerging as a go-to digital advertising platform for companies that look forward to converting the leads. Why? 
Google
Local Ads

Give you
Top-Quality

Leads
Online searchers require services your company provides, while Google matches them with your company. A Google Ad allows the leads to contact your company directly to schedule the service.
While Google Local Services Ads Management works as a pay-per-click platform; it requires you to pay only if a customer gets in touch with you right from an ad. You do not pay for the click generated through the searchers who aren't looking for your services; they will direct you to another company relevant to the things they're looking for.
Get On
Top

Of Google Search
People are using Google, but if you don't use local services ads to get new customers, you lose them to your competitors. With Local Google Ads, you get so many more people looking at your company as you advertise them on Google Local Search Ads.
Schedule
Your Booking

Directly
Upon clicking on your ad; a searcher can send you a message directly. However, suppose they like what they see in your Local Services Ads. In that case, they can book an appointment with your ad.
The Google Guarantee is beneficial in making your business distinct from the competitors. It is related to a guarantee badge showing potential customers why your company is legitimate and trustworthy, among various things, and pertains to proper credentials and insurance for the industry.
Provide More Information To the Searchers
Though your company's name, address, and contact information are listed on Google Local Services, customers also obtain an opportunity to click on your website's link. It proves helpful if they find more information about your company's services by viewing the photos or reading your blog.
Highlight the Company's Rating
Online searchers depend significantly on your rating to help you make the right hiring decision. You can display your rating with Local Services Ads Management and enhance your trust. Companies having good ratings are much more likely to generate leads.
Here Are Some Of The

Results

We've
Achieved For Our Google Local Ads

Clients
Reports play a key role in helping you to find out how successful your advertising campaign is. We give you detailed feedback covering the data, which lets you gauge a campaign's effectiveness. You also need to adjust based on the data available. Google is also highly thorough in giving you an insight into the amount of data you need.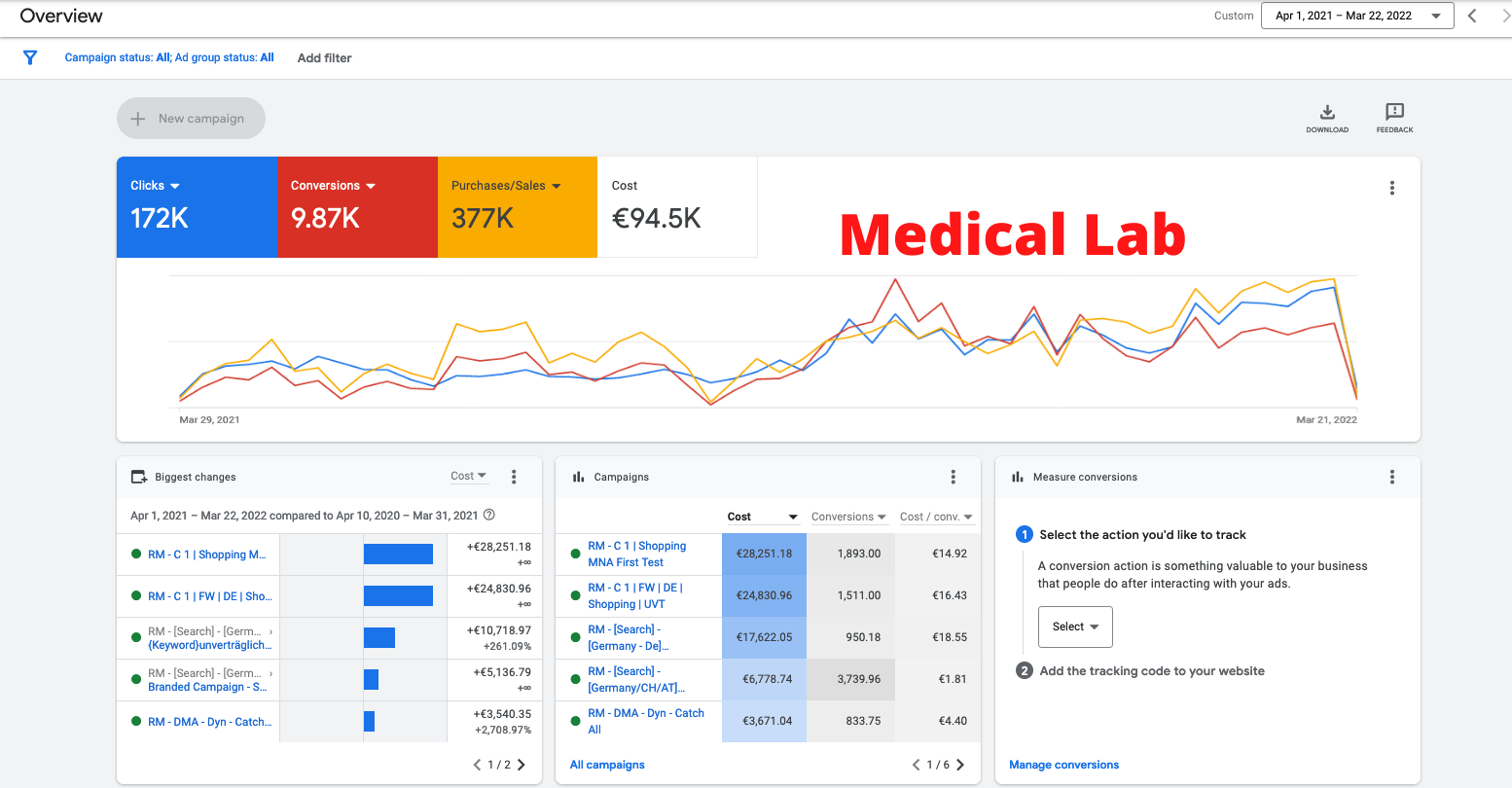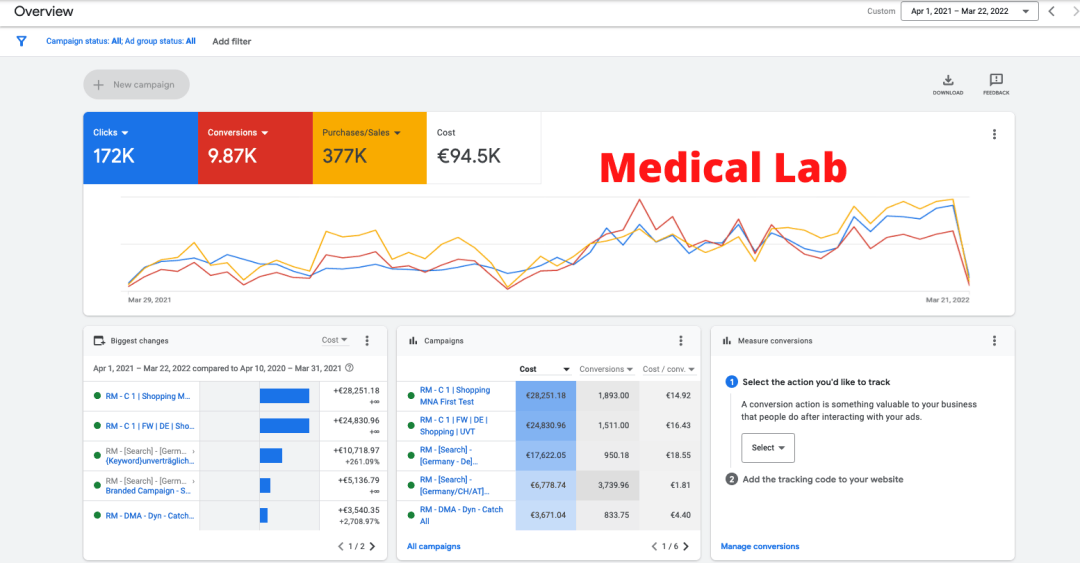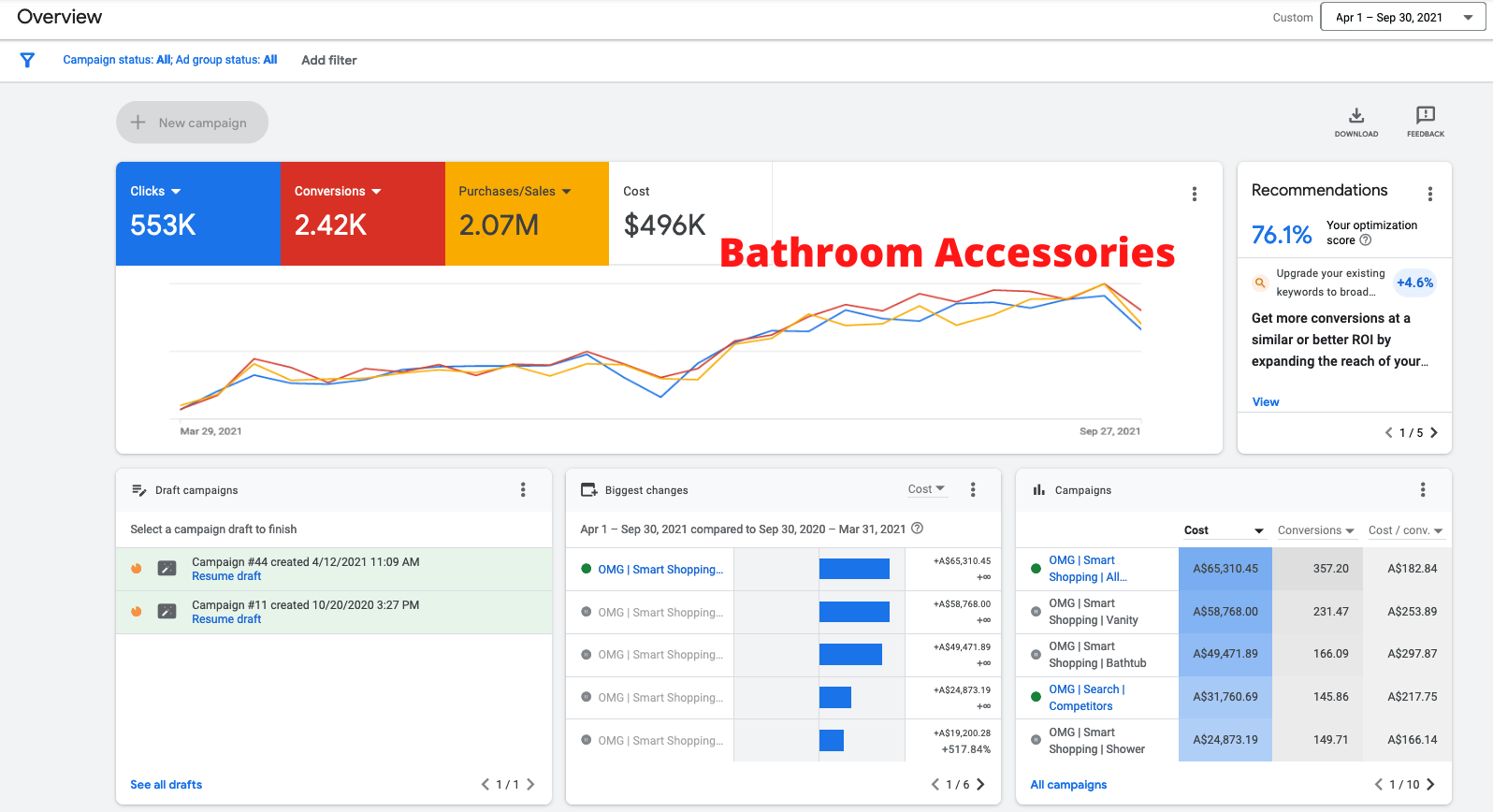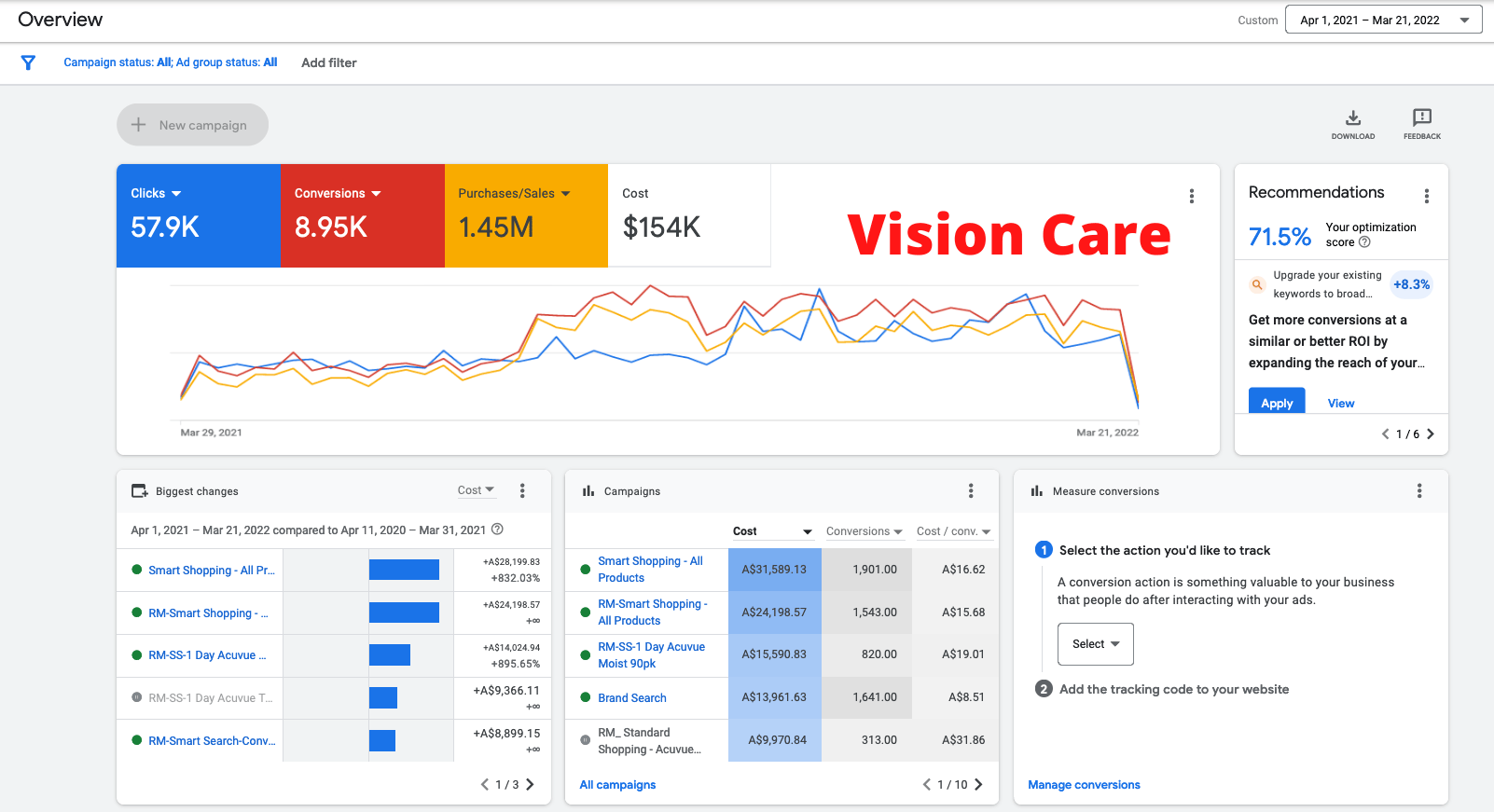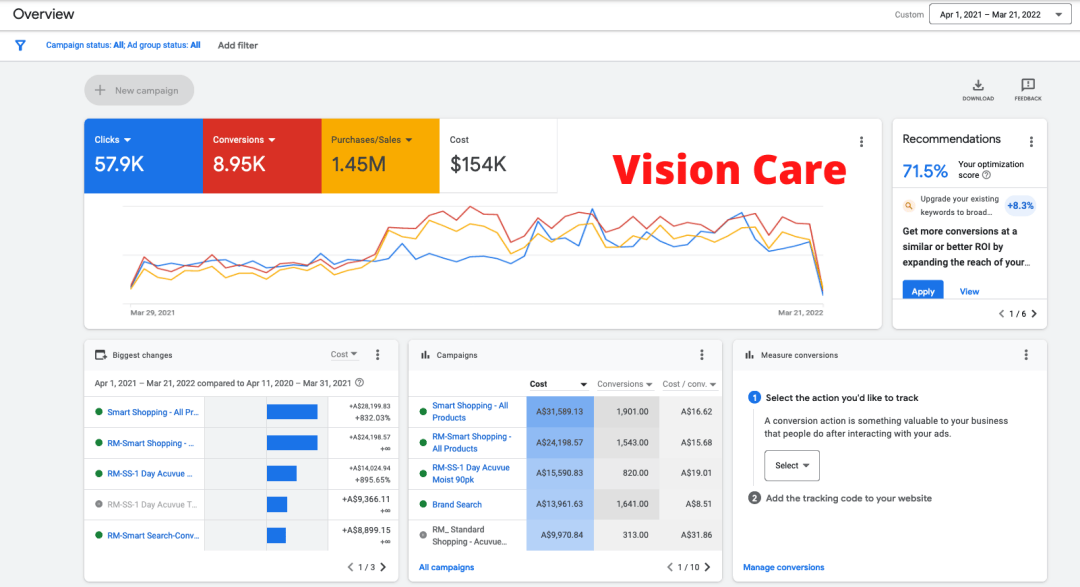 Ready to Get Started?
Do you want to get Google Local Services Ads Management to improve your current campaigns? We'll send you a growth proposal if you're ready to jump to the next level. Give us the right information, and we can provide you with a quick assessment and recommendations.
Our

Results Speak

for Themselves..
Here are some of the testimonials that we have received from our clients.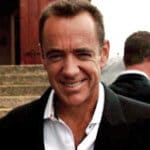 "I hired SEO Experts Company India for my business and they have given its new booming heights. Their systematic approach to each aspect is simply unparalleled. Nobody can bring business transformation better than them."
"I had my business drowning when a friend recommended me SEO Experts Company India. Their amazing caliber and proficiency motivated me to outsource SEO to them. Today, I have good going business with awesome revenue."
Frequently Asked Questions

on Google Local
Services Ads
What's the Difference Between Google Ads and Google Local
Services Ads.
Google Ads is a broad term that tells about an advertising program allowing businesses of different sizes to create ad campaigns that target customers across the globe. In Google, Local Service Ads is a newer program created explicitly for companies offering local services like plumbers, locksmiths, and home cleaners.
Why Should I invest in Google Local Services Ads?
Google Local Services Ads are one of the most resourceful ways to allow local customers to find your services in a particular area. When optimized well for Google Local Search Result and Google Map, your business can feature at the top of the Google Search results. In premium locations, you should not miss using Google Local Service Ads. You can understand all aspects of Google Ads and leverage our expertise.
How Much Do I pay for Google Local Services Ads?
Google Local Service ads are pay-per-lead rather than pay-per-click. So, you pay only for the most qualified leads based on the sector and market. As per an estimate, a business will have an average cost of $23 ($5 to $29).
How Do I Rank Higher In Local Service Ads?
Ranking higher in Google Local Service Ads means one understands that the company has a certain number of reviews and good customer service. High-resolution photos can help create compelling copy for a higher ad ranking.
Google Local Service Ads in Coming Times
It's not an understatement to say that Google Local Service Ads are highly promising for the future. The chances are high that the program will be top-rated for businesses offering local services. With more firms adopting Local Service Ads, finding more features and options in the ads won't be unusual.
Google Local Service Ads in Coming Times
Google offers different options to support the Local Service Ads. You can begin as you go to Google My Business Forum, where you can get assistance from different business owners and Google product experts. Also, you can reach out to your Google Small Business Support team through a phone or an email. In the end, you can get the services of different third-party service providers offering support for Local Service Ads campaigns. At Visibility Gurus, we offer you complete assistance for Google Local Ads Services.
What are Google Local Services?
Google Local Services promotes businesses on Google to help you find prospective consumers. Google Local Services can help local professionals such as companies, artists, doctors, dentists, acupuncturists, locksmiths, and more to be found through Google Maps or search results as you find the right places for a local search. 
How Does Google Local Services Work?
Google Local Services is a Google service that displays local companies and services on your search results page on Google Maps. The services allow customers to find the right services in their region. It's important to put the right information, such as
Contact information

Descriptions.

Photographs.




And URLs to websites present in your list of local enterprises.
How Can Google Local Services Ads Help to Generate Leads?
Google Local Service Ads are meant for people interested in the services you offer in their area. Various factors help to gauge the success of a Local Service Ad campaign. But, a few essential aspects are related to your firm and the consumers' locations. When your business receives the reviews, you need to respond to the local service ad leads immediately. Google Local Service Ads allows customers to contact the business through phone and text messages directly. Here are things you must understand:
1) Use the best and original images to display your services and businesses.
2) Have an attractive ad copy highlighting various aspects making your business unique.
3) Ensure up-to-date and accurate business information.
4) Build social proof. Request customers to give you reviews and testimonials.
Use a CRM To Get the Right Way to Connect Google Local
Service Ad Leads
You can connect on various CRM platforms for Google Local Service Ad leads. Visibility Gurus offers you a native integration with Local Service Ads. You also get various other options like Zoho CRM, whereby you have plugins allowing you to connect Local Service Ads accounts. Reach out to Visibility Gurus for more assistance to secure your Local Service Ads leading to a CRM.