Not Getting top rankings, leads, sales, or organic traffic?
Let us help you with a FREE SEO Audit
What Happens Next…
We are eager to work with you. Please share your
Project Goals

Contact Information
We respond to 97% of messages within 24 business hours. Really!
Office Address: 1st Floor, C-86, Pannu Tower, Phase 7, Industrial Area, Sahibzada Ajit Singh Nagar, Punjab 160055, India
Call Us:
India: +91 987 292 7797
USA: +1 347 960 4223

Mail Us: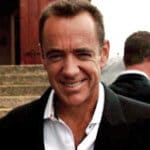 "They provide very effective and professional SEO services. Great planning and execution. Thanks guys! Keep up the good work".
"You guys are brilliant! Gave positive outcomes to my business and have done a real good job. Great experience!"