There is no denying that SEO is already challenging and complex for most websites. But did you know that it can be even more difficult if your site is associated with content that affects people's lives in aspects such as finance, medicine, health, safety, and the law?
And it's not something I made up but rather something Google revealed many years ago. I am talking about your YMYL pages, an acronym for "Your Money, Your Life."
It is one of the most difficult topics and can be hard for many people to grasp. However, understanding this topic is extremely important since your site's SEO health depends on it.
Furthermore, there is a ton of false information about this subject online.
Even if you find the correct information, the topics are explained in a complicated way that only adds to the confusion. You will still be unsatisfied if you read information from such sources. 
It is precisely why this post exists, as it aims to help you fully understand this topic so that you can make an informed decision.
Even if your site does not publish content related to the "Your Money, Your Life" pages, many of this post's tips will be helpful for your site's search engine optimization and content creation. Let's begin by clearing the dust off your mind's shelf about this technical topic of SEO.
Get to Know YMYL Pages and How Google Looks at Them Differently
In simple language, "Your Money, Your Life" pages are such pages that have content that affects the lives of readers in relation to their health, happiness, financial condition, and safety. 
Some typical examples of such pages are easy to guess, such as finance-related pages, which would tell people how to invest in stocks or pension funds. For medicine, it can be an article about the treatment of heart disease or cancer. 
Google also recognizes and considers the news pages belonging to the same category as  they can affect people's lives severely, especially in scenarios of a natural disaster such as an earthquake, tsunami, or cyclone.
If you go a little deeper, you will find that the shopping and eCommerce pages are also part of the YMYL pages as they relate to people's spending. 
Moreover, pages containing content about nationalism, political or social movements, or debates related to national or internal topics may also fall under this category. 
Now, the question is why these particular pages receive extra scrutiny from Google. 
It is not hard to understand when you consider that the biggest search engine on the face of the earth processes trillions of searches every year. And it has a big responsibility to provide users with trustworthy, accurate, relevant, and valuable information.
But some information that is shared on the internet demands more scrutiny. This is precisely why the "Your Money, Your Life" categorization exists, and the pages under it deserve more attention, according to Google. 
However, it is not easy because millions of web pages are added to the internet daily. Just think of sorting every page one by one manually! Just kidding!
We are talking about Google, a tech giant that uses automation, artificial intelligence, machine learning, and quality raters. Yes, quality raters or evaluators! 
You must have grasped the other terms, but "quality raters" should be new. You will be surprised to learn that this term is not associated with technology but with real people.  
Who are these Google "Quality Raters," and why are the "Search Quality Evaluator Guidelines" Important?

Google does not rely solely on technology to improve and tweak its search engine. Moreover, it knows that it is a continuous process, and one of the ways it aims to improve the search engine is by turning to real people who work as a search quality army. They number more than 10,000 and are scattered all over the world.  
These professional search quality evaluators are trained to follow the guidelines shared with them in a manual called "Search Quality Evaluator Guidelines."  Luckily, this manual is also available in the public domain. 
These individuals perform a rigorous task where they evaluate Google search results pages (SERPs) and the web pages appearing in them.
They open them and rate each listing in those search results based on the guidelines they have studied in training. 
These ratings do not affect the rankings directly, but they help Google improve its search engine. You can watch a short video on Google to see how it happens; the link is below. 
How real people make Google Search better
Now, what's in it for you? The most crucial thing for you is the "search quality evaluator guidelines," which demonstrate how Google looks at factors such as:
Relevance 

Trustworthiness

Expertise 
Do these terms ring a bell in your ear? They should if you have an association with SEO since they signify expertise, authority, and trustworthiness.
These are the most important factors that Google considers while ascertaining the quality of any web page, and understanding them can help you improve your YMYL pages too. 
Let's briefly examine E.A.T. and how you can use it efficiently to improve your site pages. 
But All These Steps of E.AT. are Already in the Public Domain, So What is so Different For YMYL Pages?
1. Expertise
The quality raters' guidelines clearly state that the quality evaluators should look at the author's background and credentials. With expertise, Google wants to gauge how much experience and knowledge you have on the topic.
And here, a content creator who is an expert with qualifications and experience certainly holds an edge over someone who doesn't have credentials. 
For example, an expert doctor has more competency as a content creator than a self-proclaimed health expert when creating content about medicines. 
But it doesn't mean that Google doesn't give weight to the content creator who is not educated or qualified. Here, you should get acquainted with another interesting terminology  called "everyday expertise."
Google defines "everyday expertise" as someone who does not have formal training but has life experiences that put them in a good position to share their thoughts and knowledge on a particular topic.
Food bloggers, for example, may not be chefs or cooks, but their experiences put them in an excellent position to share their opinions on restaurants and recipes.
The same is true for patients who share their experiences and opinions battling diseases such as cancer, heart disease, and AIDS, among others. 
Such patients may come on Reddit or social media channels or write on their blogs about their experiences. Google raters see them in the light of "everyday expertise." 
However, there are a few things to consider here. Not everyone in the "everyday expertise" category can publish content for "Your Money, Your Life" pages and expect Google to rank it highly. 
A cancer patient, for example, may discuss how chemotherapy affected his or her health. Still, that patient cannot prescribe a treatment or write about a method to treat cancer.
 And the most important information here is that you can expect Google to be lenient on standard content pages unrelated to hardcore YMY content.
But still, it expects the people who create them to fall at least into the category of "everyday expertise." 
So How do you Ensure That Your Content Performs Well in Terms of Expertise?
So, to demonstrate expertise, you can take the following steps:
For Clear YMYL Pages, Only Hire Expert Professionals
Only hire professionals to write about your content if you've determined it falls under the "Your Money, Your Life" category. One example could be a content page about suggestive prescription drugs. A doctor or licensed professional can write about such stuff.
However, if your writing professionals are not experts, you can let the content be reviewed by an expert and then put the information on the page itself.
You can find an excellent example of it at the "WebMD" site, where they mention, "Written by WebMD Editorial Contributors" and "Medically reviewed by — (expert name)." Look at the screenshot below from WebMD:
Mention Author Bio
It will do a world of good in both scenarios; whether you are writing content for the "Your Money, Your Life" page or for pages that require "everyday expertise," always mention the author's bio. It is something that all big companies do online. 
An example from a famous SEO site, "Search Engine Journal," mentions the author's bio at the bottom of the content.
Such simple measures go a long way toward elevating your expertise before Google. 
Publish Content Written by Humans
Another step you need to take care of is making sure your content comes from the minds of humans, not A.I. 
Google released two updates in 2022 regarding harmful content last year. It clearly states that automated content creation without intervention goes against the webmaster guidelines.
You may be tempted to use A.I. to speed up content creation; however, you should stay away from AI-generated content, as Google may have the technology to catch AI.
Moreover, content created using automation and AI lacks depth and fails to connect with the audience; therefore, it is better to stay away from it. 
Don't Compromise on the Quality
Quality is the essence of the content. It encompasses various aspects, such as:
Content creation based on In-depth Research 

Written for users, not for search engines.

Comprehensive content touching on every aspect of the topic

Written and formatted professionally. 

Filled with infographics, images, and videos where ever needed.

Uniqueness and plagiarism-free
Make these aspects an integral part of your content and creation practices without failing. 
Revisit the Published Content From Time to Time
It is another mistake many companies make when they write good-quality content but don't revisit it to make changes or add something to it to freshen it up. 
Even if your page ranks well, it is still a good idea to revisit it and see if you can add something new or remove something that is no longer necessary. By doing this, your pages get indexed again, and you have the opportunity to make them better. 
Authority
Following "expertise," the second critical aspect for YMYL pages is "authority," which means you have command and mastery over the topic discussed in your content. 
So, how do you prove authority to Google for "You Money and Your Life" and other non-You Money and Your Life pages?
One of the steps we've already covered is the content and author part. That's something that sends the signal to Google, but there are various other vital signals from this point of view, such as:
1.Links: Here, we are talking about the backlinks pointing to your page and the external link you add to your content; their quality matters. If you do not cite quality external links and earn quality backlinks pointing to your content page, Google will not recognize the content as something written after adequate research. 
2. Send signals to Google that you exist all over the internet: You need to convey to Google that your presence exists on many forms apart from the just website. You don't need to do anything extraordinary. Some common SEO steps can help:
 Put the name of your website on the yellow pages, classified and review sites, such as Trustpilot.
Have extensive social media presence on Facebook, Linkedin, Instagram, and Pinterest etc.
3. Ebook: Create a unique and engaging ebook and publish it on Amazon.
4. Local Listing: Get your site a GBP(Google Business Profile), as it will help you put your business on the Google maps listing and give you a chance to get reviews. The positive reviews help elevate the authority of your site. 
5. Publish research and survey findings: If your professionals have completed any research or conducted a survey, publish the findings and statistics on your website and post them on social media. It will lead to earning backlinks and social shares. It is great for both YMYL and "everyday expertise" pages. However, make sure the findings are verified and authentic. 
6. Maintain high safety standards: Adopt https standards, not HTTP. It might seem like a minor signal; however, it is crucial. Adopting HTTPS signals to Google that your site is secure to Google. Moreover, if your site is not selling products, ensure that the payment gateway options are encrypted and secure. It is another signal to Google that your suite is safe and credible. 
Trustworthiness
Trust in the eyes of the search engine increases over time, and you need to combine expert and authority steps to increase it. Trust means people find your site's content credible. So how do you go about it? 
Here are a few more steps you can undertake apart from what is already explained below.
Ensure your content has the correct stats and is backed with the proper citation.

You adhere to excellent on-page and off-page SEO standards, such as having a mobile-friendly website with little to no broken links and an easy-to-navigate layout.

Participate in social causes and put information about them on your site to increase your reputation, leading to increased trust.

Show our certificates and awards on the site

Your site is free of spammy links.

Engage with customers by addressing negative reviews, highlighting issues, and saying thanks for positive reviews.

Create content on the topics of your field which are in trend.

Not displaying too many ads on your site. 

Remove low-quality content from your site. 
In short, trust is a broad topic that depends on various activities. Your listing for G.M.B., for example, proves to Google that your site has a physical presence.
When your customers leave reviews, and you respond to them, it signals to users that your business is responsible. 
And when your site's trustworthiness, authority, and relevance go up when you publish content that wins shares and traffic. 
But All These Steps of E.AT. are Already in the Public Domain, So What is so Different For YMYL Pages?
This question was bound to come to your mind since the major part of the post has focused on E.A.T. But here's the thing: E.A.T. and YMLY are interrelated. In the case of the "Your Money, Your Life" page, you need to ensure that you follow all these steps with extra attention. You cannot let your guard down.
For example, if you post a blog on "retirement planning" or "mortgage plans," you must keep in mind that this page will affect your audience's finances, and Google will exercise extra caution while evaluating this page.
So make sure your content is accurate, has the latest information, mentions laws and regulations, and includes a citation from a trusted website. Ideally, it should be written by a known author. However, if finding an expert is an issue, you must ensure it is reviewed by an expert and put the information on the blog.
 Revisit it from time to time if you feel it lacks any information; you can add something new or remove something that offers no value to the user. 
You must follow a disciplined approach for every piece of content you create online, irrespective of whether the page is YMYL or not, as it will help you achieve better ranking and traffic over time. 
Learn From the Quality Rater Manual with Examples
In this part, the main focus will be on some examples of low-quality content mentioned in the guide itself.
An Example Related to MC(Main Content)
Observe two examples of guidelines about the main content (MC): one explaining the main content and the second about the content created by automation. 

In the screenshot about MC (main content), the guide discusses that if the page doesn't meet the reader's expectations because it lacks purpose, has no MC, or lacks the expected quality of content, it deserves a low rating. 

In the screenshot about auto-generated content, the guide clearly says that content that has come from templates without editing or manual curation needs to be rated the lowest. 
An Example of a Page Displaying Poor E.A.T. on a Medical Content Page: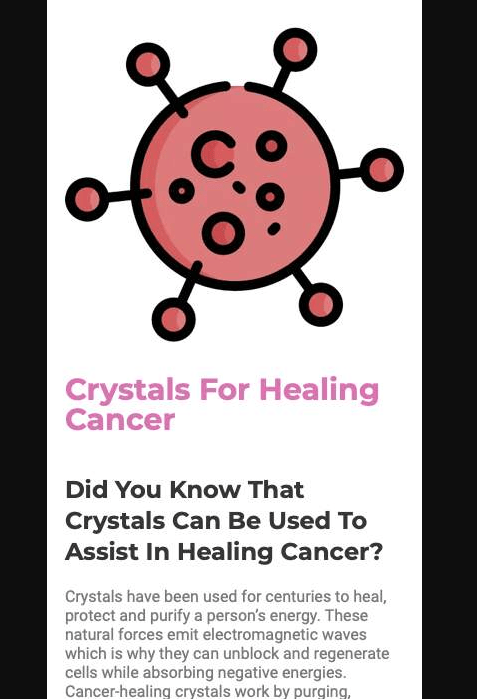 Take a look at this screenshot of a medical content page in the manual: 
This screenshot shows that an expert did not write the MC, and it lacks conviction. 
Moreover, the MC is making a claim not backed by medical evidence or study. It's also a clear YMYL page because cancer is a deadly disease that affects people worldwide. 
Therefore, the quality rater is supposed to give a low rating to such content since it lacks E.A.T.
 A Poor E-Commerce Page in Terms of E.A.T.
Observe this screenshot of an e-commerce site shared in the quality rating manual:
According to the manual, this eCommerce site page displays no information about contact details. 
Its "checkout" and "about us" pages are also suspicious. Additionally, the site doesn't mention information about the company's origin and carries no reviews; therefore, such pages will not receive a high rating.
Multiple examples of pages, such as above, displaying low E.A.T., have been shared in this user manual, along with how to improve them. 
For instance, it states that while ads are supposed to be on content pages, they should not interfere with the user's or page's experience. Too many pop-ups and ads that hinder MC viewing are examples of below-average pages in this regard.
Final thoughts on YMYL and E.A.T.
This post focuses on the "Your Money, My Life" pages and explains how to create the highest quality E.A.T. pages. Moreover, it explains the practices that keep you on the right path to achieving high E.A.T. on your website.
It first tells about pages that affect individuals—health, finance, happiness, wealth, and safety come under the "Your Money, Your Life" category—and then discusses good practices related to E.A.T.
Among these practices are the following: creating high-quality, user-focused content with expert reviews. Moreover, the MC(Main continent)  should have outstanding on-page elements such as quality backlinks, external links, and citations.
Additionally, humans should create the MC without using automation, the page experience should be ideal, and the website needs to display its authority and trustworthiness. 
Seeing the importance and considering that Google is extra cautious while evaluating "Your Money, Your Life" pages, it is suggested that you hire a seasoned SEO company that can keep your site organized and optimized to make it capable of meeting Google guidelines and standards. 
Frequently Asked Questions
What does "YMYL" stand for in SEO?
This four-letter word is an acronym for "Your Money, Your Life," It refers to pages that can affect people's lives regarding wealth, health, happiness, and safety. 
Since Google says such pages should be created with greater accuracy and expert knowledge as they go through increased scrutiny, performing SEO for them is more challenging.
What is E.A.T., and how is it related to "Your Money Your Life" pages
The abbreviation E.A.T. stands for expertise, authority, and trustworthiness, and it is crucial not only for YMYL pages but also for all types of pages that you publish online. 
These three factors serve as the central focus or axis around which Google's quality evaluators' manual's guidelines revolve, which helps them judge if a page is of good quality or poor quality. Therefore, they are also significant for your site's SEO because you can use the same guidelines to improve your pages.
Can you tell me more about Google's" Search Quality Evaluator Guidelines"
It is a manual that Google shares with its quality evaluators, who are real people. The number of them is over 10,000, and they are spread throughout the world. The manual explains several elements that an evaluator should consider to judge whether a page is low, medium, or high in terms of E.A.T. standards.
Most of these guidelines revolve around the main content (MC) and other page experience signals, such as the quality of links pointing to the page, external links, and the main content itself. 
Does a poor rating given by any quality rater appointed by Google lead to a poor rating right away?
Answer: No, according to Google, a poor rating given to a page doesn't lower the page rank straight away. However, it analyzes the data it receives from its quality evaluators over time to improve search results. Only last year, it made 3,600 tweaks to the search engine based on feedback from its quality raters. 
What is "everyday expertise" in SEO?
It refers to content creators who lack formal qualifications or professional expertise but are still considered capable of creating content about a topic due to their experience and knowledge gained through their association with the subject.
For example, suppose a food blogger creates review content about a restaurant. In this case, it will be considered content created with "everyday expertise" since the individual is associated with food blogging. This element is supposed to help him gain adequate knowledge to write about the restaurant and dishes.